Artikel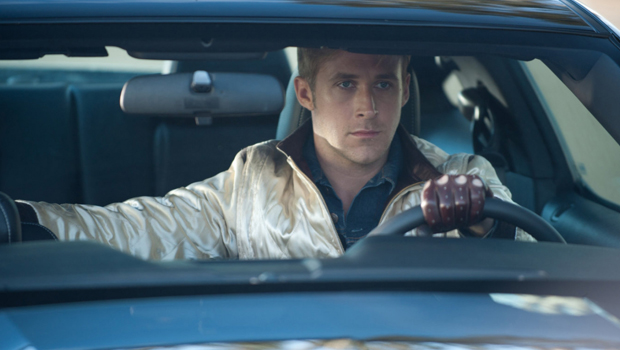 Published on december 30th, 2011 | by Bjarke Friis Kristensen
92
Top 10 – de bedste film fra 2011
Så blev det tid til årets top 10 over de bedste film fra 2011. Listen er baseret på film, der har haft dansk biografpremiere i 2011 – selvom flere af titlerne egentlig er fra i 2010. Men uden videre introduktion, her er de 10 bedste film fra året, der er gået.
1. Drive (Instr. Nicolas Winding Refn)
En udsøgt filmisk fornøjelse fra start til slut. Refn får her balanceret sine komponenter med en legende lethed, så både billede og lyd sitrer af energi og filmisk kærlighed. Desuden er Ryan Gosling übercool og volden smuk. Refn har bestemt rykket sig siden sin rolle som monstret Glubsk – se ham iført monster-dragten HER.
2. Cold Fish (Instr. Sion Sono)
Vanvittig og vild japansk filmoplevelse, hvor alt synes at kunne ske og mere til. En film, der uden bekymringer kaster sig ud i en ambitiøs og forskruet fortælling, der byder på både maniske seriemordere og undertrykte instinkter i sin blotlæggelse af syge menneskelige og familiære relationer. Ubehagelig, charmerende og suveræn.
3. Black Swan (Instr. Darren Aronofsky)
Jeg kender flere, der fandt Aronofkys psyko-thriller-og-ballet-gyser Black Swan for karikeret og overfortalt, men jeg var vild med den bastante fortælling og symbolik. Det fungerede for mig og matchede medrivende både den smukke musik og ballet. Så absolut filmisk fryd og rå power i billede og lyd. Skønt.
4. Melancholia (Instr. Lars von Trier)
"En smuk film om Jordens undergang" var hvad Trier i sin tid lovede og det er godt ramt. Skræmmende smuk og romantisk melankoli spundet i en til tider næsten plastisk æstetik. Lækkert og sådan lidt for meget af det gode (altså på den gode måde). Heldigvis er dette en undergang, man modsat filmens medvirkende kan opleve igen.
5. The Tree of Life (Instr. Terrence Malick)
Et abstrakt, ekspressionistisk og mystisk billedværk, men også nærværende og med kærligheden som fakkelbærer gennem mørket. Men al analytisk sniksnak og ordgøgl til side, så blev jeg ganske enkelt bare revet med af den både smertelige og smukke historie – lige fra de enorme himmelhvælvingers gåder til det nære drama.
6. Rango (Instr. Gore Verbinski)
Sprudlende animationsfilm ledt an af Johnny Depp som kæk kamæleon. En film, der bobler af visuel opfindsomhed, fortælleglæde og vidunderligt skæve karakterer. En herlig genre-bastard og ikke mindst uhyggeligt smukt animeret. Lige fra surreelle drømmesyner og vidtstrakte ørkenlandskaber. Et vildt visuelt western-ridt.
7. Kongens store tale (Instr. Tom Hooper)
En ganske enkelt velfortalt og gribende historie om et stærkt venskab og om at overvinde egne svagheder og finde en styrke, man ikke troede mulig at grave frem. Colin Firth og Geoffrey Rush er her den sprængfarlige duo, der giver liv til de vittige og veldrejede dialoger. Scenerne mellem dem er elektriske og elegante. Forrygende.
8. Hanna (Instr. Joe Wright)
Stilbevidst og hjertebankende smuk actionfilm, hvor man forføres af både et sneklædt Finland og videre til Berlins pulserende liv. Det heftige soundtrack leveres af The Chemical Brothers, mens Saoirse Ronan er både sart og sejlivet som en tøs på flugt fra Cate Blanchett som stram CIA agent. En af årets overraskelser.
9. True Grit (Instr. Ethan Coen og Joel Coen)
Coen-brødrene leverer med deres westen en film, der lever af klassiske dyder som solide og interessante karakterer, en gribende historie og spændstig dialog samt bjergtagende billeder. Jeff Bridges er svært charmerende som den snøvlende Cogburn, mens Hailee Steinfeld næsten stjæler billedet som den rappe tøs Mattie.
10. 127 Hours (Instr. Danny Boyle)
Selvom filmen stort set kun udspiller sig med James Franco klemt fast imellem to klippevægge, så holder Boyle medrivende liv i dramaet. Her er følelser som ensomhed, egoisme og afsavn hele vejen relaterbare, ikke mindst takket være en fremragende Franco. En både opløftende og visuelt forførende film.
Det er svært at udpege blot 10 film, ikke mindst når det kommer til at sortere i titlerne på listens sidste plader. Anyways, jeg tillader mig lige at fremhæve andre solide filmoplevelser fra 2011.
Året bød bl.a. også på time-bender-sci fi med Source Code, en flot afslutning på sagaen med Harry Potter og Dødsregalierne del 2, håndholdt alien-film i jungledybet med Monsters, candyfloss-overkill med Sucker Punch, den intense Winter's Bone, Christian Bale i junkie-hopla med The Fighter, Mads Brüggers vanvidstur til Afrika i Ambassadøren, græsk bizarro med Dogtooth, hjerteskærende kærlighedsknuder med Blue Valentine, abeskøn action med Abernes Planet: Oprindelsen, den vildt sjove Bridesmaids, neonoplyst syretrip med Enter the Void, gangsterdramaet Animal Kingdom, uhygge med Insidious og det gribende vampyr-remake Let Me In.
Igen i år fik jeg mange af årets bedste filmoplevelser på den københavnske filmfestival CPH PIX. Jeg har dog valgt kun at inkludere én enkelt på min top 10 (Cold Fish), da her jo ikke er tale om en egentlig dansk biograf-distribution, men mere en eksklusiv visning. Men der er flere, der er værd at nævne.
Bl.a. det spruttende menneskemonster Tetsuo: The Bullet Man, den vanvittige og morsomme Big Man Japan, skamløs underholdning med Super, samurai-action med 13 Assassins, opfindsomt blodige mord med Dream Home, pulserende politi-thriller med Fire of Conscience, den isnende The Housemaid, lavmælt kannibalisme med We Are What We Are og exploitation med Hobo with a Shotgun.
Der er også titler, jeg desværre ikke har nået at se, men som jeg vil nuppe i 2012, bl.a. In Time, X-Men: First Class, Moneyball, Kill List, Midnight in Paris, Huden jeg bor i, Submarine, Contagion, Beast, 50/50 og The Girl with the Dragon Tattoo.
– Læs om alle mine filmoplevelser på CPH PIX 2011 HER.
– Læs også mine top 10-lister for bedste film for 2009 og 2010.