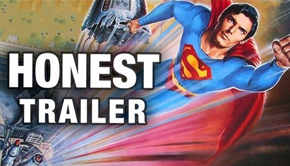 Jeg skal love for, at Superman fylder noget på nettet i disse dage (og her på sitet) – ikke overraskende, da stålmanden med den røde kappe som bekendt indtager biograferne igen med Zack Snyders Man of Steel. Det er derfor også passende lige at kaste et blik tilbage på franchisen – for det er vist noget med, at der ikke er tale om lutter mesterværker med Christopher Reeves i de røde underbukser.
Således giver folkene bag de ærlige trailers Superman IV: The Quest for Peace en på frakken. Blandt andet siger de, at filmen er så dårlig film, at franchisen blev lagt i graven i 19 år, og videre, at det er "one of the corniest movies of the decade – which is saying a lot since this is the 80's". Jep, for slet ikke at komme ind på det fjollede plot og "some of the most poorly executed sissy fighs." Av av. Se selv resten i toppen.
– Bliv ven med Filmskribenten på Facebook her.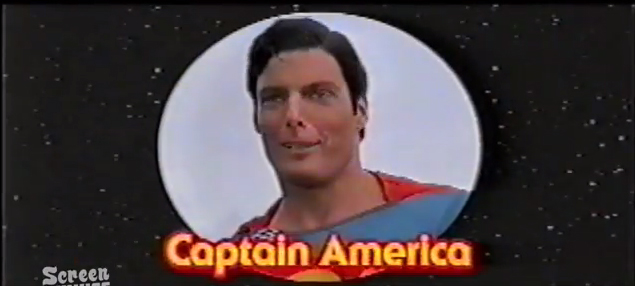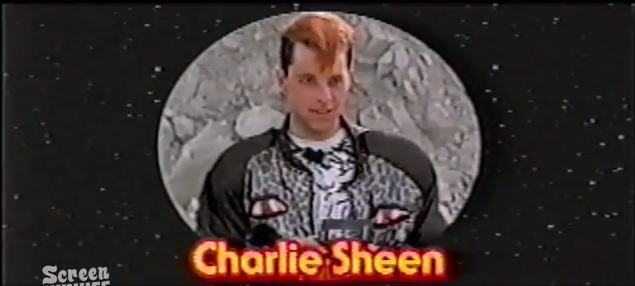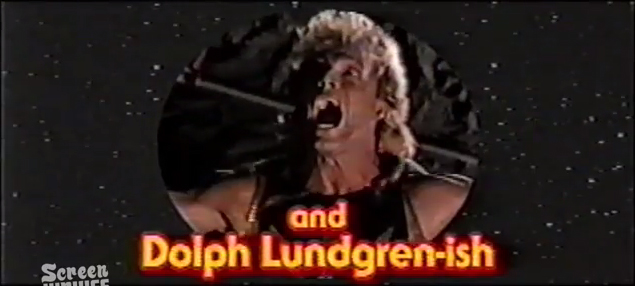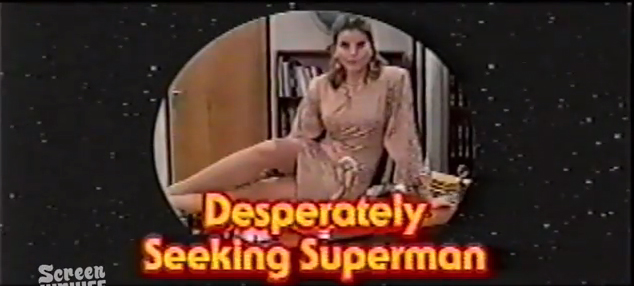 Se andre ærlige trailers:
– En ærlig trailer for 'Skyfall'
– En ærlig trailer for 'Avatar'
– En ærlig trailer for 'Star Trek'
– En ærlig trailer for 'Inception'
– En ærlig trailer for 'Iron Man 2'
– En ærlig trailer for 'Prometheus'
– En ærlig trailer for 'Transformers'
– En ærlig trailer for 'The Avengers'
– En ærlig trailer for 'The Notebook'
– En ærlig trailer for 'Harry Potter'
– En ærlig trailer for 'Jurassic Park'
– En ærlig trailer for 'Les Misérables'
– En ærlig trailer for 'The Dark Knight'
– En ærlig trailer for 'The Hunger Games'
– En ærlig trailer for 'The Last Airbender'
– En ærlig trailer for 'Paranormal Activity'
– En ærlig trailer for 'Twilight: New Moon'
– En ærlig trailer for 'The Dark Knight Rises'
– En ærlig trailer for 'Twilight: Breaking Dawn'
– En ærlig trailer for 'Ringenes Herre'-trilogien
– En ærlig trailer for 'The Amazing Spider-Man'
– En ærlig trailer for 'Indiana Jones & The Kingdom of The Crystal Skull'
https://filmskribenten.dk/wp-content/uploads/2013/06/Superman-IV-The-Quest-for-Peace-thumb.jpg
166
290
Bjarke Friis Kristensen
https://filmskribenten.dk/wp-content/uploads/2018/11/logo.png
Bjarke Friis Kristensen
2013-06-13 13:54:57
2013-06-13 13:54:57
En ærlig trailer for 'Superman IV: The Quest for Peace'