CPH PIX 2014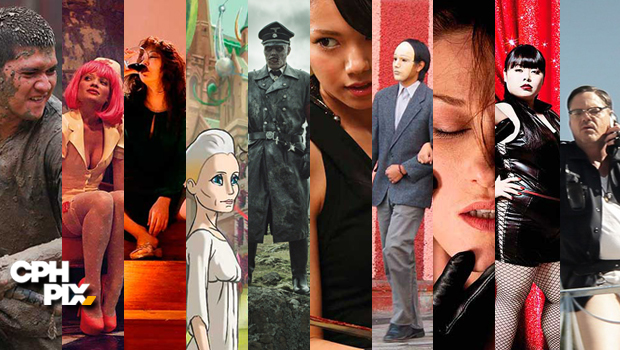 Published on april 3rd, 2014 | by Bjarke Friis Kristensen
1.087
CPH PIX 2014: 10 film, du skal se på filmfestivalen
Fra den 3. til den 16. april indtager den københavnske filmfestival CPH PIX atter hovedstadens biografer med et væld af film fra hele verden og i alle afskygninger af filmlandskabet. Fra dramaer, krigsfilm og horror, til komedier, fanfilm og thrillers samt alt der imellem og meget mere.
Men hvordan pokker skal du så vælge de film, du vil se af det 150 titler store program? Jo, du kaster dig som alle andre film-buffs frygtløs over programmet, der udover filmvisninger også byder på events, koncerter og debatter, mens festivalen vanen tro også gæstes af både instruktører og skuespillere.
Men for at gøre udvælgelsesprocessen en smule lettere, bringer jeg her 10 titler, du skal se – og om ikke andet, meget grundigt overveje, om du kan tillade dig selv ikke at se dem. Svaret er givet på forhånd. Som de foregående år kan du her på sitet læse om min gang på festivalen.
– Læs mere om festivalen og de mange film på deres site her og på Facebook her.
Why Don't You Play in Hell? (instr. Sion Sono)
Den japanske instruktør og vildbasse Sion Sono har lavet en af verdens absolut bedste film – den komplet vanvittige og mere end blodige Cold Fish fra 2010. Den skal du selvfølgelig skynde dig at se – nup også lige hans Suicide Club (2001), Strange Circus (2005), Love Exposure (2008) og Guilty of Romance (2011). Ja, selvfølgelig har jeg sat kryds ud for Sion Sones nye film i programmet.
Efter de mere afdæmpede og mindre blodige, men bestemt fremragende Himizu (2011) og The Land of Hope (2012), lader det dog til, at Sion Sono er tilbage i actionfyldt hopla med sin nye film, den gangster- og samurai-fyldte Why Don't You Play in Hell? Nej, der er absolut ingen grund til ikke at glæde sig.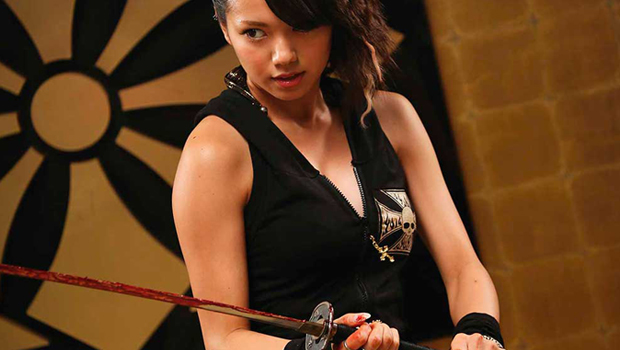 Moebius (instr. Kim Ki-duk)
Voldtægt, incest og utroskab. Ja, Den sydkoreanske auteur Kim Ki-duk lukker atter op for godteposen med sin nye filmMoebius. Den glæder jeg mig selvfølgelig til, som jeg altid glæder mig, når han er klar med en ny film. Du bør gøre det samme.
Kim Ki-duk er også manden bag fremragende film som The Isle (2000), Forår, sommer, efterår, vinter … og forår (2003), Tomme huse (2003) og Pieta (2012). Både smukke og grumme film, der elegant og indtagende tager hånd om tabuer og forbudte følelse, hvilket også ser ud til at gælde Moebius.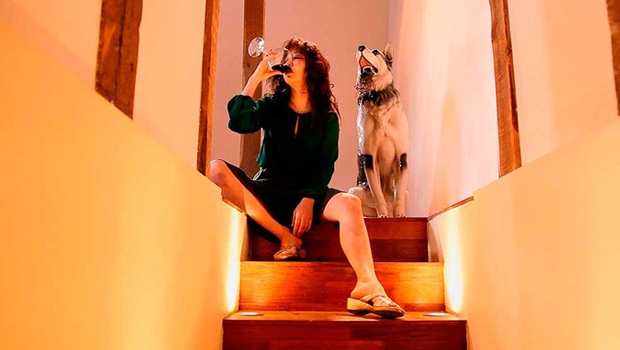 The Strange Colour of Your Body's Tear (Hélène Cattet, Bruno Forzani)
En af de absolut bedste filmoplevelser på CPH PIX i 2010 var Hélène Cattet og Bruno Forzanis smukke, foruroligende og fascinerende Amer. Et formfuldendt og visuelt favntag med en giallo, hvor de for genren så velkendte elementer som læderhandsker, boblende seksualitet og et indtagende score fik sit eget liv.
Derfor er jeg selv sagt også spændt på The Strange Colour of Your Body's Tear, der ligeledes skulle være en æstetisk fornøjelse bygget op omkring et psykologisk drama, der udspiller sig i et eksperimenterende horrorland.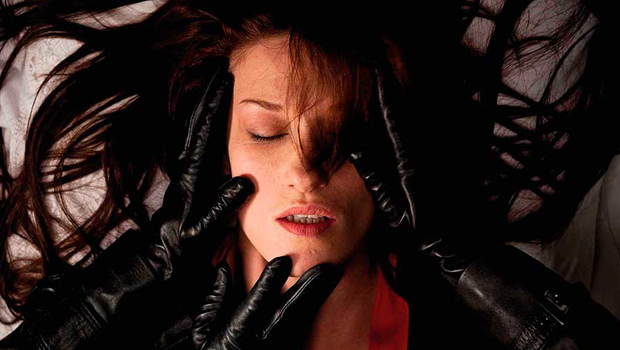 The Raid 2 (instr. Gareth Evans)
I 2012 smadrede Gareth Evans alt på sin vej, da han med sin benbrækkende, brutale og fremragende actionfilm The Raid succesfyldt fyldte salene op under CPH PIX. Nu er han tilbage med opfølgeren, der meget passende har fået titlen The Raid 2.
Den skulle ikke alene være et lige så intenst og hæsblæsende bekendtskab som den første film, men også overgå den. Det er i hvert fald, hvad jungletrommerne lover. Ja, jeg glæder mig selvfølgelig til at få tildelt flyveskaller og mavepustere.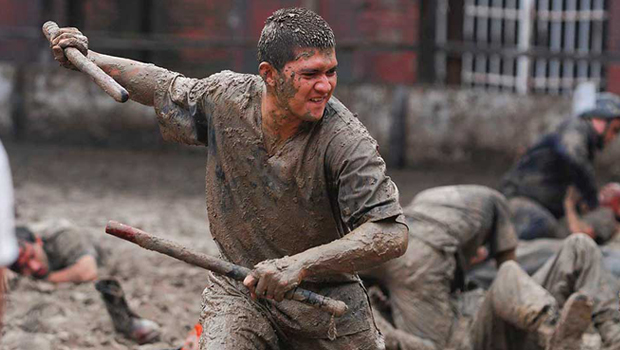 The Congress (instr. Ari Folman)
Ari Folmans animerede dokumentarfilm Waltz With Bashir blev i 2008 overøst med lovprisninger af både anmelderne og publikum – den nuppede blandt andet en Golden Globe for bedste udenlandske film. Det er klart, jeg glæder mig til den israelske instruktørs nye film.

The Congres lokker i hvert fald med visuelle narrestreger og en syret fortælling om at bevare en skuespillerinde digitalt for fremtiden. Filmen er fortalt med en blanding af animation og live-action, og har blandt andet Robin Wright, Jon Hamm, Paul Giamatti og Harvey Keitel på rollelisten.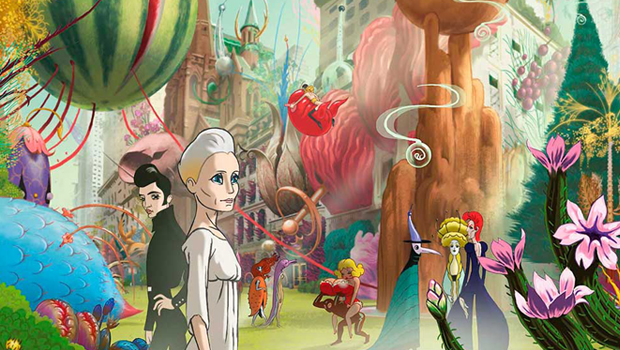 The Dance of Reality (instr. Alejandro Jodorowsky)
El Topo (1970), The Holy Mountain (1973) og Santa Sangre (1989). Hvis du har set bare en af disse tre titler, har du som jeg uden tvivl også sat kryds ud for The Dance of Reality. Med god grund. For efter knap 25 år er den legendariske og legende filmskaber Alejandro Jodorowsky klar med sin nye spillefilm.
Man kan desuden se en række af Alejandro Jodorowskys øvrige film på festivalen, blandt andet ovenstående, hvilket jeg kun kan opfordre til, da hans billedskønne og visuelt opfindsomme film bør opleves på et stort lærred.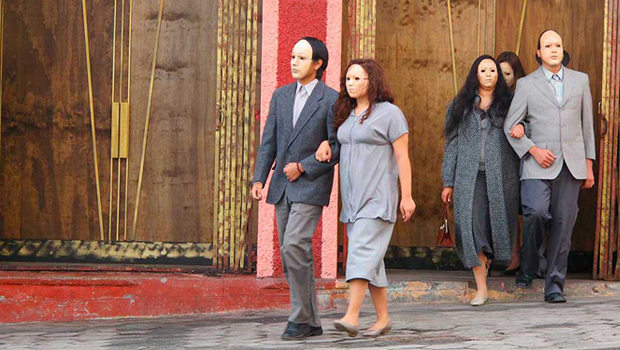 Wrong Cops (instr. Quentin Dupieux)
Der er en ny omgang grotesk vanvid klar fra den franske instruktør Quentin Dupieux, når Wrong Cops indtager dette års festival. Han er manden bag de bizarre Rubber (2010) og Wrong (2012) – sidstnævnte havde jeg fornøjelsen af at se på sidste års CPH PIX.
Ja, selvfølgelig glæder jeg mig til korrupte betjente, party drugs og Marilyn Manson som emo-teenager, alt andet ville jo være dumt.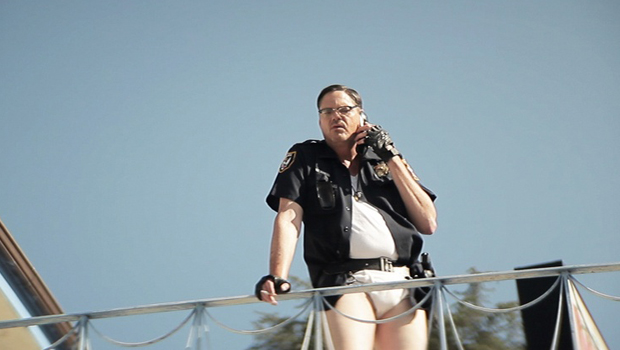 Dead Snow: Red vs. Dead (instr. Tommy Wirkola)
Hvis ikke CPH PIX byder på zombier, er det som om, der mangler noget. Heldigvis skuffer festivalen heller ikke i år på den konto. Der bydes således op til afrevne lemmer og sjaskende indvolde, når de onde nazi-zombier hærger i norske Tommy Wirkolas Dead Snow: Red vs. Dead.
Det er opfølgeren til den underholdende Død Sne fra 2009, som jeg den gang havde fornøjelsen af at se på festivalen. Så selvfølgelig sidder jeg klar til nazi-zombier, sort humor og blodige kills. Du bør gøre det samme.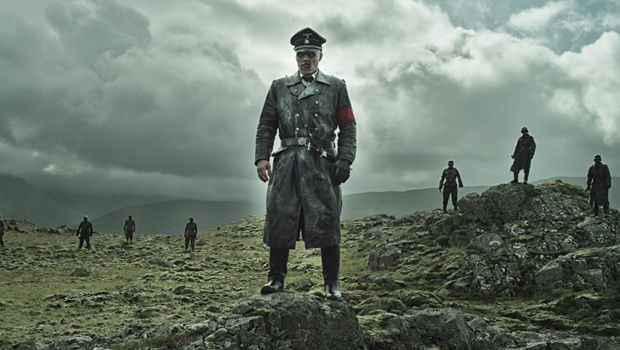 The Zero Theorem (instr. Terry Gilliam)
Jeg behøver vel i grunden ikke at have denne titel med på listen, for den har du selvfølgelig allerede købt billet til. Terry Gilliam ser nemlig ud til at være i syret hopla med sin science fiction-film The Zero Theorem, der udspiller sig i et krøllet og neonoplyst fremtidsunivers.
Man finder Christoph Waltz i hovedrollen som en hacker på jagt efter intet mindre end meningen med livet. Men du ved, med film som Fear and Loathing in Las Vegas, 12 Monkeys og Brazil på CV'et, behøver du vel ikke have min anbefaling for at vide, at du skal glæde dig.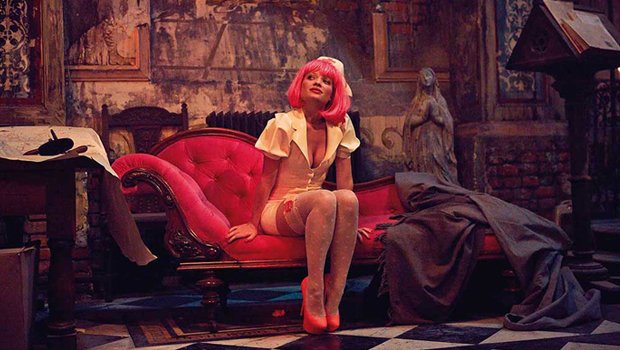 R100 (instr. Hitoshi Matsumoto)
Den japanske instruktør og komiker Hitoshi Matsumoto har lavet tre fremragende film. Et absurd og sjovt spin på store-monstre-smadrer-byer med komedien Big Man Japan (2007), den syrede og surrealistiske fabel Symbol (2009) og den morsomme samuraifilm Scabbard Samurai (2011).
Jeg har set dem alle på CPH PIX, og det har alle været forrygende, vanvittige og sindssygt sjove filmoplevelse. Så selvfølgelig skal jeg se hans nye film R100, hvor han slår han sig løs med lak, læder og bondage.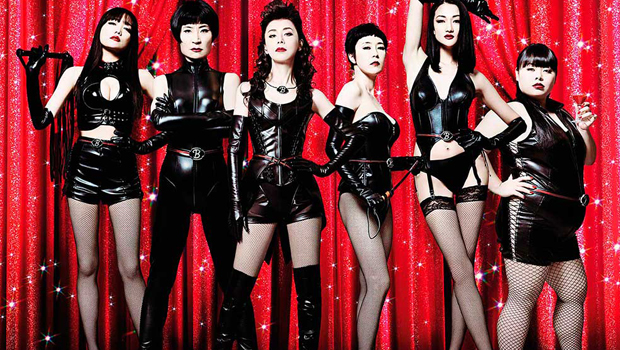 – Besøg også Filmskribenten på Facebook HER.
– Mine skriverier fra CPH PIX 2010, 2011, 2012 og 2013.