CPH PIX 2015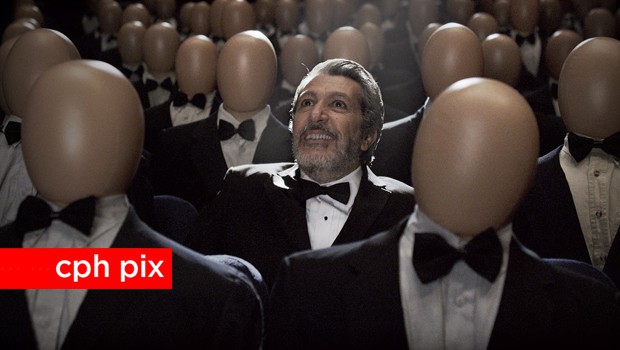 Published on april 22nd, 2015 | by Bjarke Friis Kristensen
62
CPH PIX 2015: To ugers forrygende filmfest er slut – tak for i år
CPH PIX 2015: Endnu et år på filmfestivalen CPH PIX er slut. Og endnu en gang er det med en række både foruroligende, intense, medrivende og hele vejen gode filmoplevelser rigere. Men en ting er selve filmene, for festivalen er for mig også festivalstemningen i Københavns biografer, det at snakke med andre festivalgæsterne og det at få udvidet sin filmiske horisont.
I år har jeg ganske vist ikke nået at se nær så mange titler som de foregående år, men gør nu heller ikke så meget, så succesraten på mine valg har været plusser hele vejen rundt. Og for mig handler det heller ikke om at se mest. Der er dem, der jo propper kalenderen fra dag til aften med film.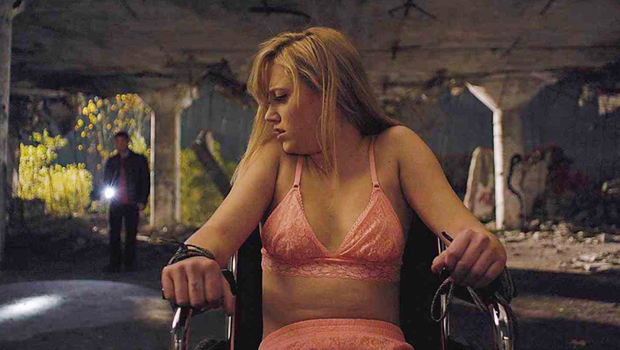 It Follows
Det har jeg selv svært ved at kunne gøre, da jeg gerne vil have lidt luft i hovedet til at lade en film synke ind – og ja, luft i hovedet til at blive klar til næste film. Men der er mange forskellige måder at indtage CPH PIX på – eksempelvis har jeg i år også holdt mig til de almindelige visninger, selvom festivalen jo også udbyder andre oplevelse – så som debatter og filmvisninger på location.
Men det er nu tid til lige at kigge tilbage på små to uger med film i de københavnske biografer. Der har været flere højdepunkter. Blandt andet Midnight Movie Marathon, hvor der blev vist fire film i gyser og science fiction-land fra klokken 22:30. Jeg nuppede de første to – begge opture. Først den intense horrorfilm IT FOLLOWS, der fik frygten malet frem på lærredet. Efterfølgende TURBO KID, der med fortumlet 80'er-charme og low fi-effekter gjorde alt det rigtige for mig med sin postapokalyptiske fortælling.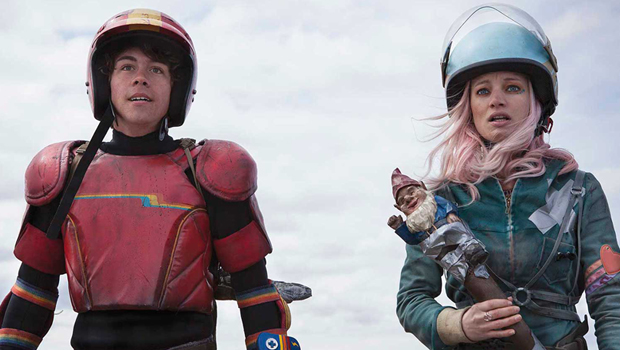 Turbo Kid
Videre på festivalen var der også en iskold optur med japanske Takashi Miikes smukke, brutale og skræmmende spøgelsesfilm OVER YOUR DEAD BODY, der med sans for det rolige fortælletempo intenst byggede sin fortælling op frem mod den grufulde finale med både smukke og betændte skræktableauer. Så var der mere at grine af i franske Quentin Dupieux' absurde komedie REALITY, hvor der var blå VHS-bånd i maven på vildsvin og mænd i rottekostumer.
Det groteske synes at følge mig på dette års CPH PIX, for er der noget Kevin Smiths TUSK er, så er det grotesk. Nå ja, og ulækker. Og sjov. Og alt for meget. Heldigvis på den gode måde. For selvfølglig er en film om en mand, der mod sin vilje opereres om til en hvalros en forrygende filmoplevelse. Det samme var den tempofyldte og vanvittige TOKYO TRIBE.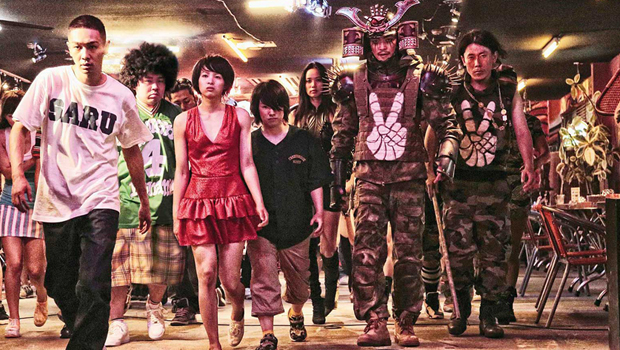 Tokyo Tribe
Manden bag er en af mine japanske favoritter, nemlig instruktør og vildbasse Shion Sono. Og TOKYO TRIBE er ét stort genremiskmask af den bedst tænkelige slags – action, drama, splatter, gangster, musical, komedie alt sammen tilsat japansk hiphop fra start til slut. Vild, voldsom og vanvittig. Et andet højdepunkt i år var den østrigske gyser GOODNIGHT MOMMY. En kold, kalkuleret og isnende godt fortalt chiller om to tvillinger og deres mor i et stort hus ude på landet.
Alt i alt kan jeg igen i år se tilbage på en festival med vildt gode oplevelser, hvor det både er blevet til film med gamle favoritter samt nye filmiske bekendtskaber, men hele vejen rundt en fornøjelse. Jeg ser allerede frem mod CPH PIX 2016 – og du bør gøre det samme. Så mange tak for i år og endnu en gang to uger i godt selskab med film fra hele verden i de københavnske biografer.
– Besøg CPH PIX på Facebook her og på deres site her.
– Læs mine 10 CPH PIX-filmanbefalinger her.
–  Besøg også Filmskribenten på Facebook her.
– Mine skriverier fra CPH PIX 2010, 2011, 2012, 2013 og 2014.