Anmeldelser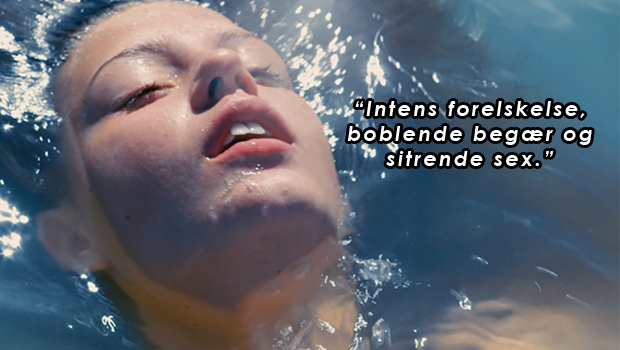 Published on december 4th, 2013 | by Bjarke Friis Kristensen
70
ADÈLES LIV: Franske lebber scissor sister sig forelsket igennem tre timers kærlighedsknas
Hvis du endnu ikke har hørt om den franske, Guldpalme-vindende Cannes-succes Adèles Liv aka La Vie d'Adèle aka Blue is the Warmest Color, drikker du sikkert ikke café latte med soyamælk eller spiser økologisk tahin. Men derfor bør du alligevel tage imod min anbefaling af denne coming-of-age skråstreg lesbiske kærlighedshistorie. Du ved, det er et af de der ærlige og vedkommende dramaer, der ikke kan andet end at gå lige i maven.
Adèle går i gymnasiet og tumler, som man nu gør, med kærligheden og de der brusende følelser, der gør en både forvirret, glad og frustreret. Godt nok kysser hun lidt med en fyr fra skolen, men det er som om, brikkerne ikke helt passer. Ja, pigerne synes at være mere interessante. Så da hun møder den blåhårede, kunststuderende Emma, falder tingene pludselig i hak. Som de nu gør, når forelskelsen slår ned. Også selvom det er nogle virkeligt grimme billeder, Emma maler.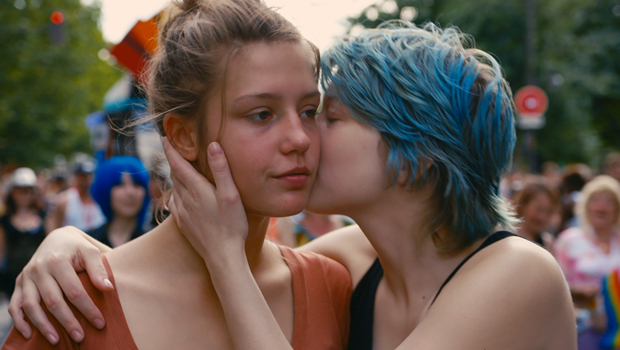 Pludselig åbner sig en ny verden af sitrende sex, varm intimitet, intens forelskelse og boblende begær (ja, det skrev jeg lige. Du ved, ordgøgl, der er en gymnasiepiges poesibog værdig). Der er med andre ord mange nye ting at skulle få fod på for den en smule usikre og indadvendte Adèle. Men som det nu er med de der forelskelser, sniger der sig også problemer ind i paradis. You know the drill.
Nej, dramaet byder ikke som sådan på overraskelser, men slentrer ad velkendte stier. Styrken ligger da også et andet sted, nemlig hos Adèle Exarchopoulos og Léa Seydoux som henholdsvis Adèle og Emma. De forløser ubesværet og naturligt deres roller. Dramaet føles ganske enkelt ægte, som når de to piger fanger hinandens blikke eller griner oprigtigt i dobbeltsengen. Dramaet er desuden fordelt med samme naturlighed over sine tre timer, der ikke føles for lange. Næsten ikke.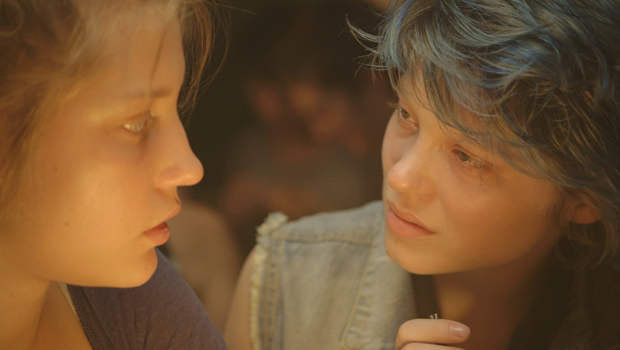 Og så er de der sexscener. For man kommer helt ind i soveværelset af flere omgange, med lange dvælende scener, når de to afklædte piger går i kødet på hinanden – svedende, stønnende og ublufærdige. Ja, scissor sister-action og vagina-guffer. Scener, der grunder begæret og det intense nærvær. At et par af disse scener trækkes en smule i langdrag, er vel blot guf for husarerne. Det er dog scener, der som resten af filmen, har en iboende naturlighed.
Men selvom filmen spiller med en ærlig selvfølgelighed, kunne deres forhold og de følelsesmæssige komplikationer godt tåle flere nuancer og mere pondus. Der dvæles dog heldigvis ikke ved det faktum, at her er tale om et lesbisk par. Her gælder det blot en kærlighed, der ikke er hængt op på seksuelle præferencer. Desuden er der en fin underliggende problemstilling, der gælder sociale skel og forskelligheder, hvilket er med til at grunde kærligheden i en virkelighed, hvor netop disse forskelligheder også kan være med til at spænde ben for forelskelsen.
– 'Synes godt om' Filmskribenten på Facebook HER. 

Vurdering 4/6: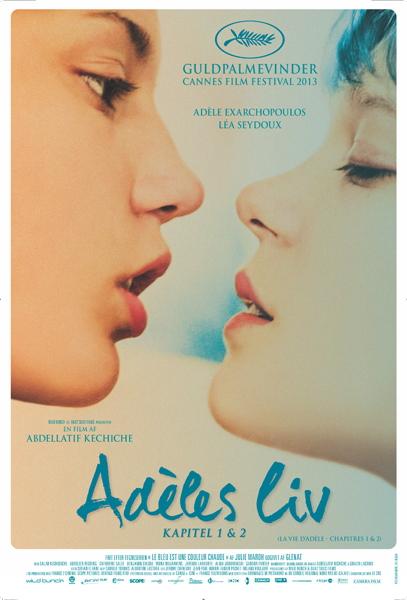 Originaltitel:
La Vie d'Adèle – Chapitres 1 & 2
, Frankrig, 2013
Premiere:
d. 5. december 2013
Instruktion:
Abdellatif Kechiche
Medvirkende:
Léa Seydoux, Adèle Exarchopoulos m.fl.
Spilletid:
179 min.
Distributør:
Camera Film