Anmeldelser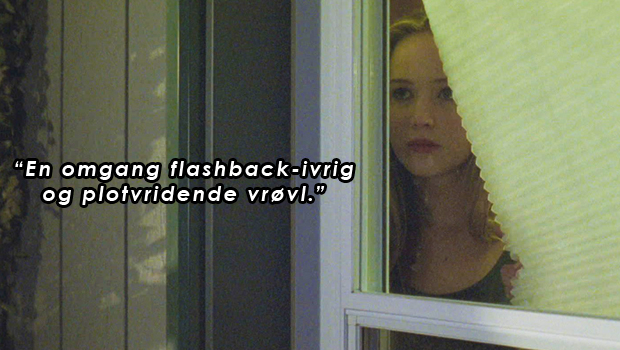 Published on marts 19th, 2013 | by Bjarke Friis Kristensen
513
HOUSE AT THE END OF THE STREET: Jennifer Lawrence roder rundt i forvrøvlet gys
Det er sådan set ikke fordi, at der ikke er noget, der fungerer i 'lad-os-da-lige-tilføje-en-røvfuld-twists-gyseren' House at the End of the Street, der er bare langt mere, der ikke fungerer. For selvom her er atmosfærefulde øjeblikke, sættes de gode takter hele tiden over styr af vrøvlerier og flade jump scares.
Elissa og hendes mor flytter ind i et stort hus ude i en skov – og ja, selvfølgelig gemmer nabohuset på en grum historie. For her dræbte en datter nemlig begge sine forældre og er ikke blevet fundet siden. Gisp. Nu bor sønnen i huset og ham bliver Elissa selvfølgelig gode venner med – og lidt til. Men hvad gemmer skovens skygger mon på?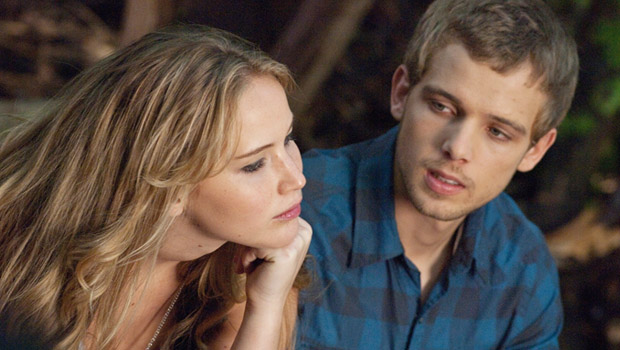 Ja, det hele er her – en familietragedie, et skummelt hus, en mørk skov, lidt teen-romantik og en blond pige i centrum for begivenhederne. Men fuck nu klichéerne, hvis altså bare de fungerer. Det gør de bare ikke i dette tilfælde. Jo, Jennifer Lawrence er bestemt herlig som ligefrem pige med en attitude – men hvad med gyset? Not so much.
Løjerne bevæger sig eller ind på interessant terræn med komplekse familie-relationer og et lille samfunds heksejagt på den efterladte søn. Ingen af delene får dog den nødvendige dramatiske tyngde, men forbliver vage anslag til noget, der kunne have været vedkommende og intenst.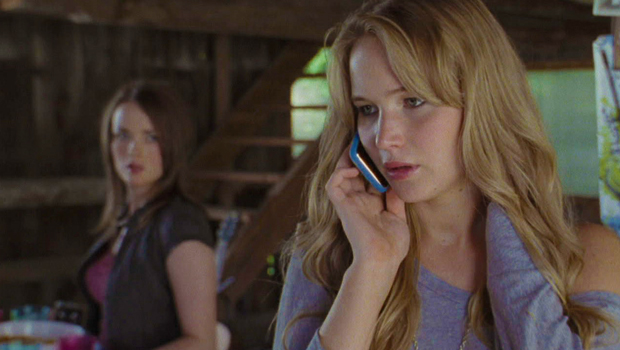 Der forsøges ellers ihærdigt med det menneskelige drama, både i forholdet mellem Elissa og hendes mor, mens også forholdet til den udstødte søn (Max Thieriot) kommer i romantisk spil. Selvfølgelig. Han er dog et fladt bekendtskab og har stort set kun én grimasse at gøre godt med, nemlig som lettere bekymret teen. Jesus.
Nej, her er ikke meget reelt gyser-guf at komme efter, men mest af alt en omgang flashback-ivrig og plotvridende vrøvl, der med et overgjort score forsøger at tvinge uhyggen ned i halsen på publikum – og lad mig end ikke begynde med den forvrøvlede finale. For helvede da også.
Filmen: 2/6

Billede, lys, ekstramateriale:.
Filmen ser fin ud på Bl-ray, om end billedet ikke hele vejen står lige overbevisende. Men farverne veldefinerede og detaljegraden ok. Lydsporet spiller dog en tand bedre og buldrer velbalanceret afsted med fine niveauer. Der medfølger intet ekstramateriale.
Billede: 4/6

| Lyd: 5/6 

| Ekstramateriale: 0/6

Samlet vurdering: 2/6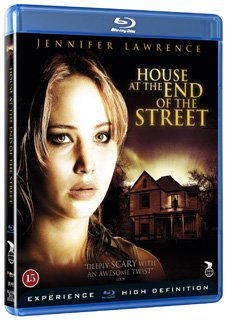 Originaltitel: House at the End of the Street, USA | Canada, 2012.
Udgivelse: d. 19. februar 2013
Instruktion: Mark Tonderai
Medvirkende: Jennifer Lawrence, Elisabeth Shue, Max Thieriot m.fl.
Spilletid: 101 min.
Udgiver: Nordisk Film