7 fremragende film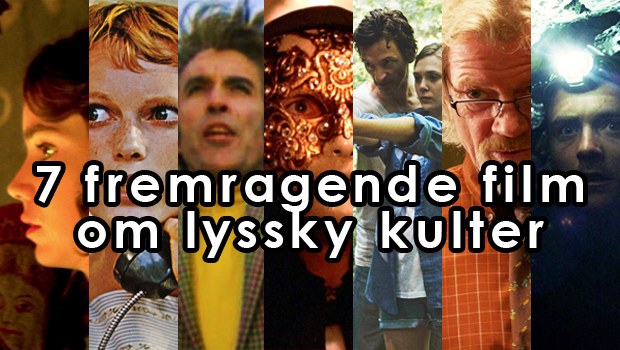 Published on februar 4th, 2013 | by Bjarke Friis Kristensen
56
7 fremragende film om kulter
I Paul Thomas Andersons nye film The Master spiller Philip Seymour Hoffman den karismatiske kultleder Dodd Lancaster, mens Joaquin Phoenix er hans protegé. I den forbindelse anbefaler jeg syv fremragende film, der på hver deres måde også omhandler skræmmende kulter og lyssky fællesskaber. Du finder min anmeldelse af The Master her – og se flere '7 fremragende film' her.
ROSEMARY'S BABY (instruktør: Roman Polanski, 1968)
Den skræmmende tvivl og alt det usagte får i Roman Polanskis mesterlige film lov til at lege ondskabsfuld kispus med både publikum og den gravide Rosemary. For hvad tumler naboerne egentlig rundt med og hvor meget foregår blot oppe i hovedet på Rosemary? Ja, selvom filmen har mere end 40 år på bagen, er den stadig et både nervepirrende og medrivende bekendtskab.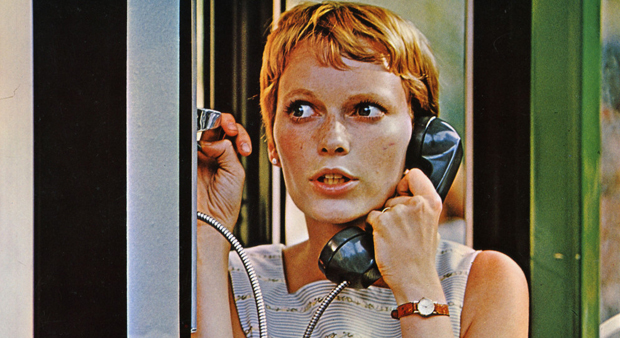 THE WICKER MAN (instruktør: Robin Hardy, 1973)
Kultiske sange, dansende ritualer og uhyggelige dyremasker. Robin Hardys kultgyser er en både bizar, dybt fascinerende og skræmmende rejse udi indspiste fællesskaber og mystiske ceremonier. En helt unik film, der desuden rangerer højt på min liste over favoritfilm. Så har du kun set det ufrivilligt morsomme remake med Nicolas Cage, bør du straks få fingre i originalen.
SUSPIRIA (instruktør: Dario Argento, 1977)
Italienske Dario Argento er en personlig favorit og med Suspiria skabte han en både kulørt, larmende og ikke mindst chokerende film. Man følger her ballerinaen Suzy Bannions grufulde møde med en danseskole, der gemmer på andet end balletsko i skabene. Gruen driver ned af væggene, farverne skriger og soundtracket trygger terroren helt ind i hjertet. Herligt.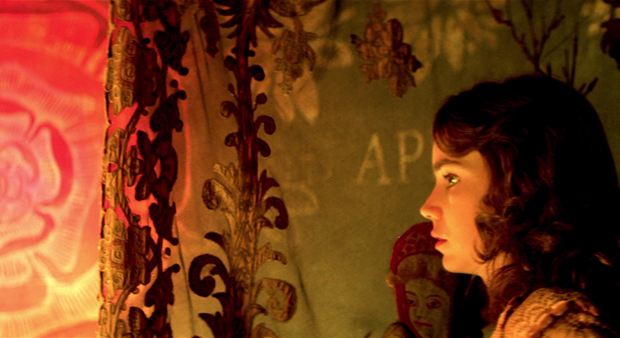 EYES WIDE SHUT (instruktør: Stanley Kubrick, 1999)
Mesterinstruktøren Stanley Kubricks sidste film omhandler en maskeklædt og orgieglad kult, der sender Tom Cruise og Nicole Kidman på en sælsom rejse ind bag lukkede facader. Man bliver her mødt af uudforsket begær og farlige lyster, der fornemt lader sig optrevle, men aldrig til fulde afsløre. En dragende film, der er indhyllet i uudgrundelig mystik.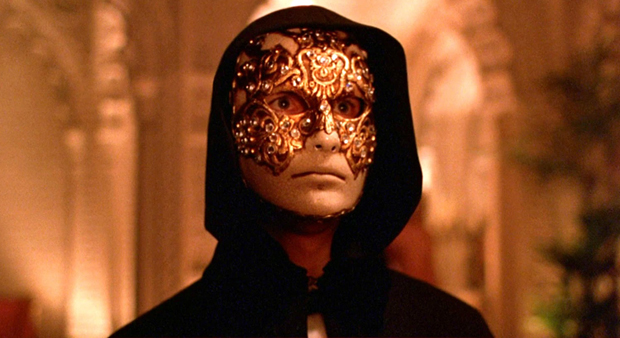 MARTHA MARCY MAY MARLENE (instruktør: Sean Durkin, 2011)
En film, der roligt, men sikkert tager et insisterende greb om sit publikum efterhånden som det går op én i hvor stort et omfang Martha er blevet hjernevasket af sin tid i en omklamrende kult. John Hawkes er skræmmende god som den egenrådige kultleder, mens Elizabeth Olsen nuanceret får portrætteret en pige i kamp med sig selv og sin fortid. En på mange måder fængslende film.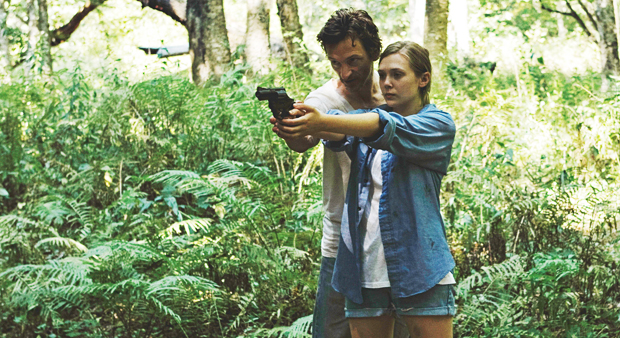 RED STATE (instruktør: Kevin Smith, 2011)
Filmen udspiller sig i en flække i USA's bibelbælte, hvor en gruppe fundamentalistiske kristne pryder bybilledet med hadfyldte demonstrationer imod homoseksualitet og andet, der ifølge deres bibellæsning fordærver verden – og de vil gå langt for at håndhæve Guds ord. Den ekstremistiske menighed holder således gryden lystigt i kog med denne herligt uimponerede bastard af gys, action, komedie og thriller. Dynamisk, fandenivoldsk og uforudsigelig.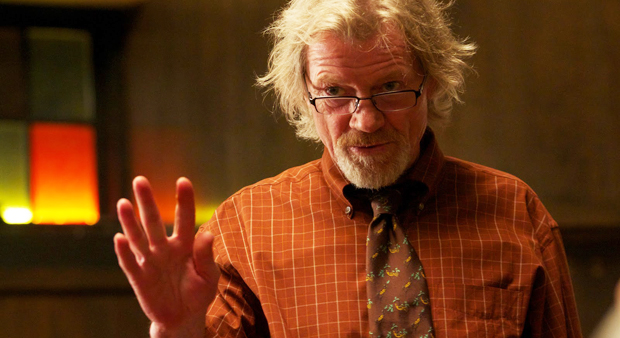 KILL LIST (instruktør: Ben Wheatley, 2011)
Der gemmer sig dystre hemmeligheder lige under overfladen i den forrygende Kill List. En mørk rejse væk fra hverdagens spisebordsskænderier og langt ind i et sitrende vanvid, hvor volden hersker og det okkulte regerer. Jep, en urovækkende oplevelse, der med tålmodig insisteren knuger sig ondt om sit publikum. Her kan man ikke andet end hjælpeløst at følge med ind i det klaustrofobiske mareridt.