CPH PIX 2011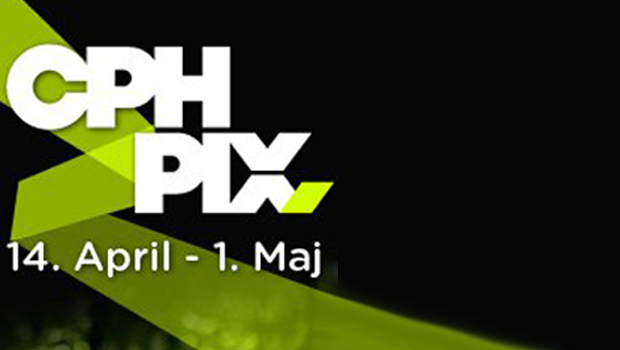 Published on april 25th, 2011 | by Bjarke Friis Kristensen
111
CPH PIX: Reinkarnation, lig, action og aparte helte
Min solrige søndag på filmfestivalen CPH PIX startede med sidste års vinder af De Gyldne Palmer, den magiske og meditative Onkel Boonmee som kan huske sine tidligere liv. Rammefortællingen er historien om den syge landmand Boonmee, der snart skal forlade livet på jorden. Noget uventet dukker hans afdøde kone og søn op for at tage afsked, sidstnævnte nu som et behåret væsen med røde øjne (!).
Det lyder måske underligt, men selv en talende fisk og indskudte fortællinger om tilsyneladende tilfældige liv føles som en lige så naturlig del af filmens liv, som det at solen står op. Midt i reinkarnation, karma og sjælevandring finder man desuden en varm menneskelighed, der gør den kryptiske film vedkommende. Ganske vist fremmedartet og drømmende, men bestemt også smuk og dragende filmpoesi.
Herefter blev der forsøgt på grotesk komedie med Burke and Hare, som også er navnene på to svindlere, der i 1800-tallets Irland forsøger at gøre forretning ved at sælge lig til lægevidenskaben. Men de må snart selv få folk til at "falde døde om", hvis pengene fortsat skal rulle ind. Desværre er der lige så meget spræl i komikken, som de stive lig, der dissekeres i filmen.
Man finder ellers Simon Pegg og Andy Serkis i hovedrollerne samt veteranen John Landis i instruktørstolen. Men dynamikken i svindler-duoen svinger aldrig for alvor og filmens falden-på-halen-komik er klodset og triviel. Det er næsten kun en diabolsk Tim Curry, der i glimt leverer et par grin i sin beskedne rolle som uheldig læge.
Så ventede der mere svung i action-thrilleren Stool Pigeon, hvor den dedikerede kriminalbetjent Lee hyrer den netop løsladte Ghost Jr. til at infiltrere en brutal røver-bande. En opgave der selv sagt ikke er uden risici og omkostninger for de involverede parter – og så går den vilde jagt på forbryderne ellers ind, mens melankolien smyger sig om Hong Kongs fortabte storbyskæbner.
Det har længe været en kendt sag, at Kina, Japan og Korea har kunnet matche Hollywoods action-film – og ofte overgå dem i visuel opfindsomhed. Helt op at ringe kommer dette klassiske stykke politi-action dog ikke. Men vilde bilræs, intens nævekamp og et guld-røveri med automatvåben sætter bestemt pulsen i vejret, mens scoret medrivende følger trop. Tempofyldt og sentimental action, men ikke helstøbt.
Aftenen sluttede suverænt med den groteske og vildt underholdende Super. Den ellers laskede Frank tager her sagen i egen hånd, da hans kone "kidnappes" af en fæl narko-bagmand (en herlig slesk Kevin Bacon) og ender tilbage i sit stofmisbrug. Iklædt hjemmelavet kostume vil Frank nu befri sin kone. Kick-Ass får bestemt kamp til stregen i brutal vold, skarp komik og politisk ukorrekte superhelte-eskapader.
Ud over et veltrimmet manuskript og tørre tæsk er det filmens cast, der får denne skrævvridning af superhelte-genren til at flyve. Rainn Wilson er både tragisk, virkelig morsom og menneskelig som selvudråbt hævner, mens en ivrig Ellen Page er en af de mest rablende og charmerende sidekicks til dato. Og så føler man faktisk, der er reel fare på færde for vores aparte helte. En film, der mere end lever op til sit navn.
– Læs mere om Onkel Boonmee, Burke and Hare, Stool Pigeon og Super.