4K Ultra HD: Velkommen til El Royale anno 1969 – et både stilfuldt, men også skummelt hotel fyldt med fortidens hemmeligheder beliggende på grænsen mellem Californien og Nevada. Her tjekker en gruppe fremmede ind en mørk aften, hvor de forskellige skæbner alle synes at have hver deres hemmelighed og agenda på menuen. Det bliver starten på en række forviklinger de forskellige indlogerende imellem, mens aften bliver til nat.
Således finder man blandt andet på hotellet præsten Flynn – spillet godmodigt af Jeff Bridges – videre til støvsugersælgeren Seymour – en plaprende Jon Hamm – samt en soulet sangerinde i skikkelse af en yndig Cynthia Erivo og en hemmelighedsfuld kvinde ved navn Emily portrætteret af en cool Dakota Johnson, der ikke giver en fuck for noget.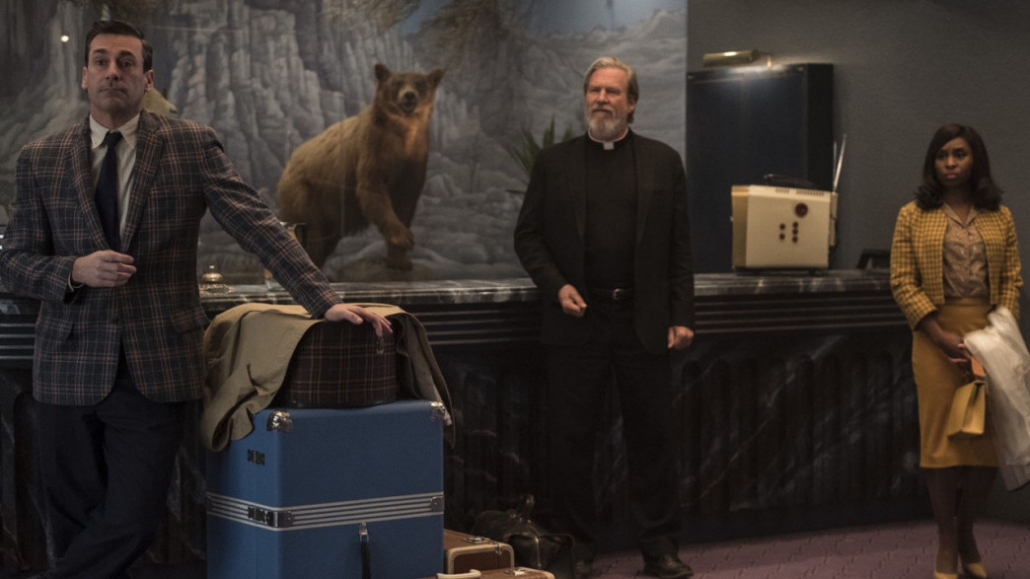 Således har instruktør og manuskriptforfatter Drew Goddard i 'Bad Times at the El Royale' samlet en flok fine skuespillere i rollerne som vidt forskellige karakterer, hvis historier sirligt foldes ud en efter en, mens deres fortid og hemmeligheder lidt efter lidt ser dagens lys, hvor spændingerne på hotellet stiger i takt med den dramatiske intensitet tager til.
Det er i hvert fald, hvad der forsøges på. Og det lykkedes da også momentvis at stable fint sitrende spænding på benene karaktererne imellem, mens hemmelighederne bobler under overfladen. Men fortællingen bliver også lidt for tålmodig i forhold til at folde sit plot og sine karakterer ud, hvorfor filmen mister momentum og nærvær undervejs. Det er virkelig en skam, da kimen til en nervepirrende omgang hotel-thriller bestemt er på banen.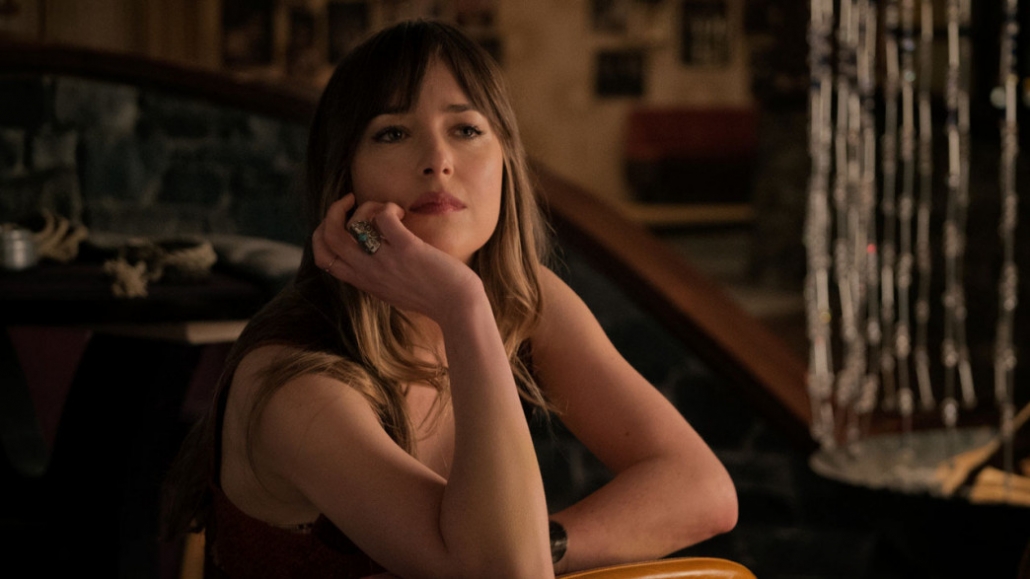 Selvom her altså er fint forløste scener – som blandt andet da sangerinden synger i takt med en anden karakters ugerninger, så lyd og ugerning går op i en højere enhed – bliver de medvirkende aldrig rigtigt dragende nok at følge til, at jeg er lige engageret i deres strabadser hele vejen. Der forsøges ellers med plotmæssige krumspring, der dog ikke helt lykkedes medrivende nok.
Men på trods af, at filmen ikke hele vejen er lige vellykket i sin udfoldelse af fortællingen samt iscenesættelsen af sine karakterer og deres hemmeligheder, så har 'Bad Times at the El Royale' lige nok elegant iscenesatte scener og plotdrejninger til at nå i mål – også selvom filmen med sine 2 timer og 20 minutter er lige lang nok for sit eget bedste.
4K Ultra HD og ekstramateriale: Udover, at spændingensfilmen udkommer på det billedoptimerede og lydmæssigt lækre 4K Ultra HD-format, så medfølger filmen også på Blu-ray. Hertil kommer en lille omgang ekstramateriale, hvor man således kan gå på opdagelse i 'Making Bad Times at the El Royale' samt et billedgalleri.
'Bad Times at the El Royale' udkommer på dvd, Blu-ray og 4K Ultra HD den 14. marts.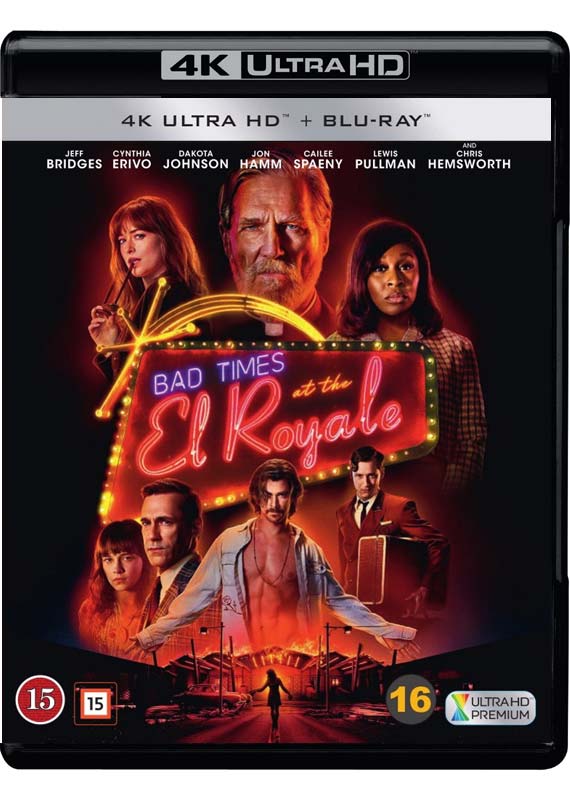 https://filmskribenten.dk/wp-content/uploads/2018/10/bad-times-at-the-el-royale-biograf-01.jpg
587
1044
Bjarke Friis Kristensen
https://filmskribenten.dk/wp-content/uploads/2018/11/logo.png
Bjarke Friis Kristensen
2019-03-11 13:44:35
2019-03-11 13:44:36
BAD TIMES AT THE EL ROYALE: Mystiske forviklinger på 4K Ultra HD