En serie du skal se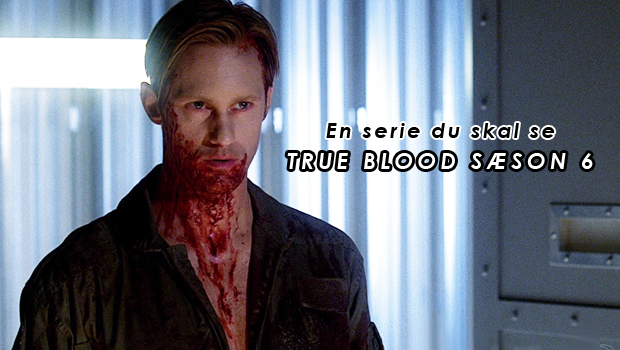 Published on juni 23rd, 2014 | by Bjarke Friis Kristensen
280
TRUE BLOOD SÆSON 6: Mere kulørt vampyrballade med Sookie, vampyr-venner og vampyr-fjender
EN SERIE DU SKAL SE: Den syvende og sidste sæson af den overnaturlige vampyrserie True Blood har netop haft premiere. Men du skal selvfølgelig enten se – eller for den sags skyld gense – sjette sæson. En serie, der kun er blevet mere spraglet for hver sæson. Ikke altid til det bedre, men det har hele vejen været underholdende at besøge byen Bon Temps i det varme Louisiana.
Godt nok mistede serien retning og medrivende sammenhæng i sin femte sæson. Men nu hvor slutningen på det hele nærmer sig, er det bare med at hænge i. Det har jeg i hvert fald tænkt mig at gøre. For hvordan skal det dog ikke ende for den søde, tankelæsende Sookie Stackhouse og hendes to bejlende vampyrer Eric Northman og Bill Compton?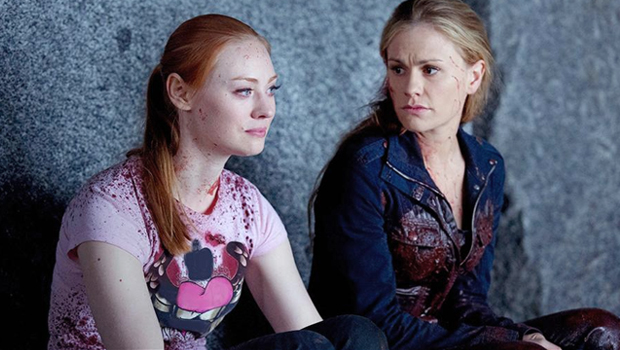 Nu er serien ganske vist blevet meget andet end det potente trekantsdrama. For her indfinder sig som bekendt efterhånden alverdens væsner og mystiske begivenheder. Alt fra varulve, hekse og formskiftere. Men selvom der er blevet fyldt godt på med karakterer og Anna Paquins rolle som Sookie af og til er blevet skubbet i baggrunden, er det fortsat hende, der for mig er seriens kerne.
Sjette sæson fungerer dog for mit vedkommende mest som en teaser for den syvende og sidste sæson. Ja, jeg tager fortsat lettere og lettere på plothuller og halvtoptegnede karakterer, og har altså blot overgivet mig til seriens farverige univers og spraglede persongalleri. Også selvom serien for mit vedkommende var mest tiltalende i de første par sæsoner.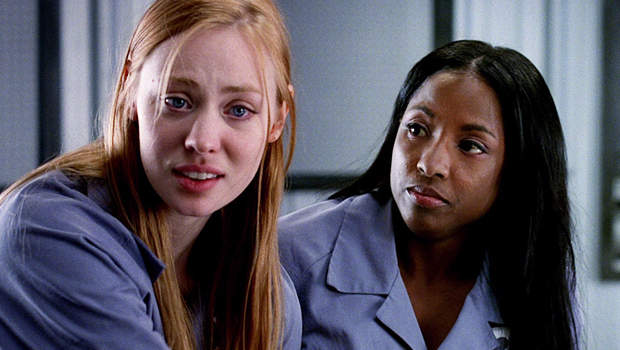 Men både hovedkarakterer og nykommere er på trods af seriens ujævne udvikling fortsat interessante at følge. Lige fra Kristin Bauer som vampyren Pam og hendes komplekse fortid med sin skaber Eric Northman, en stoisk Alexander Skarsgård, til den rapkæftede kok Lafayette (Nelsan Ellis) og den egenrådige Tara (Rutina Wesley), samt selvfølgelig en bleg Stephen Moyer som vampyren Bill Compton, den godhjertede kvindebedårer Jason (Ryan Kwanten) samt den umiddelbare vampyr Jessica (Deborah Ann Woll).
Der er altså nok at komme efter i True Blood, hvor man vanen tro for HBO-serier også får sin del af sex, vold og blod. Alt i rigelige mængder, hvor også den kulsorte humor fortsat indfinder sig. Så ja, lad mig blot her til sidst smide den mest tyndslidte kliché på bordet, der er nogensinde er blevet smidt efter en vampyr-serie: Sæt roligt tænderne i sjette sæson af True Blood.
– True Blood sæson 6 er udkommet på dvd og Blu-ray d. 2. juni 2014.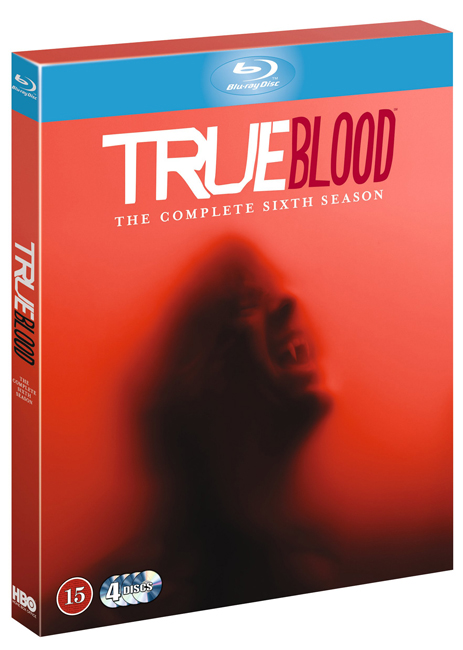 Originaltitel:
True Blood – The Complete Sixth Season
, USA, 2013
Release:
d. 2. juni 2014
Instruktion:
Stephen Moyer m.fl.
Medvirkende:
Anna Paquin, Stephen Moyer, Sam Trammell, Ryan Kwanten, Rutina Wesley, Alexander Skarsgård, Kristin Bauer van Straten m.fl.
Spilletid:
550 min.
Udgiver:
Warner Home Entertainment