Artikel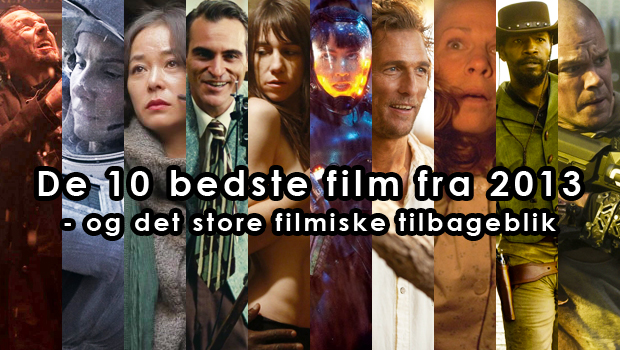 Published on december 27th, 2013 | by Bjarke Friis Kristensen
190
Top 10 – de bedste film fra 2013
De 10 bedste film fra 2013 samt det store filmiske tilbageblik: 2013 har været et virkelig godt filmår med mange fremragende filmoplevelser. Fra buldrende blockbusters til intense dramaer og originale komedier samt skræmmende gys og monstrøs science fiction. Det har derfor i udpræget grad været svært at sammensætte dette års top 10 med de bedste film fra 2013.
Jeg kigger derfor også tilbage på året mere generelt og peger på en række film, der har været med til at tegne filmåret, der er gået. Jeg fremhæver selvfølgelig også højdepunkter fra filmfestivalerne CPH PIX og Blodig Weekend. Listen og de øvrigt omtalte film inkluderer kun titler, der har haft dansk biografpremiere i 2013.
1) THE WORLD'S END (instr. Edgar Wright)
Edgar Wrights sidste del i Three Flavours Cornetto-trilogien sprutter af energi og overskud. Simon Pegg og Nick Frost leder veloplagt an i science fiction-komedien, der forener pub crawl og Jordens undergang. Det er vittigt, velskrevet og ikke mindst helt forrygende morsomt. Min anmeldelse.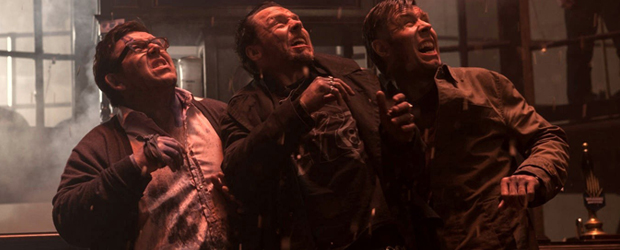 2) GRAVITY (instr. Alfonso Cuarón)
Vægtløs og med bankende hjerte sendes man ud i verdensrummet med George Clooney og Sandra Bullock, hvor en rutinemæssig mission ender katastrofalt. En pokkers intens film, der med et fast greb om dramaet udfolder sin medrivende og åndeløst smukke historie. Min anmeldelse.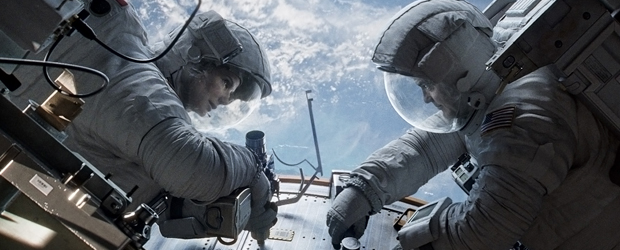 3) PIETA (instr. Kim Ki-duk)
Sydkoreanske Kim Ki-duks smertelige og smukke Pieta er en voldsom oplevelse om et komplekst forhold mellem den kyniske Gang-do og en kvinde, der påstår at være hans mor. Tematikker som hævn, forladelse, synd, vold, afsavn og kærlighed væves elegant sammen i det intense drama.
4) THE MASTER (instr. Paul Thomas Anderson)
I årene efter 2. Verdenskrig følger man forholdet mellem en megalomanisk kultleder og hans fordrukne protegé – Philip Seymour Hoffman og Joaquin Phoenix i pragtpræstationer. En film, der bugter sig gennem sin fascinerende historie om kærlighed, ensomhed og religion. Min anmeldelse.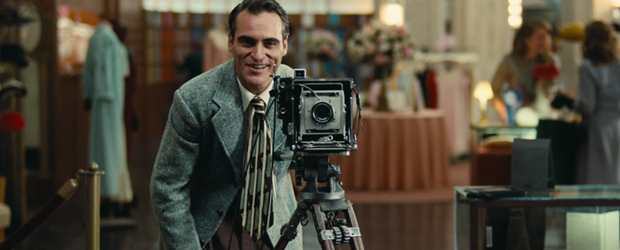 5) NYMPHOMANIAC (instr. Lars von Trier)
Lars von Trier er en drillesyg mand, der leger med sit publikum. Det er også tilfældet med hans seksuelle dobbeltdækker Nymphomaniac. En fire timer lang rejse gennem en kvindes seksuelle eskapader. Et fascinerende bæst af en film om ensomhed og afhængighed. Min anmeldelse.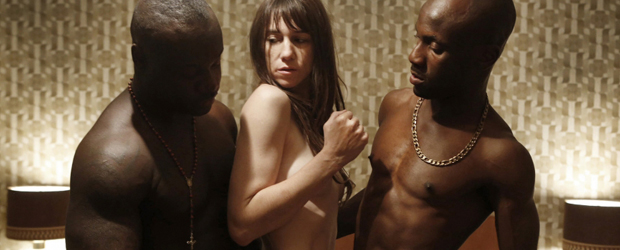 6) PACIFIC RIM (instr. Guillermo del Toro)
Medrivende, kulørt og spektakulær underholdning med gigantiske monstre i kamp med enorme menneskestyrede robotter. Et buldrende og berusende science fiction-kick, der slipper fantasien løs og strækker tyngdeloven til sit yderste. Min anmeldelse.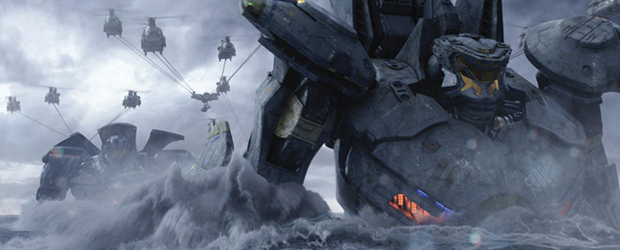 7) MUD (instr. Jeff Nichols)
I dette Mississippi-beskidte coming of age-drama støder to 14-årige knægte på den mystiske Mud, spillet med liv og død af Matthew McConaughey. Trekløverets umage venskab afføder et både rørende, ærligt og nærværende drama om barndom, kærlighed og venskab. Min anmeldelse.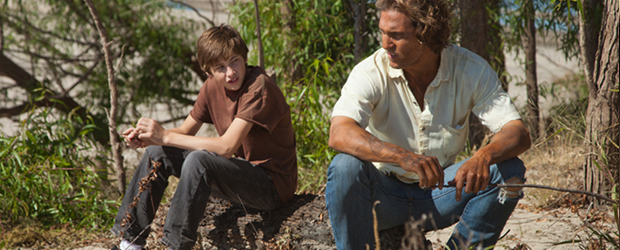 8) THE CONJURING (instr. James Wan)
Et særdeles olmt hauted house-gys om en familie, der flytter ind i et afsidesliggende hus, som gemmer på en dyster fortid. Det går dog alt for sent op for familien, og så står den ellers på den ene skræmmende scene efter den anden med lyde i mørket og eksplicit gru. Min anmeldelse.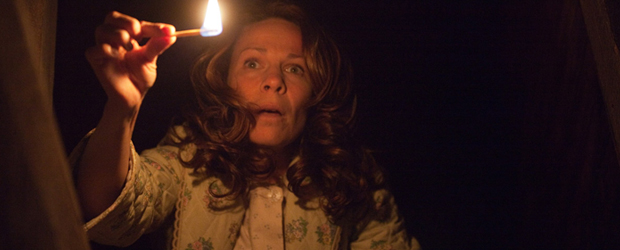 9) DJANGO UNCHAINED (instr. Quentin Tarantino)
Seksløbere, cowboyhatte og fjogede Ku Klux Klan-medlemmer anno 1858. Tarantino går all in på westerngenren med et voldeligt og vittigt ridt ud over prærien med dusørjægerne Jamie Foxx og Christoph Waltz, mens Leonardo DiCaprio støder til som slesk satan. Min anmeldelse.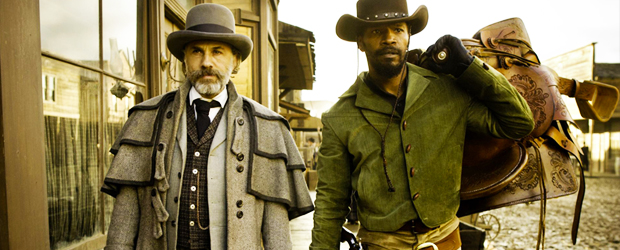 10) ELYSIUM (instr. Neill Blomkamp)
Der lukkes op for godteposen af flot fremtidslir og heftig action i denne dystopiske sci fi-basker. Her tegnes skellet mellem rig og fattig skarpt op, mens en desperat Matt Damon iført kropsforstærkende skelet forsøger at klare ærterne med rumpistoler og de bare næver. Min anmeldelse.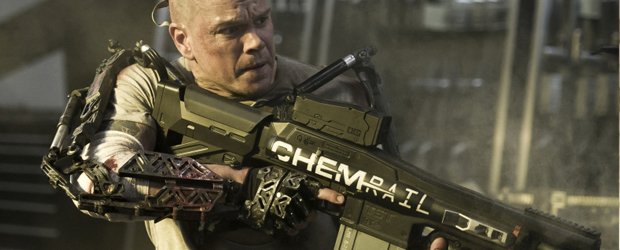 Disse film skulle du også have set i 2013
Jeg lister i år også en række andre film, ganske enkelt fordi, at 2013 bød på så mange gode filmoplevelser. Langt fra alle titler var dog tæt på at nå min top 10, men det er alle film, der har været med til at gøre 2013 til et skønt filmår. Så skulle du have misset nogle titler, kan du fint bruge denne gennemgang som en tjekliste. Klik på titlerne for mine anmeldelser.
Andre nævneværdige film fra 2013 – del 1
Nicolas Winding Refns helt meditative Only God Forgives var tæt på at nå min top 10 og Silver Linings Playbook var et morsomt og rørende drama om kærligheden og at turde give slip på fortiden. The Place Beyond the Pines tog sin fortælling ad uventede veje, mens man blev i godt humør af Frances Ha, og så sitrede kærligheden i Blue is the Warmest Color. Woody Allen serverede en depressiv Cate Blanchett i Blue Jasmine og Steven Spielberg tog tålmodig hånd om Lincoln i Lincoln.

Osama bin Laden blev jagtet i Zero Dark Thirty og livet spændte ben for Marion Cotillard i Smagen af rust og ben, mens mænd og kvinder blev sat drilsk i scene i Don Jon. Thrilleren Prisoners satte hævntørsten i gang, mens der blev slået hekse ihjel i Witch Hunters og This is the End gjorde Jordens undergang sjov. Ridley Scott var ond med The Counselor og Ben Stiller veloplagt i The Secret Life of Walter Mitty, mens der var smæk på eventyret i The Hobbit: The Desolation of Smaug.
Andre nævneværdige film fra 2013 – del 2
2013 bøde også på flere store blockbusters, hvor blandt andet Tom Cruise fløj rundt i fremtiden i den smukke Oblivion, mens der var rumræs i Star Trek – Into Darkness og Superman gik til stålet i Man of Steel. Tom Hanks var på pirat-røven med Captain Phillips og så var der lykkepiller på spil i Side Effects, mens Danmark fik sin egen superhelt med Antboy. Pixar leverede den forrygende prequel Monsters University og James Wan gøs med Insidious 2, mens Denzel Washington drak flyversjusser i Flight.

Hushpuppy var barnlig virkelighedsflugt og Ghibli-studiet leverede sød animation med Oppe på valmuebakken, mens der også var sød animation i Vilde Rolf. Anthony Hopkins gav liv til mesterinstruktøren Hitchcok i Hitchcock og eventyret fik vind i sejlene med Kon-Tiki. Tim Burton leverede veloplagt stop-motion med Frankenweenie og Ender's Game sendte publikum medrivende ud i verdensrummet.
Bredtfavnende filmoplevelser på CPH PIX 2013
Jeg nåede små 29 titler på dette års CPH PIX, der igen i år var en både bredtfavnende og spændende festival at gå i kødet på. Det bevidner nedenstående gennemgang af nogle af festivalens bedste filmoplevelser også om.
David Cronenbergs søn, Brandon Cronenberg, stod for den kropsmuterende Antiviral, mens der var forstadsgys med Citadel og indisk vanvid med Miss Lovely. Min personlige favorit, japanske Sion Sono, leverede rørende atomkatastrofe med The Land of Hope, Takeshi Kitano stod for det cool gangsterdrama Outrage Beyond og mesteren Terrence Malick var tilbage med den smukke To the Wonder.

Don Coscarelli syrede ud med John Dies at the End, mens den poetisk fabulerende Post Tenebras Lux fascinerede og Harmony Korine leverede bikinier og pistoler med Spring Breakers. Wrong var herligt absurd og Chan-wook Park imponerede med sin kølige Hollywood-debut, thrilleren Stoker, mens kazhakstanske Harmony Lessons forløste et brutalt drama.
Filippinske Brillante Mendoza har lavet fremragende brutale film, men Thy Womb var et afdæmpet og vedkommende drama, mens der var spansk melankoli og fortidsgys med Painless. Den både rørende og morsomme, filippinske Six Degrees of Separation from Lilia Cuntapay fortalte historien om den ældre skuespillerinde Cuntapays stjernedrømme, og så var der kræs for både lydfans og fans af 70'er-horror med den stemningsfulde Berberian Sound Studio.
Skræmmende gode filmoplevelser Blodig Weekend 2013
For andet år i træk blev der åbnet op for grusomhederne med den københavnske genrefilmsfestival Blodig Weekend, der løb fire dage med visninger primært i Cinemateket i Filmhuset, mens der i år også var en håndfuld visninger i CinemaxX.
Blandt de bedste oplevelser var det blodspruttende og veloplagte remake Evil Dead, et gensyn med min personlige favorit, italienske Dario Argentos fremragende thriller Cat O' Nine Tails fra 1971, mens antologigyset V/H/S 2 gav los med gys og splat. Børn gik i krig i I Declare War, mens The Battery stod for en stemningsfuld zombieapokalypse og den italienske thriller Forbidden Photos of a Lady Above Suspicion fra 1970 udfordrede underbevidstheden og virkeligheden.

Det amerikanske remake We Are What We Are leverede dystre familiehemmeligheder i en vellykket genfortolkning af den mexicanske original og den fjollede Sharknado var herligt dum og forglemmelig underholdning, mens der var VHS-nostalgi med dokumentaren Adjust Your Tracking samt medrivende action med den sydkoreanske skyskraber-katastrofefilm The Tower.

En række film, der skuffede i 2013
På samme måde som man kan blive positivt overrasket over en film, på samme måde skuffes man også gang på gang af film, der ikke indfrier forventningerne. Dem var der desværre også flere af i 2013. Gangster Squad så med sit forrygende cast ud til at være en sikker vinder, men viste sig at være en flad stiløvelse og så skuffede Juan Antonio Bayona med katastrofefuseren The Impossible, mens zombieromancen Warm Bodies forblev uinteressant.

Sam Raimi for vild med den kulørte Oz the Great and the Powerful, mens The Matrix-søskendeparret rodede rundt med Cloud Atlas og Tom Hooper efterlod mig følelseskold med Les Misérables. Michael Noer nåede aldrig vellykket i mål med Nordvest, mens Iron Man 3 blot larmede og The Great Gatsby forblev overflade. Jeg forsøger at opretholde troen på M. Night Shyamalan, men hans pinligt ringe After Earth skød atter håbet i sænk.
Gore Verbinski og Johnny Depp famlede rundt med The Lone Ranger og Sofia Coppola forløste ikke rigtigt potentialet i The Bling Ring. Brad Pitts zombiebasker World War Z var en tam affære, mens Spies & Glistrup var en fesen fest, komedien The Heat var komisk træthed i tomgang og desværre gik det ikke Michael Bay særligt godt med den pumpede Pain & Gain.
De forsømte film fra 2013
Selvom jeg gerne ville nå det hele, er der igen i år titler, jeg ikke har fået set. Det råder jeg bod på i 2014. Blandt titlerne, jeg ser frem til at få indhentet er The Sessions, The Way Way Back, Den store skønhed, Before Midnight, The Grandmaster, Rush, Riddick, Pitch Perfect, The Broken Circle Breakdown, Escape Plan, Mit Liv med Liberace og Prince Avalanche.
– Læs også mine top 10-lister for 2009, 2010, 2011 og 2012.
– Læs om alle mine filmoplevelser på CPH PIX 2013 HER.
– Læs om min gang på Blodig Weekend: DAG 1, DAG 2, DAG 3 og DAG 4.
– 'Synes godt om' Filmskribenten på Facebook HER.