Anmeldelser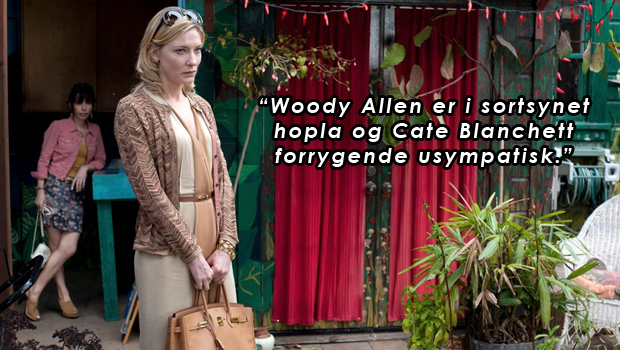 Published on august 7th, 2013 | by Bjarke Friis Kristensen
143
BLUE JASMINE: Forrygende usympatisk Cate Blanchett
Selvom Woody Allen har rundet de 77, har han ikke sat farten ned og leverer således stadig en film om året. Efter den liflige, men skuffende To Rome With Love er han tilbage i sortsynet hopla med den bidske og morsomme Blue Jasmine. Cate Blanchett brillerer her som det usympatiske nervevrag Jasmine, der må vinke farvel til et luksusliv i overhalingsbanen.
For da hendes mand anholdes for svindel i milliardklassen ryger ægteskabet og alle pengene ud af vinduet. Jasmine må flytte fra New York og ind hos sin søster i en beskeden lejlighed i San Fransisco. En omvæltning, der tager hårdt på den forvente Jasmine, som dulmer nerverne med martini og lykkepiller – men det har hun vist altid gjort. Så mens hun vaklende forsøger at komme på fode igen, må hun nu manøvrere rundt i et miljø, hun på ingen måde kan forlige sige med.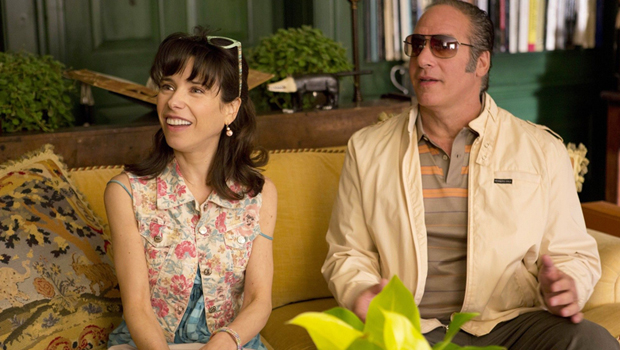 Nej, Jasmine har ikke mange sympatiske træk. Hun er arrogant, fordomsfuld og egoistisk. Men Blanchett gør Jasmine og hendes nedtur forrygende at følge. Hun giver den overfladiske overklassefrue fine nuancer og en sørgmodig skrøbelighed, der også vækker glimt af sympati – til trods for, at hun det meste af vejen er uforbederlig, kold og kalkuleleret. Blanchett bakkes desuden op af et medrivende cast.
Sally Hawkins leder an som den varme og ligefremme søster Ginger – Jasmines diametrale modsætning. Skellet mellem de to er måske lidt firkantet sat op, men dramaet og det umage forhold fungerer. Alec Baldwin er herlig som Jasmines åleglatte mand, som man filmen igennem møder gennem flashbacks, der desuden dynamisk stiller luksuslivet i kontrast til middelklassen og de forskellige livssyn.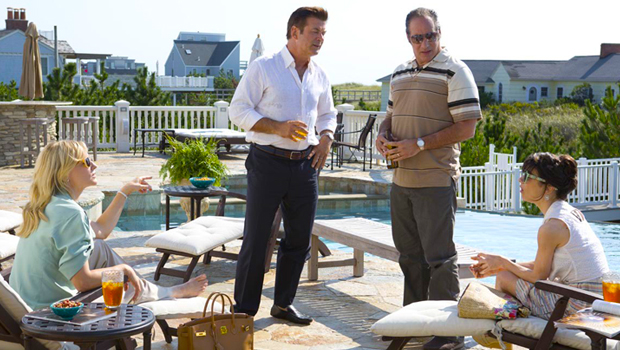 Andrew Dice Clay går rent ind som Gingers brovnte kæreste, der drømmer om et bedre liv, men aldrig kommer ud af stedet, mens Bobby Cannavale er en fryd som charmøren, der konstant er i offensiven med Jasmine. Ja, det sociale skel er til at få øje på – det gør dog ikke satiren over overklassens hule liv mindre bidsk. Men begge sider af klasseskellet spiddes vittigt og sorthumoristisk, uden de rå konsekvenser af den økonomiske krise mister dramatisk tyngde.
Plottet går måske lidt i selvsving, hvor de samme pointer om klasseskel og Jasmines virkelighedsfornægtelse gentages. Men castet og ikke mindst Blanchett fastholder en nerve og et nærvær, der overskygger gentagelserne. Der er desuden en sortsynet pointe i, at her ikke er en egentlig forløsning eller udvikling at spore hos hverken Jasmine eller Ginger. For lærer man overhovedet af sine fejl eller er man hjælpeløst fanget af sin arv, sociale rammer og dårlige vaner?
– Bliv ven med Filmskribenten på Facebook her.
Vurdering 4/6: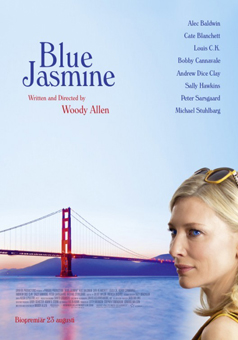 Originaltitel: Blue Jasmine, USA, 2013
Premiere: d. 8. august 2013
Instruktion: Woody Allen
Medvirkende: Cate Blanchett, Alec Baldwin, Sally Hawkins, Bobby Cannavale, Andrew Dice Clay, Louis C.K., Peter Sarsgaard, Michael Stuhlbarg m.fl.
Spilletid: 98 min.
Distributør: Scanbox Vision