INTERVIEW: Thrilleren 'Bad Times at The El Royale' udkommer nu på både dvd, Blu-ray og 4K her i landet den 14. marts. I den forbindelse bringer vi et interview med Cailee Spaeny fra filmen.
Would you say that Rose is a byproduct of the California culture of that era, in what way?
I think the cool part about the script is that each character is a chunk of that era. For example: music is a characteristic of that era and that's what Cynthia Erivo's character shows. Miles, the bellboy, he was in the vietnam war. So each character kind of represents a different aspect of that time.
You did a great job embodying the 60s/Manson-esque cult mentality, did you do any research or reading into that era to inform how you were going to play Rose?
Yes, I did lots of research. I think Chris Hemsworth's character doesn't really represent the Manson cult as he has different qualities. He plays a different version of that, but I did research all of the different cults among which there was the Manson's one. It's not a super happy thing to spend your time with, still, Drew sent me a list of documentaries that I saw: Children Of God, Jonestown… those kind of things. Almost every night I was researching cults, which is not that nice, but I got to learn a lot of things. I've started this movie thinking: "Why would anyone join a cult? How do you get your mind to that point?".
The saying 'not everything is as it seems' rings true for Rose and the audience is quickly proven wrong on their initial assumption of your character. What was it like to evolve in to the Rose we see in the final scenes?
I just tried to stay in the moment as the character. I tried not to get into my head too much, thinking what the audience is thinking. Some actors can do this but for me if I go to work I'm just thinking about what the character has in mind, I don't think: "Oh this is too much for the audience
Which scene was the biggest challenge to shoot?
The final killing. We wanted something slower than the other deaths. It doesn't happen as fast as most of the other killings, because that is one of the big final deaths. We've fallen in love with Miles and his character and we wanted that to be very brutal, I mean in the way I twist the knife across the stomach. It is very hard to watch even for me, still it got a little silly while filming because me and Lewis Pullman were just: "This is so crazy! What is this scene?."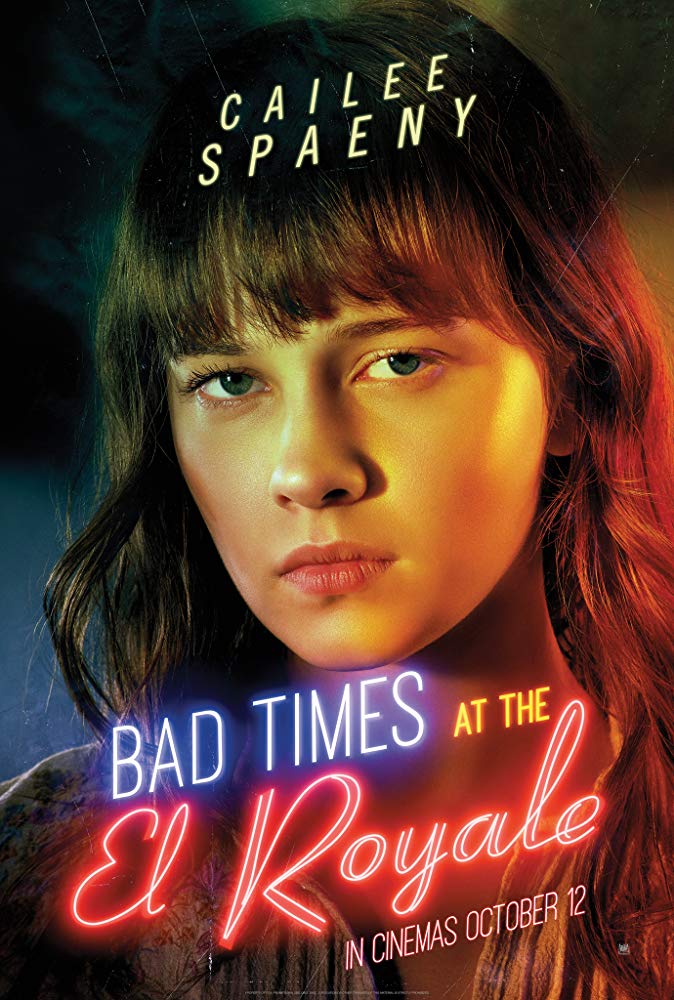 Was it always you on the chandelier or a double?
We did have doubles on set but it was me swinging on the chandelier, it was very cool. One covered from my bucket list.
Were there a memorable behind the scenes moment?
So many memorable moments! Because it is such an intense script, it's an ensemble cast and there aren't that many people in the movie (except for the 7 main characters), therefore we all got pretty close. There were so many great moments. A lot of times Jeff Bridges would have his panoramic camera on him and right before there the rolling call he would pop into the different rooms and just take pictures of us. That was so fun!
Do these moments help?
Yes for sure, I think it's just nice to know we're all there to help each other, we're all in to make a fun movie, we all had each others backs and knew how delicate for the actors the scenes were and how emotional they were. And so i think the cast, crew and Drew were all having each others back trying to make everyone's job easier.
The majority of your scenes were shot with Dakota Johnson and Chris Hemsworth. How was it working with them?
For Dakota, thankfully we had a bond offset so the bond was there also during the scenes, there wasn't too much of work, or acting or even pretending. We were sisters and I felt we already were when we started working, so that was nice.

Every actor learns something new with each movie they star in. What did you learn from this movie?
I just had such a lucky experience working with incredible actors, getting to see their work ethics, their different techniques… Jeff Bridges is such a legend! Getting to watch him and see how he worked was a blessing. Something i really like that he did, was that he never came on set like "Yeah yeah I got this, can we please roll? I've been doing this for years!". Every time we got on set he was always asking questions, there was never anything he already knew, he always wanted to learn more.
'Bad Times at The El Royale' udkommer på dvd, Blu-ray og 4K d. 14/3.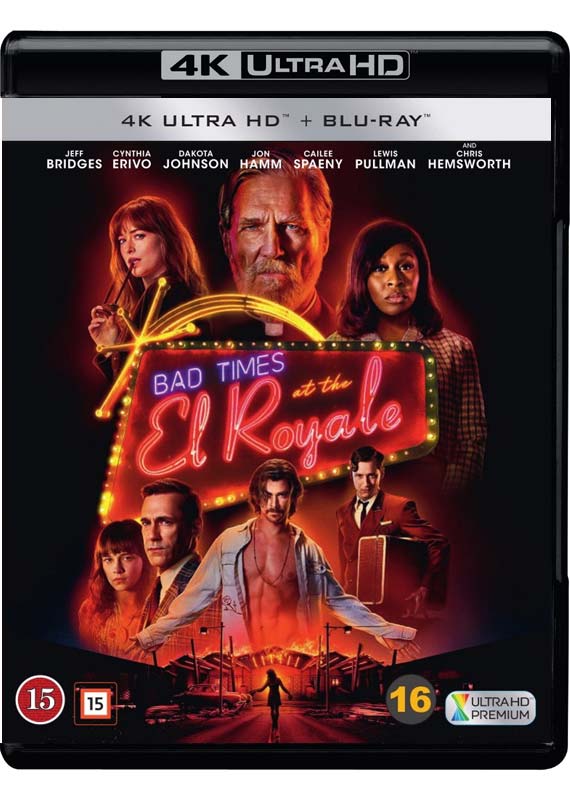 https://filmskribenten.dk/wp-content/uploads/2019/02/cailee-spaeny-thumb-01.jpg
720
1280
Bjarke Friis Kristensen
https://filmskribenten.dk/wp-content/uploads/2018/11/logo.png
Bjarke Friis Kristensen
2019-02-18 14:23:19
2019-02-18 14:23:20
Interview med Cailee Spaeny fra 'Bad Times at The El Royale'