7 fremragende film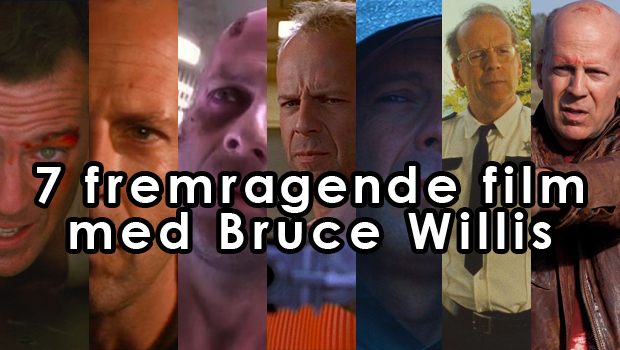 Published on februar 17th, 2013 | by Bjarke Friis Kristensen
98
7 fremragende film med Bruce Willis
I forbindelse, at John McClane har indtaget biograferne med A Good Day To Die Hard, anbefaler jeg 7 fremragende film med Bruce Willis. En pokkers charmerende actionstjerne, der er god til at sprænge ting i luften og se cool ud, mens han gør det. Du finder min anmeldelse af A Good Day To Die Hard her.
DIE HARD (instruktør: John McTiernan, 1988)
Det er en af de absolut bedste actionfilm nogensinde. Vittig, nervepirrende og leveringsdygtig i flere mindeværdige scener og one-liners, hvor blandt andet "yippee-ki yay motherfucker" stadig lyder sprødt, når Bruce Willis siger den udødelige replik. En film, der bestemt stadig holder. Hårdt. Død hårdt (get it).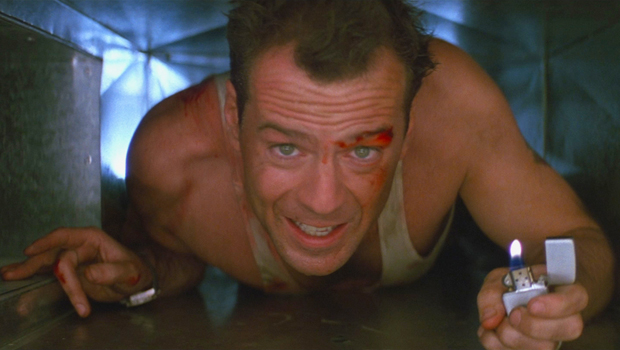 PULP FICTION (instruktør: Quentin Tarantino, 1994)
"Zed's dead baby, Zed's dead," lyder det køligt fra Bruce Willis, der har sat sig op på sin nye Harley Davidson-motorcykel med sin tøs bag på. Endnu en sikker one-liner i endnu en fremragende film. Han spiller her den aldrende bokser Butch, der har taget imod en røvfuld penge for en fikset kamp. Cool og med benene på nakken.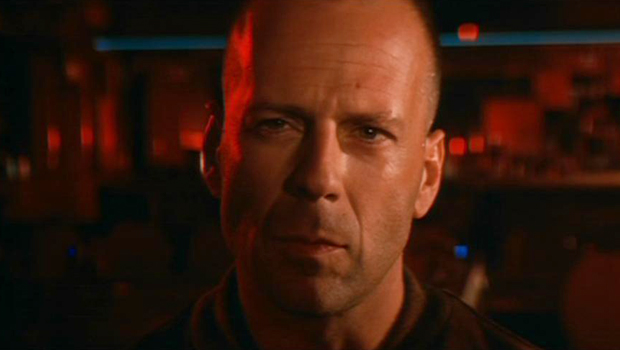 TWELVE MONKEYS (instruktør: Terry Gilliam, 1995)
Terry Gilliams dystopiske og post-apokalyptiske Twelve Monkeys er en både fascinerende og medrivende tidsrejsethriller. Bruce Willis bliver her sendt tilbage i tiden for at indsamle viden om en dødelig virus, der har lagt jorden øde. Men hvordan hænger fortid, nutid og fremtid egentlig sammen? Endnu et must-see.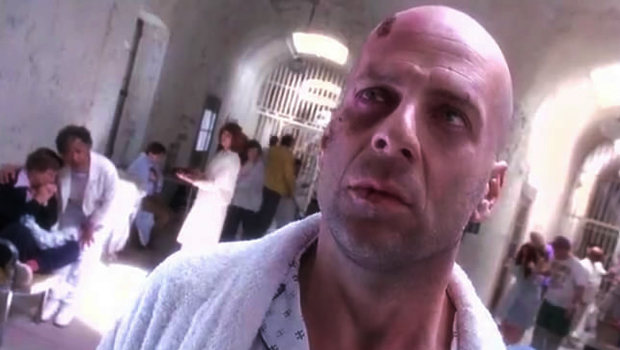 DET FENTE ELEMENT (instruktør: Luc Besson, 1997)
Luc Bessons sprudlende Det femte element er en kulørt omgang science fiction-underholdning med Bruce Willis i front samme med den smukke Milla Jovovich. Han spiller den rustikke taxachaufør, der ved et tilfælde bliver blandet ind i jagten på et magtfuldt våden, der skal holde ondskaben på afstand.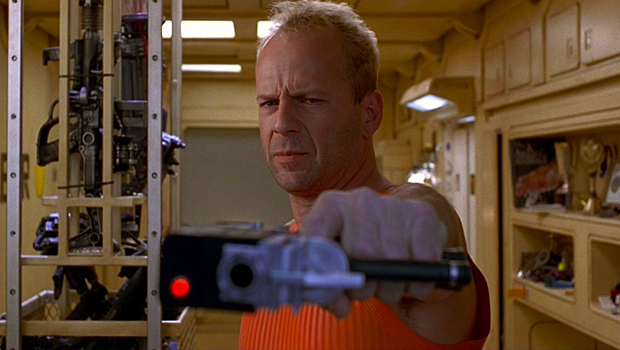 UNBREAKABLE (instruktør: M. Night Shyamalan, 2000)
Ja ja, M. Night Shyamalans spøgelsesgyser Den sjette sans er også en virkelig fremragende film, men jeg har altid haft et blødt punkt for Unbreakable. Bruce Willis leverer her en mere afdæmpet præstation i rollen som David Dunn – en ikke helt almindelig mand. En både spændende, overraskende og velfortalt thriller.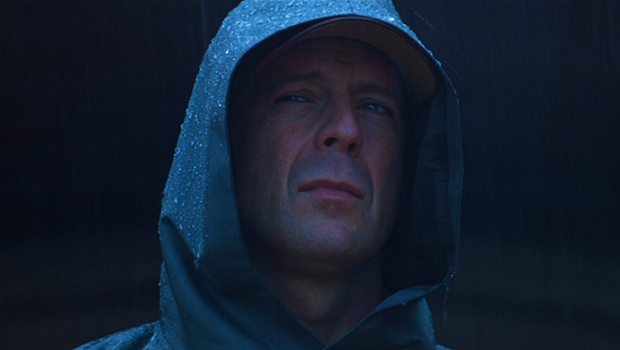 MOONRISE KINGDOM (instruktør: Wes Anderson, 2012 )
Wes Anderson tager os med tilbage til et naivt 1965 og ud på en vindskudt ø i det smukke New England.Bruce Willis spiller her en ensom betjent med hentehår. Ja, han er her langt fra automatvåben som den hårdtslående betjent McClane. Men det er en aldeles fin film, der viser Bruce Willis fra sin mere bløde side.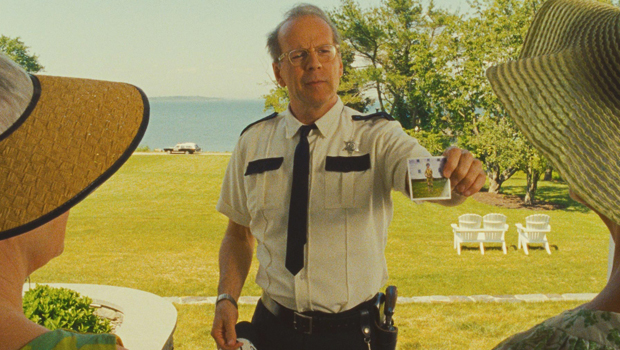 LOOPER (instruktør: Rian Johnson, 2012)
Det er unægteligt en fascinerende tanke at kunne rejse frem og tilbage i tiden, hvilket forløses både medrivende og intelligent i den intense tidsrejsethriller Looper. Bruce Willis spiller her en gut, der møder sit yngre jeg og må tage kampen op med mere eller mindre lyssky personer – og ja, sig selv. Fængslende og tankevækkende.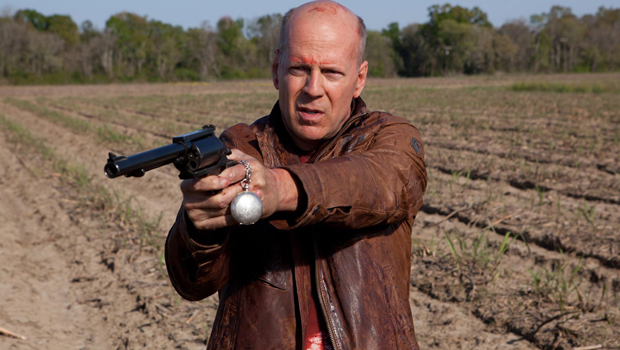 Se også:
– 7 fremragende film om zombier
– 7 fremragende film om lyssky kulter