Anmeldelser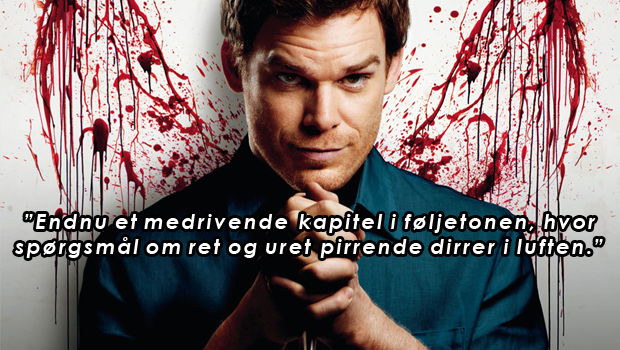 Published on januar 10th, 2013 | by Bjarke Friis Kristensen
131
DEXTER 6. SÆSON: religiøse mord er blodig god underholdning
Har du ikke set Dexter endnu? Så se at komme i gang, for det er på mange måder en fascinerende serie. Start dog lige med 1. sæson, hvis du stadig er grøn udi Dexter og hans morderiske gang i det solbeskinnede Miami. Men hvis du har slugt de første fem sæsoner, kan du roligt kaste dig over denne sjette sæson.
Her føjes måske ikke (nævneværdigt) meget nyt til universet og sæsonen er en smule ujævn. Ikke desto mindre er her bestemt tale om endnu en grundlæggende spændende fortælling om vores allesammens favorit seriemorder, Dexter Morgan. Han lever stadig sit farlige dobbeltliv som henholdsvis blodekspert hos Miamis kriminalpoliti, mens han i ly af mørket slår slyngler ihjel. Ja, en morder med et moralkodeks.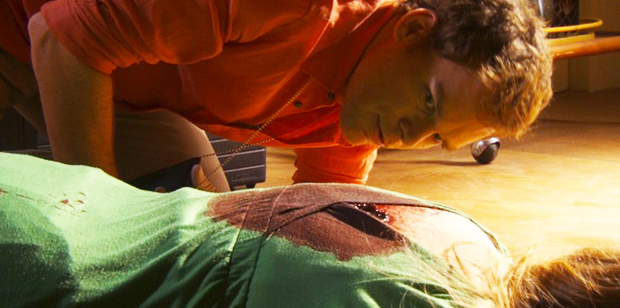 Der er igen mordere på fri fod i Miami – altså nogle af de rigtigt onde. Dexter er selvfølgelig på holdet, der skal opklare de religiøst funderede mord og konfronteres undervejs af eksistentielle spørgsmål om tro og skæbne, hvilket for alvor sætter hans indre dæmoner i spil. Han får her et nyt bekendtskab i en tidligere straffefange, der nu er præst. Han spilles fremragende af Mos Def, der selvom han har stor betydning for sæsonen og Dexters udvikling, desværre er for lidt med.
En vankæmmet Colin Hanks og den mere knudrede Edward James Olmos spiller de to mordere, der sætter Miami på den anden ende. Desværre er de ikke særligt interessante skurke. Deres religiøse fanatisme synes ikke rigtigt af få den klangbund af psykologisk forskruethed, deres onde gerninger ellers skriger af. De kommer groft sagt lidt til at fremstå som statister i deres eget morderiske spil. Der er dog saft nok i det øvrige persongalleri til at holde dramaet nærværende og intensiteten ved lige.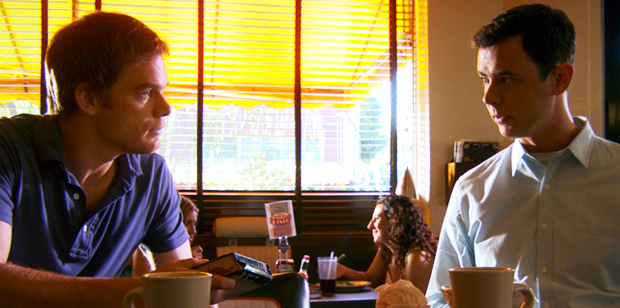 Der sker blandt andet nye og spændende forandringer i politikorpset, hvilket især berører Dexters søster og kollega, der igen spilles af den altid skønne og selvstændige Jennifer Carpenter. Hun krydser i denne omgang atter klinger med bossen María LaGuerta (Lauren Vélez) – og det er en fornøjelse af se de to toppes. I det hele taget er der spændt godt på med drama hele vejen rundt, mens plotdrejninger snor sig fængslende om karakterernes stridigheder.
Så selvom et par plottråde ikke foldes helt tilfredsstillende ud, balances både humor og det store karaktergalleri fint langt det mest af vejen. Her er altså tale om endnu et medrivende kapitel i føljetonen, der selvom ikke alle afsnit er lige stærke, har fremdrift nok til at holde sig kørende, mens spørgsmål om ret og uret pirrende dirrer i luften. Michael C. Hall holder stadig fornemt skansen i titelrollen – nu venter jeg blot atter en gang spændt på de kommende sæsoner.
Ekstramateriale, billede og lyd
Hvor sæsonen har sine ujævnheder, er der ikke en finger at sætte på Blu-ray-udgivelsens billedside. Den står hele vejen skarpt, med indtagende detaljegrad og en veldefineret farveskala. Lydsiden er ligeledes fremragende med velbalancerede niveauer, godt rum og fin klarhed i lydbilledet. En sand fornøjelse.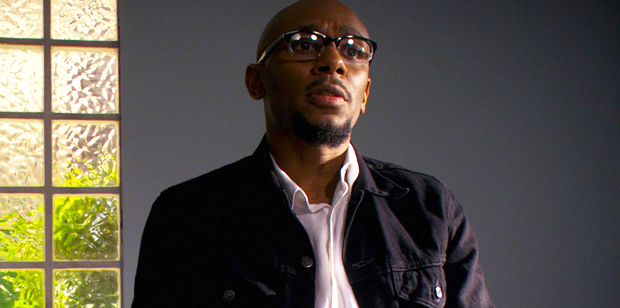 Ekstramaterialet er det svageste på udgivelsen, men er heller ikke helt til hundene – bare sådan lidt midt-i-mellem. Man får tre korte og ikke specielt dybdegående interviews med Michael C. Hall, Jennifer Carpenter og Colin Hanks (i alt ca. 13 min.). Herudover finder man luftige features krydret med rygklapperi af de involverede, hvor man bl.a. ser på castet og seriens tilblivelse (i alt ca. 11 min.).
Videre er der features, der giver indblik i virkelighedens politiarbejde samt seriens stunts og effekter (i alt ca. 15 min.). Slutteligt er der en quiz, hvor man ud fra et billede skal gætte afsnittet samt et galleri med de malerier, som de to mordere i serien maler. Her fortæller Dave Lebow – den rigtige kunstner – om værkerne. Ikke det mest interessante supplement til en fortsat fængslende serie.
Billede: 6/6 

| Lyd: 5/6

| Ekstramateriale: 3/6

Samlet vurdering: 4/6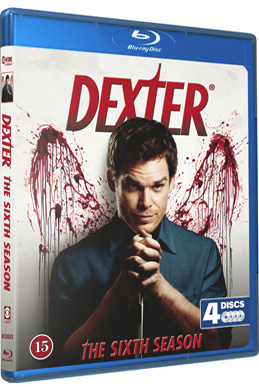 Originaltitel:
Dexter the Sixth Season
, USA, 2011
Instruktion:
John Dahl m.fl.
Medvirkende:
Michael C. Hall, Jennifer Carpenter, Mos Def, David Zayas, Desmond Harrington, C. S. Lee, Lauren Vélez, Colin Hanks, Edward James Olmos m.fl.
Spilletid:
10 timer 18 min.
Distributør:
Paramount Home Entertainment