Artikel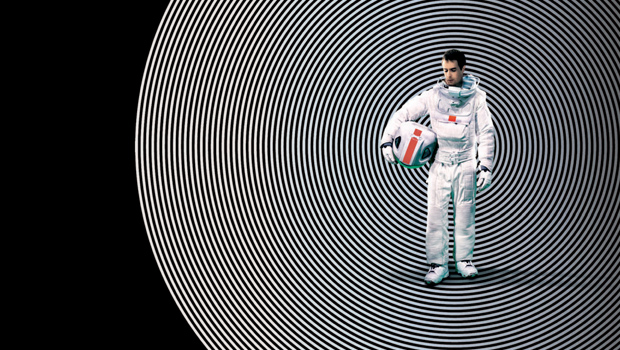 Published on december 29th, 2009 | by Bjarke Friis Kristensen
260
Top 10 – de bedste film fra 2009
Så er det blevet tid til at kaste et blik tilbage på filmåret 2009. Jeg har i den forbindelse lavet en top 10 over mine bedste filmoplevelser fra året, der nu er gået. Listen indeholder kun film, som har haft dansk biografpremiere eller er blevet vist på en af de danske filmfestivaler i 2009. Anyways – here we go.
1. Moon (Duncan Jones)
Det er virkelig en skam at Duncan Jones fremragende spillefilmsdebut Moon ikke fik en bred dansk distribution. For det er både smuk, stemningsfuld og tankevækkende science fiction, hvor Sam Rockwell imponerer i den altoverskyggende hovedrolle. Jeg var heldig at fange filmen på filmfestivalen CPH:PIX.
2. District 9 (Neill Blomkamp)
Et af årets helt store og positive filmoplevelser kom fra spillefilmsdebutanten Neil Bodenkamp. District 9 er ganske enkelt fantastisk fra start til slut og beviser at karakterdrevet science fiction ikke behøver gå på kompromis med hverken visuel idérigdom, bombastisk action eller svimlende special effects.
3. Antichrist (Lars von Trier)
Lars von Triers Antichrist er på en gang poetisk, perverteret og smuk filmkunst. Et angstfyldt og ondt mareridt, der forfører og frastøder i et og samme åndedrag. Kompromisløs, elegant, voldsom og med pragtpræstationer af Charlotte Gainsbourg og Willem Dafoe. En forrygende filmoplevelse. Elsk eller had den, men lov mig at se den!
4. Star Trek (J.J. Abrams)
Et fænomenalt og medrivende rumeventyr. Et særdeles vellykket reboot af den populære Star Trek-franchise med fuld tryk på kedlerne. Man ryger både frem og tilbage i tid og møder glubske monstre uden at filmen glemmer sine karakterer. Ubetinget underholdende.
5. Inglourious Basterds (Quentin Tarantino)
Skamløst underholdende krigsfilm a la Tarantino, som igen leverer velsmurte replikker og medrivende billeder. Og til trods for et stort persongalleri, var det Christoph Waltz, der med sit portræt af den ordekvilibristiske SS officer Hans Landa brændte mest igennem. Fantastisk
6. Watchmen (Zack Snyder)
En ikke alene overrumplende visuel oplevelse, men også en fortællermæssig dyb og eftertænksom film om småting som mennesket, verden, livet og døden. Og selvom filmen ikke matcher sit forlægs historiemæssige detaljerigdom, så leveres den ambitiøse historie troværdigt og medrivende.
7. The Wrestler (Darren Aronofsky)
En nedslidt wrestler, der forsøger at finde tilbage til livet og kærligheden kan lyde en kende corny. Det er bestemt ikke tilfældet. The Wrestler er ganske enkelt et usentimentalt og ægte stykke drama, som forhåbentlig lader Mickey Rourke forblive i rampelyset mange år endnu.
8. Synecdoche, New York (Charlie Kaufman)
Charlie Kaufmans instruktørdebut er et krøllet, forførende og medrivende drama. Her vendes eksistentielle temaer som livet, ensomheden, kærligheden og døden med en formidabel Philip Seymour Hoffman i hovedrollen. Et originalt og karakterdrevet drama, som hele vejen forløses med nærvær.
9. Zombieland (Ruben Fleischer)
Hvad er en top 10 liste værd uden zombier. Anyways, for selvom Zombieland langt fra er perfekt zombieunderholdning, så er det bestemt veloplagt zombiesmadder med rappe replikker, medrivende kills og en Woody Harrelson i zombiedræbende topform.
10. Observe and Report (Jody Hill)
Der skal også været plads til en komedie på listen, men det er nu heller ikke noget problem, når man kan hive en både grotesk og særdeles sorthumoristisk en af slagsen op af hatten. Amoralsk, over grænsen og overraskende voldelig. En sand fornøjelse.
Det er aldrig nemt at lave sådanne lister. Der vil altid være film, som også fortjener en plads. Jeg tillader mig derfor at nævne et par stykker uden for den forgyldte top 10. Jeg var bl.a. slemt underholdt af Sam Raimis tilbagevenden til gyset med Drag Me To Hell og så var det også en udsøgt fornøjelse at se den ultrasplattede Tokyo Gore Police blandt marmorstatuer på Glyptoteket under CPH:PIX. Paranormal Activity var også en herlig hårrejsende overraskelse, mens Coraline var en i særdeleshed forførende og eventyrlige film – og senest tryllebandt Terry Gilliam mig med The Imaginarium of Doctor Parnassus.
Men ligesom der er film, der ikke kom med på listen, er der også film, jeg af uransagelige årsager ikke fik set i løbet af året. Det gælder bl.a. Pixars UP, Coen-brødrenes A Serious Man, Sam Mendes Revolutionary Road, The Hurt Locker og Waltz with Bashir. Dem glæder jeg mig til, at få set i hjemmebiografen i det kommende år.