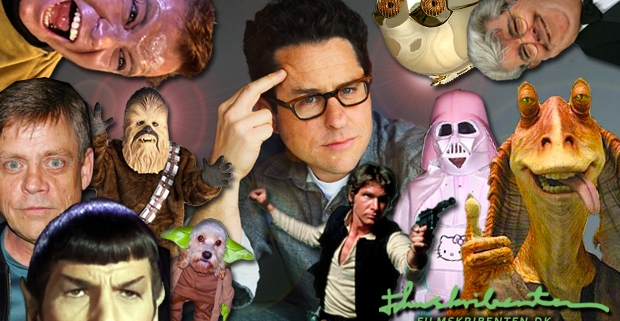 Det bliver J.J. Abrams, der instruerer den kommende  Star Wars Episode VII – i hvert fald ifølge The Wrap. Der er dog endnu ikke kommet en melding fra hverken LucasFilm eller Disney – og The Hollywood Reporter er også en smule forbeholdne. Men nyheden har allerede spredt sig til diverse sites, og det lyder da også sandsynligt, da Abrams bl.a. har talt om, at være blevet tilbudt jobbet. Så vær beredt på lens flare og lyssværd…!
J.J. Abrams er som bekendt manden bag det vellykkede reboot af Star Trek, hvor hans fortsættelse, Star Trek Into Darkness lander senere på året. Hvorvidt valget af ham vil forsone striden mellem Star Wars– og Star Trek-lejrene, eller få den til at blusse op, må vi vente med at se (men lad os nu lige få en officiel udmelding.)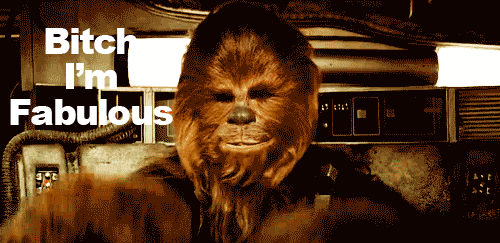 Abrams er umiddelbart et 'sikkert' valg, da han med Star Trek har vist, at han kan håndtere en stor science fiction-film uden at miste karaktererne af syne. Jeg havde dog gerne set et mere modigt valg – eksempelvis Kick-Ass-instruktøren Matthew Vaughn, Moon-instruktøren Duncan Jones eller den mere erfarne Guillermo del Toro.
Star Wars Episode VII er sat til at ramme verden i 2015 som del af en ny trilogi. Det er Michael Arndt, der skriver filmen – han står også bag manuskripterne til bl.a. Little Miss Sunshine, Toy Story 3, Modig og Oblivion – den kommende science fiction-film med Tom Cruise samt fortsættelsen The Hunger Games: Catching Fire.
Se andet med Star Wars:
– Darth Schwarzenegger
– Star Wars i charmerende stop motion
– Min anmeldelse af 'Star Wars: The Complete Saga'
– Den originale 'Star Wars'-trilogi som smukt malede kort
[tabgroup][tab title="UPDATE"]Så er det officielt, at J.J. Abrams instruerer den kommende Star Wars Episode VII – her er pressemeddelelsen:
J.J. Abrams to Direct Star Wars: Episode VII
J.J. Abrams will direct Star Wars: Episode VII, the first of a new series of Star Wars films to come from Lucasfilm under the leadership of Kathleen Kennedy. Abrams will be directing and Academy Award-winning writer Michael Arndt will write the screenplay.
"It's very exciting to have J.J. aboard leading the charge as we set off to make a new Star Wars movie," said Kennedy. "J.J. is the perfect director to helm this. Beyond having such great instincts as a filmmaker, he has an intuitive understanding of this franchise. He understands the essence of the Star Wars experience, and will bring that talent to create an unforgettable motion picture."
George Lucas went on to say "I've consistently been impressed with J.J. as a filmmaker and storyteller.  He's an ideal choice to direct the new Star Wars film and the legacy couldn't be in better hands."
"To be a part of the next chapter of the Star Wars saga, to collaborate with Kathy Kennedy and this remarkable group of people, is an absolute honor," J.J. Abrams said. "I may be even more grateful to George Lucas now than I was as a kid."
J.J., his longtime producing partner Bryan Burk, and Bad Robot are on board to produce along with Kathleen Kennedy under the Disney | Lucasfilm banner.
Also consulting on the project are Lawrence Kasdan and Simon Kinberg.  Kasdan has a long history with Lucasfilm, as screenwriter on The Empire Strikes Back, Raiders of the Lost Ark and Return of the Jedi. Kinberg was writer on Sherlock Holmes and Mr. and Mrs. Smith.
Abrams and his production company Bad Robot have a proven track record of blockbuster movies that feature complex action, heartfelt drama, iconic heroes and fantastic production values with such credits as Star Trek, Super 8, Mission: Impossible Ghost Protocol, and this year's Star Trek Into Darkness. Abrams has worked with Lucasfilm's preeminent postproduction facilities, Industrial Light & Magic and Skywalker Sound, on all of the feature films he has directed, beginning with Mission: Impossible III. He also created or co-created such acclaimed television series as Felicity, Alias, Lost and Fringe.
[/tab][/tabgroup]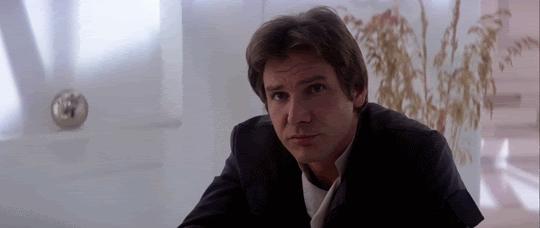 https://filmskribenten.dk/wp-content/uploads/2013/01/j.j.-abrams-star-wars-star-trek.jpg
350
620
Bjarke Friis Kristensen
https://filmskribenten.dk/wp-content/uploads/2018/11/logo.png
Bjarke Friis Kristensen
2013-01-25 06:58:07
2013-01-26 07:34:10
UPDATE: J.J. Abrams instruerer den næste 'Star Wars'-film