Interview: I forbindelse med udgivelsen af 'Fantastic Beasts: The Crimes of Grindelwald' bringer Filmskribenten.dk hermed et interview med den danske skuespiller David Sakurai, der spiller med i og overfor Johnny Depp den 'Fantastic Beasts: The Crimes of Grindelwald'.

'Fantastic Beasts: The Crimes of Grindelwald' udkommer på dvd, Blu-ray og 4K Ultra HD den 1. april.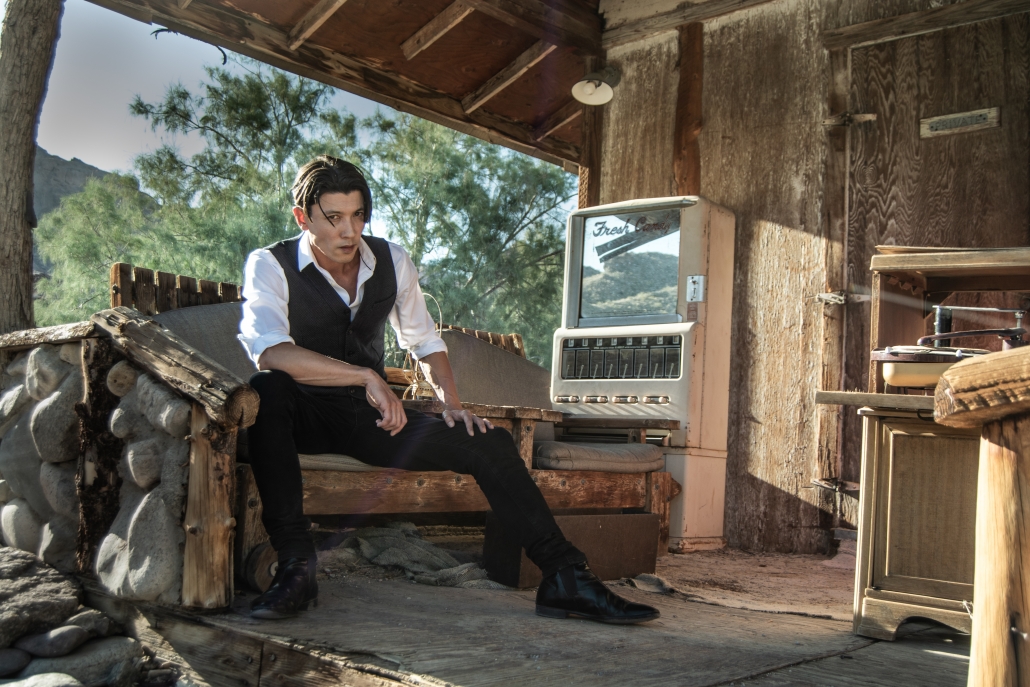 Interviewer: Fantastisk at møde dig. Det er en ære.
David: I lige måde!
Interviewer: Du har jo en imponerende filmografi bag dig. Både dansk og international. Marvels 'Iron Fist', senere Paul W. Andersons 'Origin' og naturligvis 'Fantastic Beasts: The Crimes of Grindelwald', fortsættelsen af 'Fantastic Beasts and Where to Find Them'.
Fantastic Beasts-serien er en del af J.K. Rowlings Harry Potter-univers.
Hvilke følelser beskriver bedst oplevelsen af at blive tilbudt en rolle i en stor franchise som denne?
David: Magisk.. Jeg har altid været dybt betaget af fantasy-genren. Den kan jo noget helt specielt med at for en stund få os væk fra den travle hverdag, transportere os dybt ind i fantasiens univers og samtidig fortælle relevante og rørende menneskelige historier.. En af mine store biograf minder som dreng var at se 'Den Uendelige Historie'. Den gjorde et kæmpe indtryk på mig og er stadig en af mine favoritter. JK Rowlings' Wizarding World univers er vel sammen med Star Wars nu en af de største franchises i filmhistorien.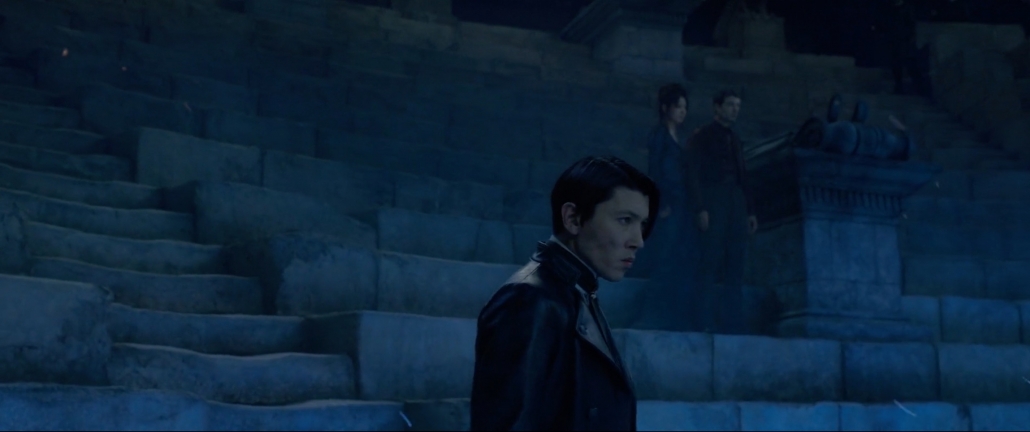 Interviewer: Interessant. 'Fantastic Beasts: The Crimes of Grindelwald' er jo spækket med kendte stjerner. Eddie Redmayne, Jude Law og naturligvis din master: Johnny Depp alias Gellert Grindelwald.
Du havde vel flest professionelle oplevelser med Johnny på sættet?
David: Ja, jeg var primært sammen med Johnny og mine "Acolytes". Johnny var super cool, generøs og meget behagelig at arbejde med!
Interviewer: Hvordan var det at møde ham? Havde du noget forhold til ham før optagelserne begyndte?
David: Jeg har altid været dybt fascineret af Johnnys arbejde. Mange af mine yndlingsfilm er med ham.. 'Donnie Brasco', 'Fear and Loathing in Las Vegas', 'Ed Wood'. Jeg kan blive ved. På mit teenageværelse i Danmark havde jeg Bruce Lee på en side og Johnny Depp som Edward Saksehånd på den anden side. Jeg har hørt det der med at man ikke skal møde sine idoler.. Det kan jeg så IKKE stå ved.. Johnny var så inspirerende at arbejde samme med og jeg havde en fantastisk tid i hans selskab.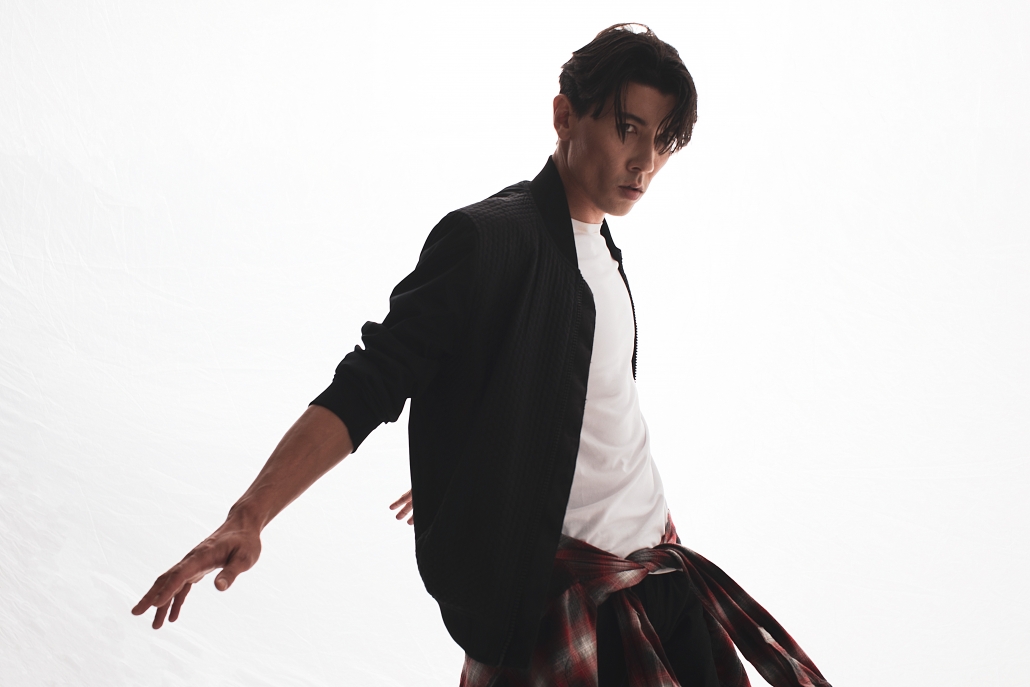 Interviewer: Hvilke andre kendte personligheder mødte du under optagelserne til 'Fantastic Beasts: The Crimes of Grindelwald'?
David: Jeg var jo primært sammen med Grindelwald holdet. Men vi sås jo alle for det meste hinanden på settet.. Eddie Redmayne var rigtig sød og kom på min første optagedag over i make-up traileren og bød mig velkommen. Han sætter en god på tone på settet og er jo en fantastisk hovedrolle til den her franchise.
Interviewer: Imponerende! Du spiller jo Krall i filmen. Når man træder ind på sættet i fuld udklædning og med de andre karaktere, samt alle de originale objekter og ting – glider man ikke helt automatisk ind i det magiske univers og den spændende atmosfære?
David: Jo absolut! Det var helt fantastisk at komme over i Colleen Atwood's kostume afdeling. Alle detaljer var tænkt så godt igennem. De mindste detaljer var der af en grund og det hjalp mig virkelig til at føre mig ind i universet. Ligeledes med Stuart Craigs' set-design.. Det magiske univers eksisterer virkelig foran en.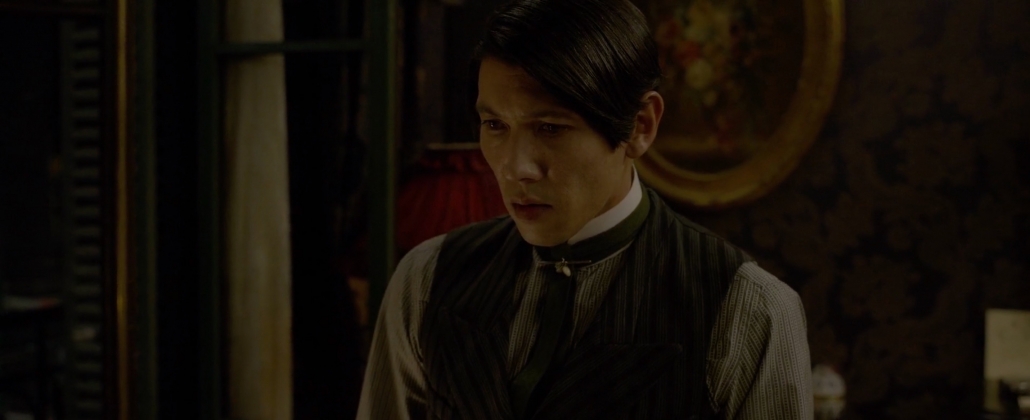 Interviewer: Det er fascinerende. Bliver nødt til at spørge dig i den sammenhæng; er det svært at spille med objekter og scener der ikke er der, når man laver skuespillet med grøn skærm. Objekterne og scenerne bliver jo tilført senere via CGI (computer-generated imagery)?
David: Vores instruktør David Yates er simpelthen så god til at guide en igennem den process så det var egentlig ikke så svært. Nu er der heldigvis også en masse film i dette univers at referere til, så man har en ide om hvordan det kommer til at se ud.
Interviewer: Var J.K. Rowling til stede under optagelserne? Havde du chance for at tale med hende?
David: Ja jeg fik snakket med J.K. Hun er dybt inspirerende og jeg føler virkelig en stor ære i at være en del af hendes univers. Hun har jo skrevet manus til denne film, så det var som spiller betryggende at vide at alt vores information kom direkte fra den originale kilde. Hun kom også en del under optagelserne og var ofte i dialog med David Yates.
Interviewer: David, tusinde tak for din tid og for at lade os interview dig. Alt held og lykke med dine nye projekter!
David: Det var en fornøjelse! Mange Tak!
'Fantastic Beasts: The Crimes of Grindelwald' udkommer på dvd, Blu-ray og 4K Ultra HD den 1. april.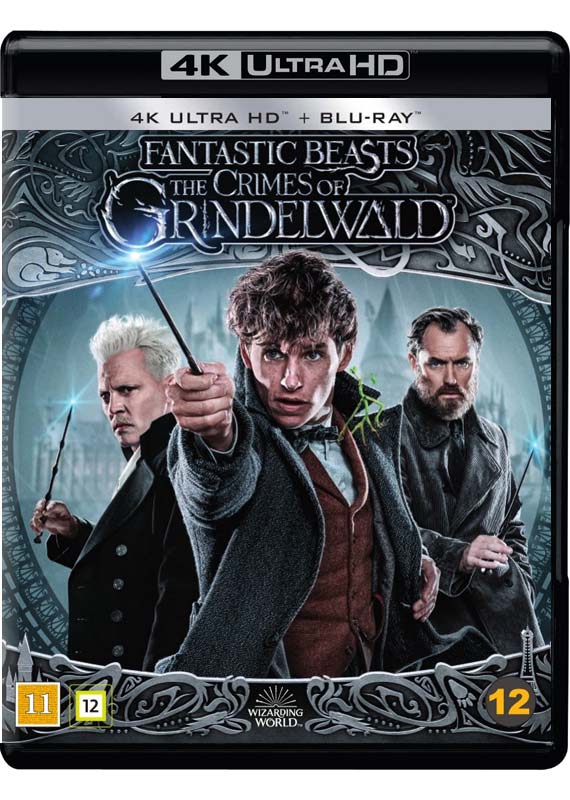 http://filmskribenten.dk/wp-content/uploads/2019/03/sakurai-og-johnny-depp.jpg
525
1269
Bjarke Friis Kristensen
http://filmskribenten.dk/wp-content/uploads/2018/11/logo.png
Bjarke Friis Kristensen
2019-03-11 14:28:26
2019-03-25 14:37:57
Interview med danske David Sakurai fra 'Fantastic Beasts: The Crimes of Grindelwald'