Anmeldelser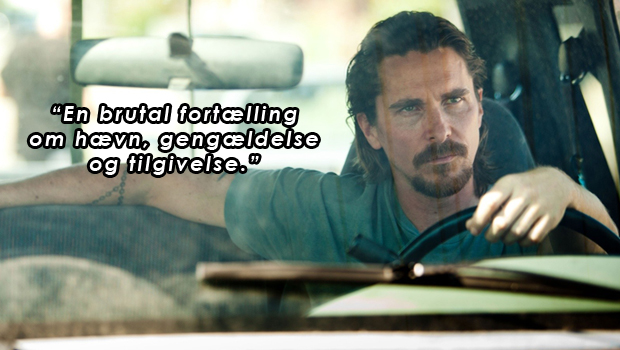 Published on marts 13th, 2014 | by Bjarke Friis Kristensen
37
OUT OF THE FURNACE: Christian Bale kæmper sig gennem et råt liv af forkerte beslutninger
Biografanmeldelse: Det der liv, vi alle slæber formålsløst rundt på, kan som bekendt være svært at leve. Det er det i hvert fald for Christian Bale i det formørkede drama Out of the Furnace. Her spiller han Russell Blaze, der kæmper sig gennem livet med sit arbejde på det lokale stålværk i hjembyen Braddock i Pennsylvania. Et hårdt liv uden mange lyspunkter – og det lysner ikke just forude.
For da han efter endt fængselsdom for spritkørsel kommer ud i friheden igen, er alt forandret – til det værre. Hans far er død, kæresten skredet og hans lillebror har lagt sig ud med en brutal bookmaker. I denne misere af rå virkelighed og forkerte beslutninger må Russel forsøge at holde sammen på sig selv og sin familie.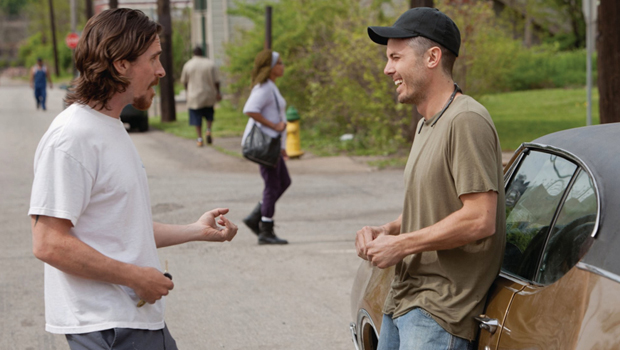 Et brutalt og opslugende drama om hvad der er rigtig og forkert – en fortælling om hævn, gengældelse og tilgivelse. Christian Bale leder an med en indtagende naturlighed som den godmodige og retfærdighedssøgende Russell, der på trods af den megen modgang forsøger at klamre sig til det gode i livet.
Casey Affleck spiller hans lillebror, der ikke har samme overskud og tro på fremtiden, men er traumatiseret efter udstationeringer i Irak og nu ikke giver en fuck for sig selv. Woody Harrelson støder til som en voldelig og psykopatisk bookmaker, der ikke tænker sig en ekstra gang om, før han deler øretæver ud. Et sprængfarligt trekløver, der er dømt til en skæbnesvanger kollision.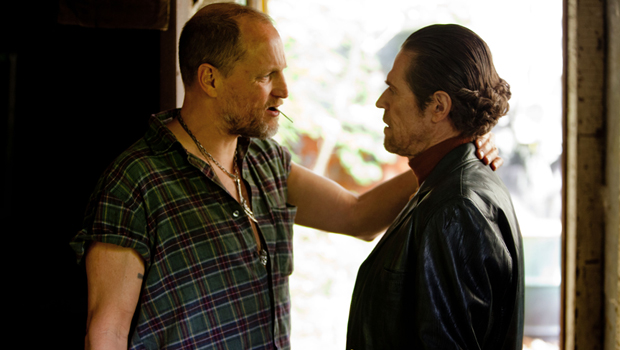 Forslåede, ødelagte og hårdtprøvede skæbner i en trøstesløs virkelighed. Nej, det lyder ikke just indbydende, men det er det. For karaktererne får engagerende liv af castet, der også lader menneskeligheden øjnes bag mørket. I mindre roller finder man desuden fine præstationer af Zoë Saldana som Russells eks-kæreste, Forest Whitaker som lokal betjent og Willem Dafoe er en lusket forretningsmand.
Men selvom det både er et fermt drejet karakterdrama, en spændende historie og et opslugende miljø, er filmen til tider også en anelse ujævn i sin fortælling. Her afløser et par plotmæssigt lette løsninger momentant det ellers troværdige drama. Det er dog mindre fodfejl i en film, der fastholder en fængslende tung tone af mismod og med sine dragende karakterer konstant befinder dig i pirrende gråzoner.
– Besøg Filmskribenten på Facebook HER. 

Vurdering 4/6: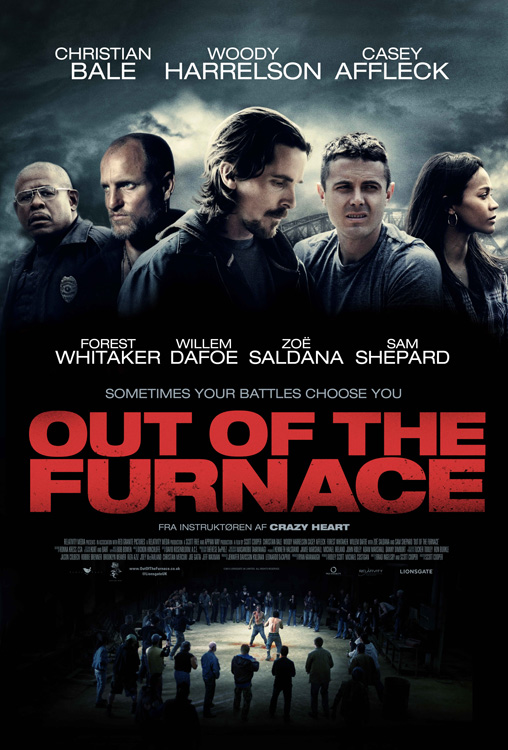 Originaltitel:
Out of the Furnace
, USA, 2014
Premiere:
d. 13. marts 2014
Instruktion:
Scott Cooper

Medvirkende:
Christian Bale, Casey Affleck, Woody Harrelson, Zoe Saldana, Forest Whitaker, Willem Dafoe, Sam Shepard m.fl.
Spilletid:
116 min
Distributør:
UIP