Anmeldelser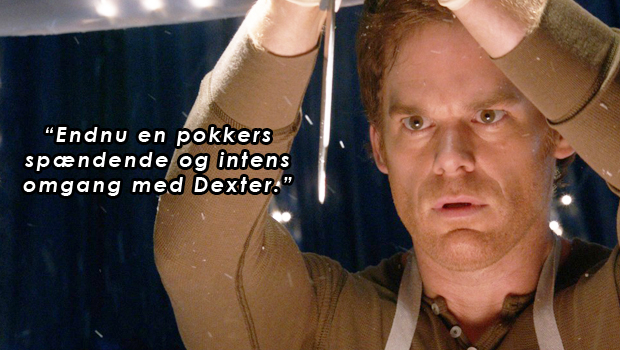 Published on februar 5th, 2014 | by Bjarke Friis Kristensen
137
DEXTER 7. SÆSON: Intens, blodig og fremragende seriemorderserie
Blu-ray-anmeldelse: Dexter er en af mine favoritserier – og det er uden tvivl også en af dine. Hvis det ikke er tilfældet, er eneste forklaring, at du endnu ikke har stiftet bekendtskab med seriemorderen Dexter Morgan. Syvende sæson er nu udsendt her i landet og byder på 12 forrygende afsnit. Her når spændingen nye højder, hvor mord, ukrainske gangstere og farlig kærlighed sætter adrenalinen i gang.
Dexter, en altid velspillende Michael C. Hall, lever fortsat sit farlige dobbeltliv i det solbeskinnede Miami. Blodekspert hos Miamis kriminalpoliti og morder i sin fritid. Han slår dog som bekendt kun mordere, voldtægtsmænd og den slags slyngler ihjel. Ja, en seriemorder med et moralkodeks. Igen udfordres dette kodeks, mens grænsen mellem rigtigt og forkert vakler. Du ved, tematikker som hævn og tilgivelse.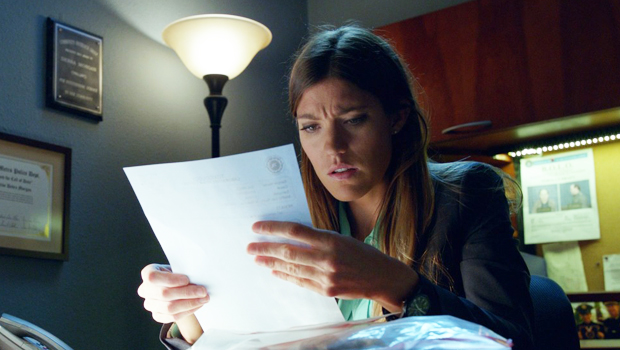 I denne sæson kommer Dexter i clinch med den østeuropæiske gangster Issac Sirko, en velklædt Ray Stevenson med affekteret diktion. Deres fejde er dog langt fra Dexters eneste problem. For som altid er hans morderiske alterego ved at blive afsløret, mens også en hemmelighedsfuld kvinde i hans liv skaber usikkerhed. Sæsonens dramatiske epicenter er dog mellem Dexter og hans søster Debra Morgan.
Hun er som bekendt også Dexters chef i kraft af sin titel som kriminalkommissær, og spilles som altid af den skønne og selvstændige Jennifer Carpenter. Spændingerne mellem de to når her nye højder, hvor særligt den altid regelrette Debras syn på rigtigt og forkert udfordres. Deres komplekse forhold er hele vejen medrivende at følge og er med til at løfte denne i forvejen fremragende sæson.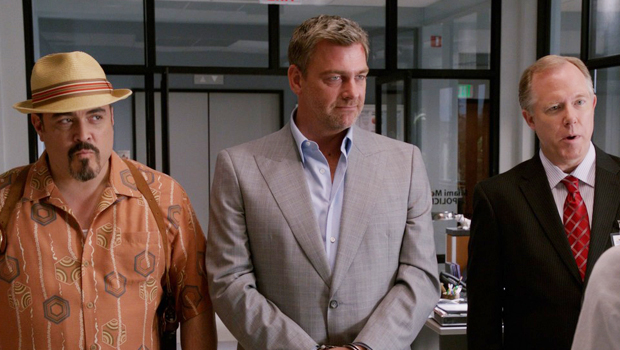 For Dexter er en grundlæggende interessant karakter at følge, ikke mindst fordi han hele tiden udvikler sig – ofte på overraskende vis. Det gør han også i denne sæson, hvor nye lag i hans komplekse person kommer for dagens lys. Hans handlinger har konsekvenser, hvilket gør sig gældende for alle medvirkende. Man føler derfor, at der oprigtigt er noget på spil, hvilket afføder det ene intense afsnit efter det andet.
Jeg kan med andre ord ikke andet end at anbefale denne 7. sæson, hvor det farverige cast fornemt balanceres med de mange plottråde, der udfordrer spørgsmålet om godt og ondt. Her er ganske enkelt tale om pokkers spændende og intens krimiunderholdning med engagerende karakterer, der bestemt ikke er uden en portion sort humor. Ja, kan du så komme i gang med Dexter.
Serien – Dexter 7. sæson, 5/6: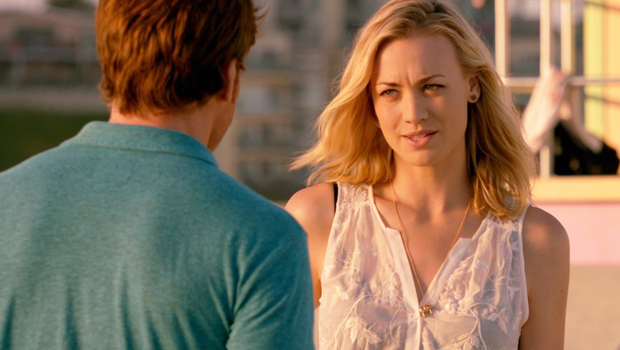 Ekstramateriale, billede og lyd:
Denne sæson gør sig virkelig godt på Blu-ray. Samtlige afsnit står med flotte, klare farver og stor detalje, mens også de mørke scener håndteres overbevisende og veldefineret. Lydsporet spiller ligeledes godt, hvor dialogen går klart igennem og balanceres fornemt med det øvrige lydlandskab. Ekstramateriale er desværre ikke vildt interessant.
Man får fire korte og overfladiske featuretter, der ser på episode et (3 min.) og to (3 min.) samt en blodig special effect (2 min.) og Matt Geralds rolle som seriemorder (6 min.). Videre diskuterer manusforfattererne sæsonen i syv korte indslag, blandt andet Dexters udvikling og skriveprocessen (i alt 17 min.), mens Jennifer Carpenter har lagt et ok kommentarspor på fire korte scener (i alt 17 min.). Et lidt tamt ekstramateriale til en fremragende sæson.
Ekstramateriale 2/6 

| Billede 5/6

| Lyd 5/6

– 'Synes godt om' Filmskribenten på Facebook HER. 

Samlet vurdering af Blu-ray-udgivelsen 4/6: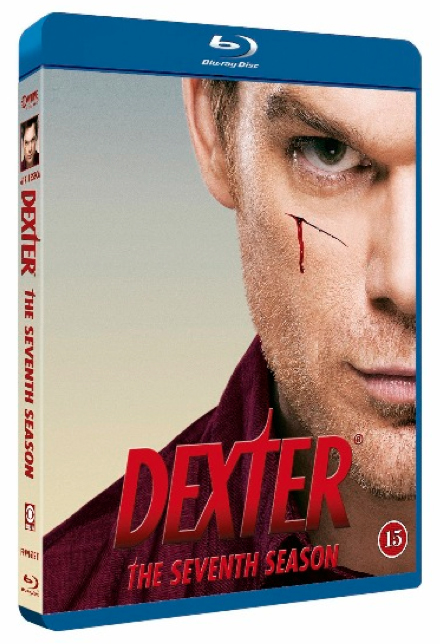 Originaltitel:
Dexter: Seventh Season
, USA, 2012
Release:
d. 9. januar 2014
Instruktion:
John Dahl m.fl.
Medvirkende:
Michael C. Hall, Jennifer Carpenter, David Zayas, Desmond Harrington, C. S. Lee, Lauren Vélez, Yvonne Strahovski, Ray Stevenson m.fl.
Spilletid:
11 timer 11 min.
Udgiver:
Paramount Home Entertainment