Anmeldelser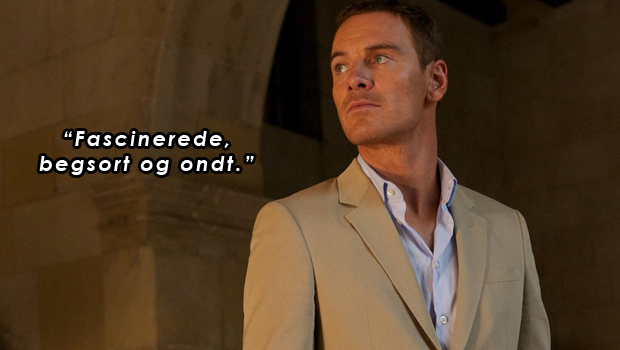 Published on november 14th, 2013 | by Bjarke Friis Kristensen
57
THE COUNSELOR: Geparder, narko og Michael Fassbender på røven
Den er god nok, Michael Fassbender, Penélope Cruz, Cameron Diaz, Javier Bardem og Brad Pitt står på rollelisten i Ridley Scotts dystre krimi The Counselor. Umiddelbart opskriften på en af de der sikre Hollywood-succeser. Det er den så ikke blevet – du ved, den floppede i de amerikanske biografer. Men nu er filmen heller ikke just letfordøjelig underholdning med smukke skuespillere i lækkert tøj.
Well, der er ganske vist både smukke skuespillere og lækkert tøj. Der er med andre ord stil på drengen – men ikke kun, hvad angår filmens garderobe. For visuelt er her tale om en virkelig lækker omgang billedonani, der fornemt akkompagnerer det brutale krimiplot, der foldes underspillet ud – fascinerede, begsort og ondt.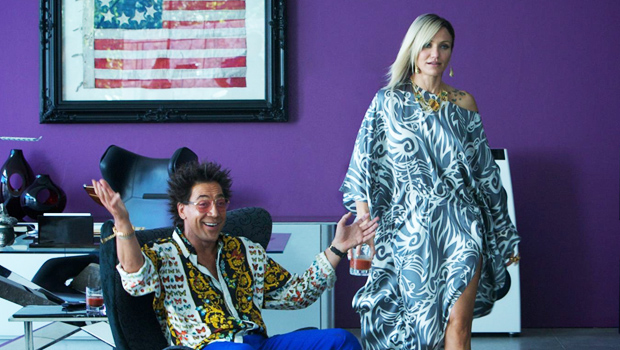 Men hvad handler filmen egentlig om? Det er faktisk et virkelig godt spørgsmål. For langt hen ad vejen efterlades man i uvished om plottets sammenhæng. På samme måde som filmens hovedkarakter, The Counselor, der også forsøger at stykke brikkerne sammen. For da han indgår en lyssky aftale om noget med mange penge og noget med meget narko, mister han hurtigt overblikket over aftalens omfang og de livsfarlige faldgruber, den afstedkommer.
For selvfølgelig løber aftalen af sporet og ender i en nådesløs og nedadgående spiral, der ikke kan andet end at ende et ondt sted. Måden hvorpå løjerne går skævt og hvilke konsekvenser det har for de involverede parter er intenst og brutalt forløst. Så selvom manusforfatter Cormac McCarthy til tider overskriver filmens dialog og symbolikken af og til bøjes i neon, lykkedes det at fremelske et plot, der kringlet tager publikum med ind i fascinerende spil af menneskeskæbner.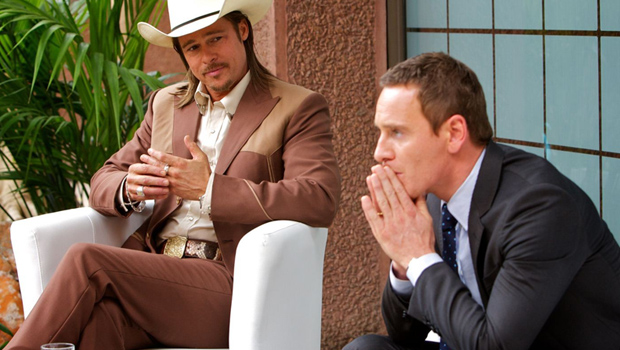 Nå ja, McCarthy er også manden bag bøgerne No Country for Old Men og The Road. Og så er der lige det prominente cast. En velklædt Fassbender leder an som den hårdtpressede The Counselor, mens Cruz er hans smukke kæreste. Diaz er hemmelighedsfuld femme fatale og Bardem hendes excentriske kæreste og kriminelle forretningsmand, mens Pitt er en velhavende og cowboy-hattebærende narkohandler. Et cast, der fornemt puster nuanceret liv i den lyssky historie.
The Counselor er dog ikke uden problemer. Dialogen er til tider en smule stiv og afviklingen af plottet af og til ujævn, mens man ikke bliver helt så følelsesmæssigt engageret, som man kunne ønske sig. Det ændrer dog ikke på, at man tages med ind i et dystert og fængslende univers af geparder, diamanter, sex og kvinder samt narkopenge, grådighed, magt og forkerte beslutninger. Bestemt ikke et dårligt sted at befinde sig i filmens to dystre timer.
– 'Synes godt om' Filmskribenten på Facebook HER. 

Vurdering 4/6: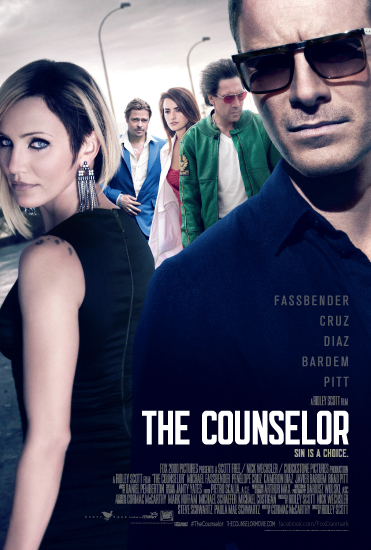 Originaltitel:
The Counselor
, USA, 2013
Premiere:
d. 14. november 2013
Instruktion:
Ridley Scott
Medvirkende:
Michael Fassbender, Penélope Cruz, Cameron Diaz, Javier Bardem, Brad Pitt m.fl.
Spilletid:
117 min.
Distributør:
20th Century Fox