Fanart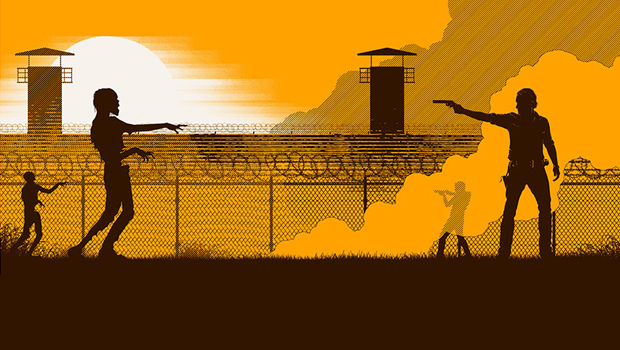 Published on oktober 14th, 2013 | by Bjarke Friis Kristensen
34
Dødflot udstilling inspireret af 'The Walking Dead'
Jeg er, som alle andre fornuftige mennesker, vild med tv-serien The Walking Dead. Derfor er denne nye udstilling hos det filmglade galleri Hero Complex Gallery i Los Angeles også lige noget for mig. Her har en lang række kunstnere nemlig lavet værker inspireret af den zombiefylde, blodspruttende og intense serie. Det er der kommet en virkelig cool  udstilling ud af.
Udstillingen åbnede d. 11 oktober og løber frem til d. 26. oktober. Men hvis ikke du lige er i Los Angeles i den periode, kan du også se en række af udstillingens mange dødflotte værker herunder.
– Læs min anmeldelse af The Walking Dead sæson 3 HER.
– 'Synes godt om' Filmskribenten på Facebook HER.
Se filmværker fra andre udstillinger:
– 'Bleeding Metallics!' er en ret cool udstilling
– Udstillingen 'Where Is My Mind?' er virkelig cool
– Edgar Wright hyldes med farverig og flot udstilling
– 'Young Guns of Print' er en forrygende flot udstilling