Fanart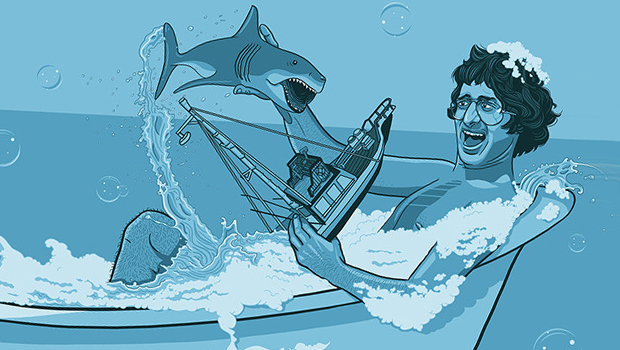 Published on september 24th, 2013 | by Bjarke Friis Kristensen
57
'Young Guns of Print' er en forrygende flot udstilling
Det filmglade galleri Hero Complex Gallery i Los Angeles er klar med en ny udstilling, der hedder Young Guns of Print – og den er ret forrygende. Hvis du skulle være i tvivl, så se et udvalg af værker fra udstillingen herunder. De medvirkende kunstnere har selv valgt hvilket emne, de har villet forevige med ét eller flere værker. Udstilling har af samme årsag en slående diversitet, både i udtryk og emnevalg.
Man finder således værker inspireret af så forskellige film og filmuniverser som Die Hard, A Clockwork Orange, Attack the Block og Cloud Atlas videre til Edward Scissorhands, A Nightmare on Elmstreet, WALL·E og Predator samt Harry Potter, Blade Runner og Star Trek. Så er man i Loas Angeles, kan man fange udstillingen frem til d. 5. oktober.
– 'Synes godt om' Filmskribenten på Facebook HER.
Se filmværker fra andre udstillinger:
– 'Bleeding Metallics!' er en ret cool udstilling
– Udstillingen 'Where Is My Mind?' er virkelig cool
– Edgar Wright hyldes med farverig og flot udstilling
– Filmskurke og monstre får fantastisk flot udstilling