Anmeldelser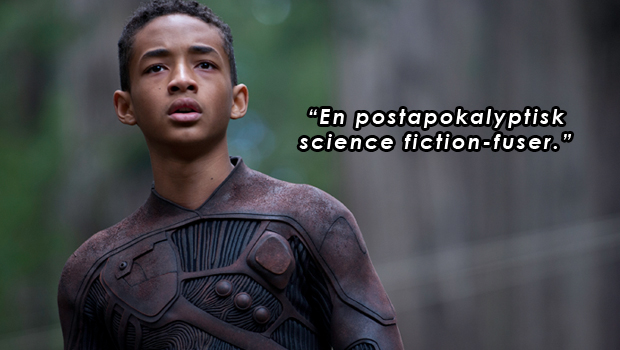 Published on juni 26th, 2013 | by Bjarke Friis Kristensen
31
AFTER EARTH: Will Smith og søn spilder din tid
Nogle fædre tager ud og fisker eller spiller bold med deres sønner, når de skal have noget far-og-søn-tid. Will Smith laver en film med sønniken Jaden. Jeg ville ønske, at de havde holdt sig til en fisketur. For den M. Night Shyamalan-instruerede After Earth er en postapokalyptisk science fiction-fuser. Man tages her 1000 år ud i fremtiden, hvor menneskeheden er blevet nødt til at bosætte sig på en ny planet.

Filmen udspiller sig dog overvejende på den nu ubeboelige Jorden, hvor general Cypher Raige og hans 13-årige søn Kitai må nødlande – ja, Will og Jaden Smith i stramtsiddende fremtidstøj. Cypher har brækket begge ben under nødlandingen, så Kitai må med sin fars vejledning i øret forsøge at lokalisere den nødsender, der skal redde dem væk fra den fjendtlige planet.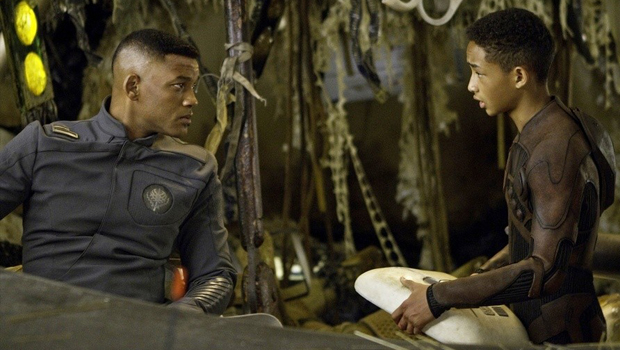 Således er man som publikum indlagt til at se Jaden løbe rundt og klynke i en skov, mens fader Smith med konstant alvorlig mine brummer sig igennem det uinspirerede manuskript, der består af floskler om, at man skal finde sig selv i nuet, erkende sin styrke og at frygt er et valg. Uden tvivl velmenende livsråd fra far til søn, der sikkert kunne have skabt et medrivende drama i mere kompetente hænder.
Men det hele er for banalt og uengagerende leveret til, at man rives med. Will Smith har erstattet sin drengede charme med en voksen alvor, der er støvsuget for nuancer og faderlig tyngde, hvor alle replikker leveres med samme monotone seriøsitet. Jaden er ligeså uinteressant som knægten, der ønsker sin fars anderkendelse – han får det meste af tiden til at gå med at klynke og blive jagtet af computergenerede dyr.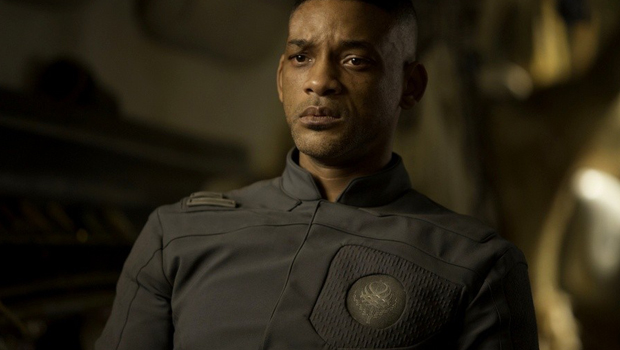 Deres forhold er med andre ord både for løst skitseret og vagt eksekveret til, at man engageres i deres strabadser og personlige rejse. Man får dog blandt andet en jagtscene i luften med en kæmpeørn i nakken – ja, en kæmpeørn! Men ikke en gang actionscenerne får pulsen til at stige nævneværdigt, hvilket blot er med til at sende dette far-og-søn-flop ud i glemslen allerede inden rulleteksterne indfinder sig. 

Vurdering 2/6: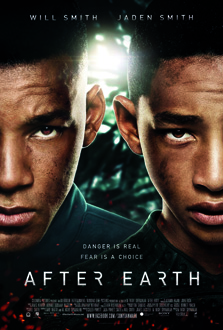 Originaltitel: After Earth, USA, 2013
Premiere: d. 27. juni 2013
Instruktion: M. Night Shyamalan
Medvirkende: Will Smith, Jaden Smith m.fl.
Spilletid:  100 min.
Distributør: Sony Pictures