CPH PIX 2013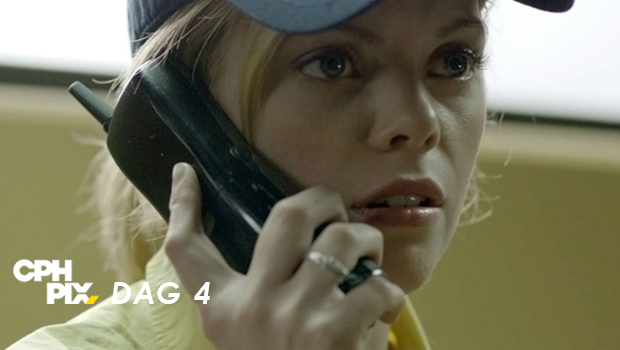 Published on april 15th, 2013 | by Bjarke Friis Kristensen
51
CPH PIX 2013, DAG 4: Ubehageligt opkald, antologigys og seriemordergru
Efter kun en enkelt film om lørdagen, ventede der mig tre titler på min fjerde dag – og det i den mere nervepirrende ende. Desværre også titler, der på trods af både fine momenter og skuespilspræstationer var på det jævne. Først den en smule uforløste psykologisk thriller Complience, der tog telefonfis til skræmmende nye højder.
Lederen på en burgerrestaurant modtager et opkald fra en mand, der udgiver sig for at være fra politiet. Han siger, at medarbejderen Becky har stjålet penge fra en kunde og at hun derfor skal tilbageholdes. Herfra udvikler opkaldet sig til et psykologisk spil, hvor de autoritetstro ansatte gør som "politiet" siger, hvilket ender i nedværdigende og ubehagelige situationer – ikke mindst for Becky.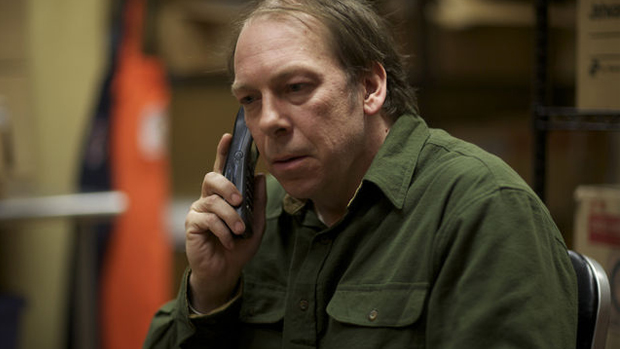 Filmen får fint udfoldet, hvordan opkaldet udvikler sig stadigt mere ekstremt og hvordan Becky og de ansatte med blind tro, gør som manden i telefonen siger. Filmen knækker dog alligevel i et skelsættende øjeblik, hvor udviklingen ikke fremstår helt troværdig og det ellers ubehagelige psykologisk spil mister højde. Tilbage står dog fine præstationer og en urovækkende stemning.
Complience 3/6:

Herefter stod den på antologigys med The ABCs of Death, der bød på hele 26 kortfilm fordelt ud på et alsidigt horrorland – men også med afstikkere til blot outrerede universer. Desværre var der flere indslag, der var på det jævne eller blot var dårligt udførte gyserkicks, som eksempelvis de virkelig tynde Gravity og Miscarriage om henholdsvis en surfer og et dødfødt foster.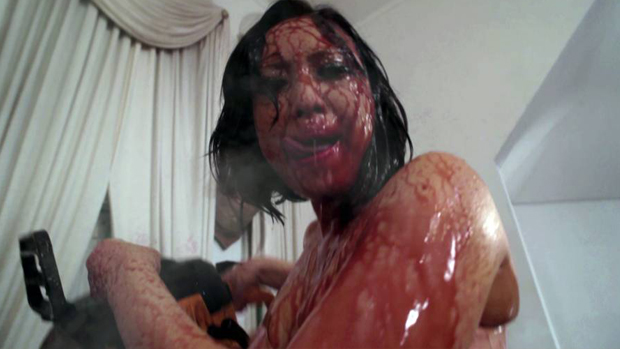 Der var også langt bedre indslag, så som den Xavier Gens blodige XXL og Ben Wheatleys vampyrjagt Unearthed, mens blandt andet japanske Fart med pruttende skolepiger og Zetsumetsu med penis-kæmpende tøser var herligt vanvid. Jason Eisener, der står bag den fremragende Hobo with a Shotgun stod for en af de bedste film med Young Buck, hvor en klam mand kommer i problemer.
Hélène Cattet og Bruno Forzanis psykedelisk smukke Orgasm var forførende flot, men et stykke fra skrækgenren. Ja, altså en noget blandet pose bolsjer, hvor for få film kom helt op at ringe. Diversiteten og filmenes korte spilletid gjorde dog, at man aldrig for alvor kedede sig. Så jeg vil lade de gode indslag opveje de jævne og dårlige, der desværre ellers truede med at have overvægt i sidste ende.

The ABCs of Death 4/6:



Herefter stod den på olm seriemordergru tilsat psykisk terror med Jennifer Lynchs Chained – ja, det er David Lynchs datter, der er tale om. Fader Lynch smitter dog ikke som sådan af på filmen, som tilfældet var med Brandon Cronenbergs body horror-orienterede Antiviral.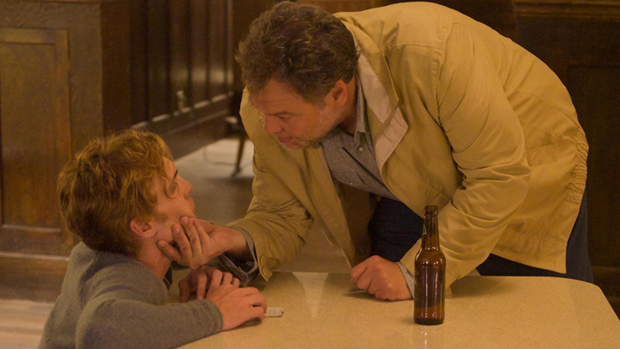 Det bliver skæbnesvangert for en mor og hendes søn, da de tager en taxa hjem fra biografen. Chaufføren Bob er seriemorder og kører dem ud til sin afsides ejendom, hvor han myrder moren og holder knægten fanget. Det bliver starten på ubehagelig fangenskab og magtmisbrug. Drengen vokser op, lukket inde i det klaustrofobiske hus, mens Bob slæber damer hjem til samlingen under huset. Grumt.
Der er meget, der fungerer godt – særligt samspillet mellem Vincent D'Onofrio og Eamon Farren som henholdsvis morder og dreng. Særligt er D'Onofrio en ubehagelig fornøjelse – en smule tilbagestående, men skræmmende uforudsigelig og kompleks. Stemingen er indtagende forurolig, men afviklingen går lidt i tomgang og så spises man af med et unødvendigt påklistret plottwist. Øv.

Chained 3/6:

Blev ven med Filmskribenten på Facebook HER.