CPH PIX 2013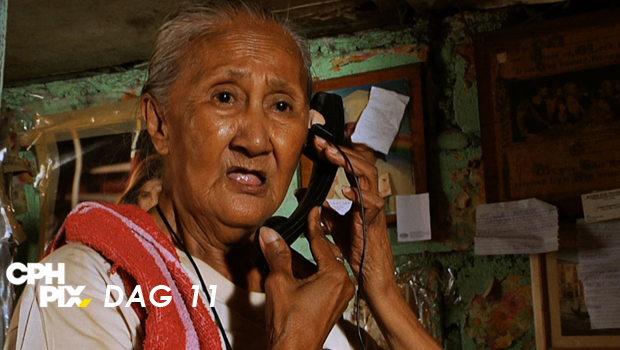 Published on april 22nd, 2013 | by Bjarke Friis Kristensen
31
CPH PIX 2013, DAG 11: horror statist og en cool lejemorder
Der var endnu en filippinsk film på programmet, da jeg begav mig ud i de københavnske biografer på en solrig søndag. Her fik man nemlig et både rørende og morsomt portræt af den ældre skuespillerinde Lilia Cuntapay i dokumentaren om stjernedrømme og ukuelighed med Six Degrees of Separation from Lilia Cuntapay.
Med sit karakteristiske udseende og store karisma har Lilia Cuntapay således begået sig i diverse obskure horrorfilm som enten spøgelse, gammel kone eller heks. Hun er nu blevet nomineret til en pris for bedste kvindelige birolle og man følger således, hvordan hun med lys i øjnene ser frem til den store dag, mens man også kommer med på filmset og er med til hendes op- og nedture i rampelyset – eller manglen på samme.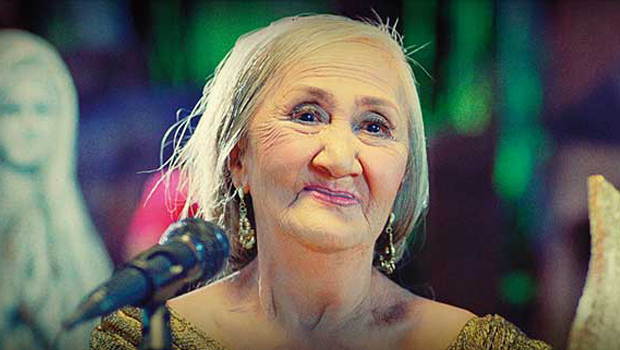 Det er skønt at være i selskab med Lilia Cuntapay, mens hun hjemmevandt skriver autografer og deler ud af eget merchandise. For selvom hun aldrig er slået igennem og filmene hun er med i er mere eller mindre tvivlsomme, så er der ingen tvivl om, at hun er en stjerne. Energisk som et barn og hele tiden sulten på en plads i spotlightet. Ja, hvad skal man med filmpriser, hvis man lyser som Lilia Cuntapay.
Six Degrees of Separation from Lilia Cuntapay 4/6:

Herefter ventede en ujævn omgang lejemorder-halløj med The Liability. En kæk og sjov genrebastard, hvor Quentin Tarantino og Guy Richie lurede i kulissen. Samme velskrevne og ekvilibristiske dialoger eller fandenivoldskhed kom der dog aldrig rigtigt på banen – men man kommer også et stykke med et par vellykkede scener og ikke mindst Tim Roth som cool lejemorder.
Den 19-årige Adam kommer i uføre, da han totalsmadrer sin stedfars bil – en herligt usympatisk Peter Mullan som gangster. Så for at gøre det godt igen, skal han hjælpe lejemorderen Roy med et job, hvilket selv sagt ikke kommer til at gå som forventet. Forviklingerne tager til og bliver kun værre, da en kvinde bliver vidne til de to gutters lyssky handlinger, der involverer en skov, en økse og et offer. Bum.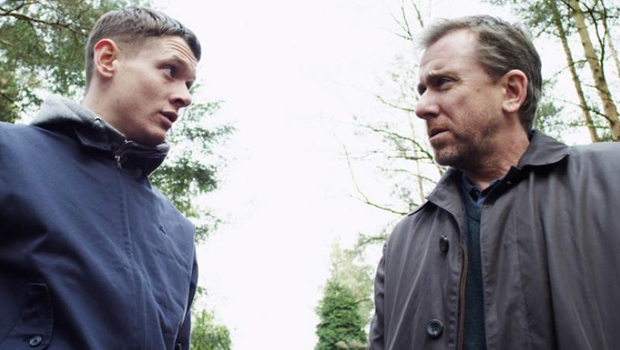 En cocktail af humor og vold, der da også lykkedes ganske godt i et par scener – særligt i samspillet mellem Tim Roth, der som lejemorder med deadpan-mine forsøger at udholde den uprøvede knægt, som uden situationsfornemmelse plaprer løs. Men tempoet falder og det tynder gevaldigt ud i veloplagt ping pong, mens plottet snubler afsted. Alt i alt en delvist vellykket affære – men ja, Tim Roth er sgu cool.
The Liability 3/6:

Husk du kan blive ven med Filmskribenten på Facebook HER.