Anmeldelser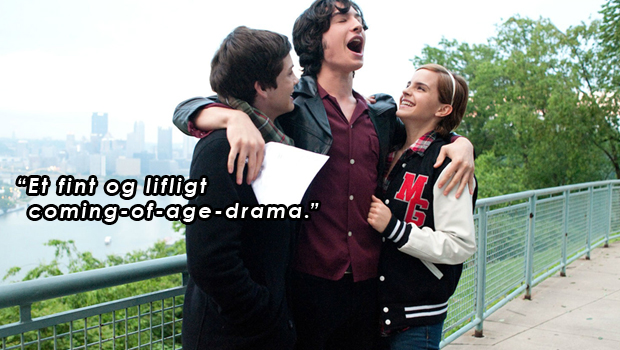 Published on marts 9th, 2013 | by Bjarke Friis Kristensen
108
THE PERKS OF BEING A WALLFLOWER: et lifligt coming-of-age-drama
Charlie er en introvert og genert fyr, der tumler med traumatiske lig i lasten, så at skulle starte på high school er ikke just hans kop te. Men da han bliver venner med Sam og Patrick fra et par årgange over ham, åbner der sig en helt ny verden. Han har pludselig rigtige venner og passer ikke bare sig selv længere.
Jep, The Perks of Being a Wallflower er et fint og lifligt coming-og-age-drama, hvor der tumles indtagende med den første forelskelse og at finde sig selv midt i et kaotisk miskmask af nye følelser, erfaringer og bekendtskaber. You know the drill…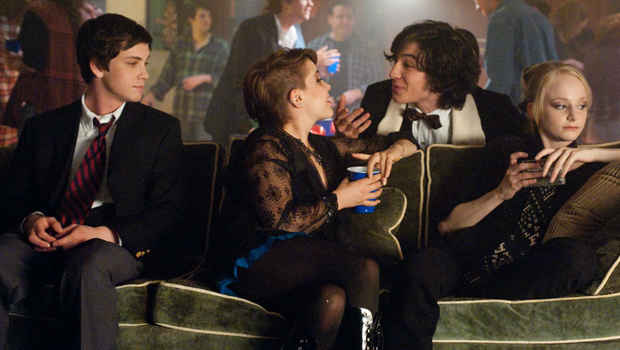 Logan Lerman sætter fine nuancer i spil som den forsagte Charlie, der fordyber sig i sine bøger og ellers forsøger at finde egne ben at stå på. Han står i dynamisk kontrast til den rapkæftede Patrick (Ezra Miller), der bag sit brede smil også har problemer at slås med. Den søde Emma Watson er charmerende som Sam, hvis selvværd er blevet en smule bulet af en krads fortid.
Der simrer med andre ord problemer lige under overfladen hos trekløveret – og heldigvis holdes der igen med teen-angst og sentimentalt patos. Deres liv samt op og nedture skildres ganske enkelt med en oprigtighed, der sætter kynikeren i mig til dørs.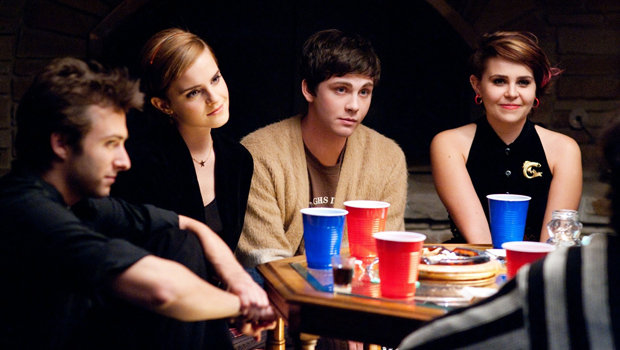 Så selvom filmen mister en smule af pusten henover midten, så er de tre famlende teenagere spændende at følge hele vejen. Et drama, der fornemt håndterer den svære teenagetid med alt hvad den indebærer af identitetsbesvær og kærlighedskvaler – og den gør det med både indsigt, humor og charme. Fint og følsomt.
Filmen: 4/6

Billede, lys, ekstramateriale:
Blu-rya-udgivelsen bøvler desværre lidt med billedet, der ikke hele vejen er lige veldefineret. Den ellers fint nedtonede farvepalet og de mørke nuancer svinger en smule ubeslutsomt i gengivelsen, men den holder skindet på næsen. Lydsiden er mere overbevisende, hvor både dialog og det fine soundtrack går klart igennem. Der medfølger desværre intet ekstramateriale.
Billede: 4/6

| Lyd: 5/6

| Ekstramateriale: 0/6

Samlet vurdering: 4/6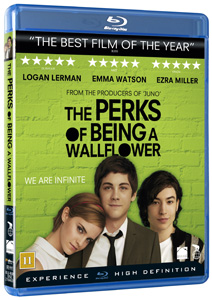 Originaltitel: The Perks of Being a Wallflower, USA, 2012
Udgivelse: d. 12. februar 2013
Instruktion: Stephen Chbosky
Medvirkende: Logan Lerman, Emma Watson, Ezra Miller m.fl.
Spilletid: 103 min
Udgiver: Nordisk Film