Anmeldelser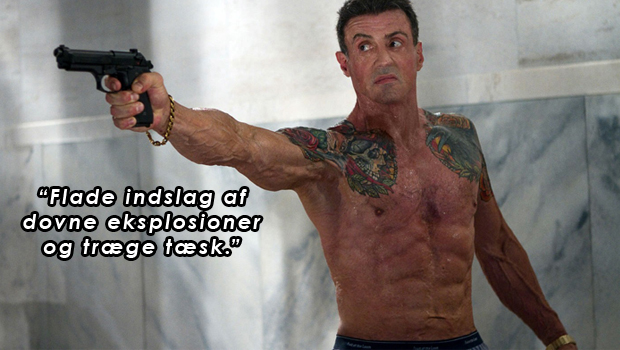 Published on marts 13th, 2013 | by Bjarke Friis Kristensen
73
BULLET TO THE HEAD: gumpetung Stallone i trægt trav
Jeg er ret glad for Sylvester Stallone, derfor gør det sgu også en smule ondt at se ham okse rundt for at dele øretæver ud i den gumpetunge actionbøf Bullet to the Head. Godt nok er Sly gammelmands-cool og alt det der, men hans brummende charme redder ikke filmen fra sin ubehjælpsomme afvikling.
Plottet siger du? Well, det er noget rod og overforklares både med voiceover og af de ligegyldige skurke. Stallone spiller en lejemorder, der teamer op med en slatten betjent for at få nogle fælles fjender ned med nakken, da de har dræbt både Stallones lejemorder-makker og betjentens kollega.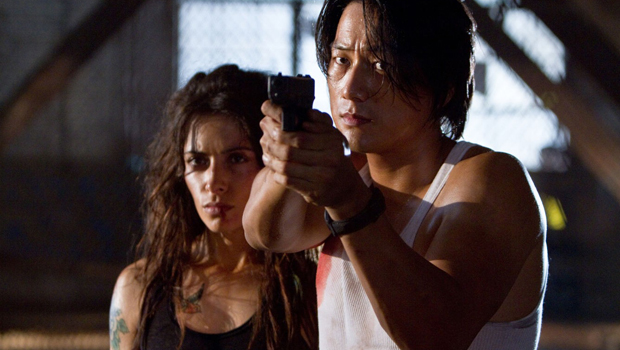 That's it, simpelt og lige til. Skønt. Men sagerne overkompliceres med søforklaringer og en kriminel konspiration, der strækker sig et godt stykke op i systemet. Men hvad værre er, så engageres man ikke på noget tidpunkt i strabadserne – end ikke, da der går far-og-datter-drama i den. Karakterne er ganske enkelt ikke specielt interessante.
Stallone er en old timer med et godt hjerte begravet på bunden af sit ellers nådesløse korpus, der ikke tøver med at nakke den ene skurk efter den anden. Betjenten, der spilles af en anonym Sung Kang, er et sølle eksempel på et sidekick, mens datteren forbliver et yndigt plotelement – og skurkene, well, de mangler faretruende pondus.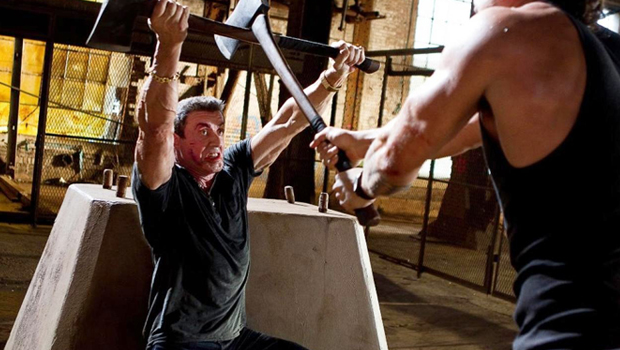 Desværre er action-scenerne ikke videre vellykkede, men forbliver flade indslag af dovne eksplosioner og træge tæsk. Kun den afsluttende kamp med brandøkser får sat en smule spænding i spil – men absolut kun en smule. For filmen er nærmest drænet for spænding, hvilket står mere og mere klart efterhånden som løjerne møver sig frem.
Ja, den eneste formildende omstændighed er faktisk Stallones kølige tilstedeværelse – og han får da også sat et par sikre oneliners ind undervejs og vist sin svulmende krop frem. Men hverken en slesk Christian Slater eller et arsenal af automatvåben kan hjælpe denne dovne pølse ud af sit bedøvende svøb. For helvede da også, Sly.

Vurdering: 2/6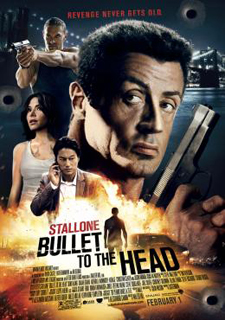 Originaltitel: Bullet to the Head, USA, 2012
Premiere: d. 14. marts 2013
Instruktion: Walter Hill
Medvirkende: Sylvester Stallone, Jason Momoa, Christian Slater, Sarah Shahi m.fl.
Spilletid: 92 min.
Distributør: Nordisk Film