Anmeldelser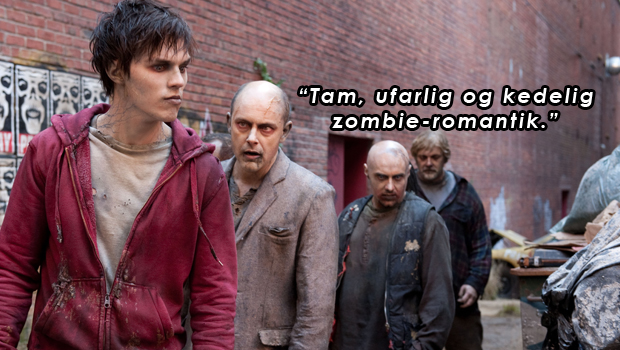 Published on februar 6th, 2013 | by Bjarke Friis Kristensen
581
WARM BODIES: zombie-kærlighed er et dødt kadaver
Det er oplagt at drage paralleller mellem Warm Bodies og Twilight. Ja, faktisk er der flere fællestræk – desværre. Begge suger livet ud af ellers skræmmende og fascinerende skræk-skabninger. Begge tumler rundt med den umulige kærlighed mellem monstre og piger. Begge har kønne teenagere i hovedrollerne som hormonforvirrede papfigurer. Bum.
Heldigvis har Warm Bodies mere at byde på – blandt andet skæv humor, om end den ikke er vellykket hele vejen. Ok, jeg stopper med sammenligningerne, men jeg ville lige kridte banen op. For jeg er både vampyr- og zombiefan, hvorfor det er en smule deprimerende nu også at se de levende døde blive ædt af en tam omgang teen-drama.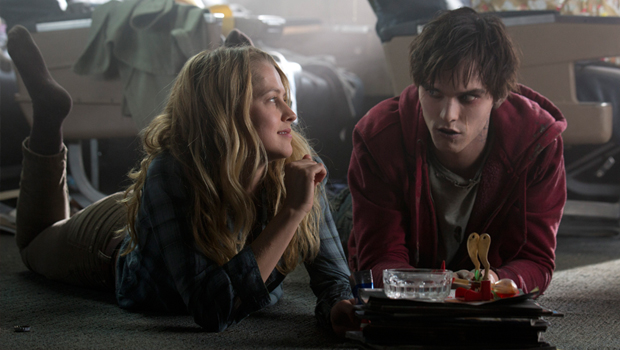 I udgangspunktet er jeg dog åben overfor, at man udforsker og prøver nye ting af med zombie-filmen – det er blandt andet det, der kan være med til at forny en til tider fastlåst genre. I dette tilfælde gives zombien følelser, kan tale, tænke og ja, forelske sig. Desværre er Warm Bodies bare mere varm luft end troværdig fornyelse. Et gimmick, der forsøger at få romantik til at rime på zombie.
For selvfølgelig er der tale om umulig kærlighed, da zombien R (Nicholas Hoult) falder for den blonde Julie (Teresa Palmer). Men ikke nok med, at han er et omvandrende lig, så har han faktisk også ædt hjernen på Julies nu forhenværende kæreste og her igennem fået minder om hende. Så nej, jorden er ikke just gødet med røde roser mellem de to.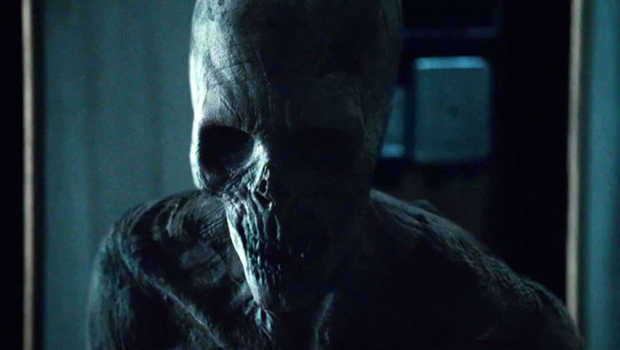 På mærkværdig vis får R dog overtalt Julie til at følge med sig hjem, hvor de to turtelduer in spe så kan lytte til Lp'er og lade den bizarre forelskelse tage tøvende form. For ja, det er en bizar præmis – desværre bliver den bare ikke tilstrækkeligt udfoldet til for alvor at berettige dette kærlighedsramte zombievrøvl.
For selvom her er tale om et hjerneædende lig, er den obskure præmis ikke andet end en undskyldning for at lade zombien agere substitut for en bleg og rådvild teenager, der må stamme sig ubehjælpsomt igennem akavede tilnærmelser. Men R er hverken zombie eller førsteelsker, men fremstår mest som en retarderet stammer med cirka lige så meget charme som en nedtrådt dørmåtte.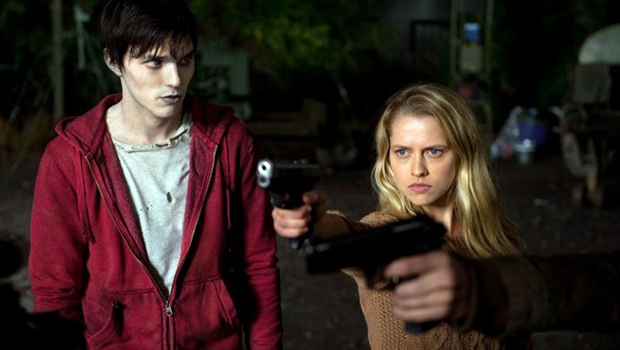 Her er zombierne mest af alt utilpassede skabninger, der bare vil være mennesker igen. Filmens egentlig monstre er derimod de såkaldte dødninge – skeletlignende væsner, der uden anger æder løs af menneskene. R og resten af de levende lig får altså ikke en gang lov til for alvor at være monstrene, men er blot en udvandet afart af et levende lig. Tam, ufarlig og kedelig zombie-romantik.
Der er med andre ord ikke meget gods at komme efter – kærligheden er flad og zombierne er træge karakterer uden kant. Det er ærgerligt, at instruktør og manusforfatter Jonathan Levine, der ellers stod bag det fine drama 50/50 og den interessante horror-bastard All the Boys Love Mandy Lane ikke har fået mere ud af materialet, da kimen til en herligt aparte romance eller var tilstede. 

Vurdering:
2/6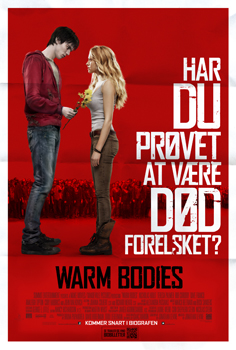 Originaltitel:
Warm Bodies
, USA, 2013
Premiere:
d. 7. februar 2013
Instruktion:
Jonathan Levine
Medvirkende:
Nicholas Hoult, Teresa Palmer, John Malkovich m.fl.
Spilletid:
1 time 37 min.
Distributør:
Nordisk Film