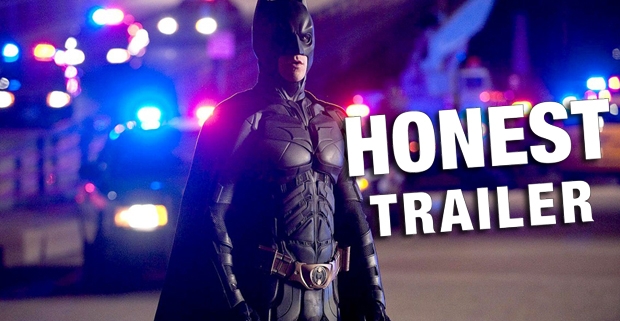 Vi er flere, der har ventet på, at gutternes hos Screen Junkies skulle kaste sig over The Dark Knight Rises i deres sjove serie med ærlige trailers. Jeg var selv meget begejstret for filmen – men ja, visse plotelementer holder måske ikke til et grundigere eftersyn. Det er dog mest af alt efterrationaliseringer, for undervejs var jeg sgu blæst godt igennem af Christopher Nolans sidste tur til Gotham City.
Men ja, den ærlige trailer peger blandt andet på, at Batman-trilogien toppede med Heath Ledger som Jokeren i The Dark Knight, mens også Bruce Waynes skader og ikke mindst helingsproces flittigt kommenteres – nå ja, og at han får sig et 'post depression beard'. Selvfølgelig laves der også sjov med Banes mumlerier.
Denne gang har de fået hjælp af de to gutter fra RedLetterMedia til at påpege flere af filmens plothuller. Jeg synes dog ikke, at det er helt vellykket at putte de to ind i en trailer. Men man bør bestemt tjekke deres ofte virkelig sjove video-anmeldelser ud – klik her.
– Læs min anmeldelse af The Dark Knight Rises: Episk flagermusefinale er fængslende filmfryd.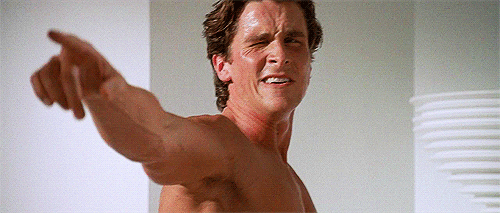 Se flere ærlige trailers:
– En ærlig trailer for 'Avatar'
– En ærlig trailer for 'Prometheus'
– En ærlig trailer for 'Transformers'
– En ærlig trailer for 'The Avengers'
– En ærlig trailer for 'The Dark Knight'
– En ærlig trailer for 'The Hunger Games'
– En ærlig trailer for 'Paranormal Activity'
– En ærlig trailer for 'Twilight: New Moon'
– En ærlig trailer for 'The Amazing Spider-Man'

http://filmskribenten.dk/wp-content/uploads/2012/12/TDKR_honest_thumb.jpg
350
620
Bjarke Friis Kristensen
http://filmskribenten.dk/wp-content/uploads/2018/11/logo.png
Bjarke Friis Kristensen
2012-12-05 00:00:07
2012-12-11 20:16:52
En ærlig trailer for 'The Dark Knight Rises'