CPH PIX 2012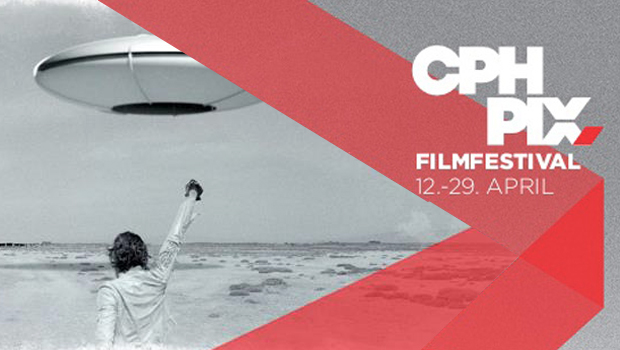 Published on april 24th, 2012 | by Bjarke Friis Kristensen
48
CPH PIX: kedelig tysker og 60'er-bobbet retrogys
DAG 12: Den sidste uge på festivalen blev for mit vedkommende ikke skudt specielt medrivende i gang. For den tyske Reported Missing var et noget trægt thriller-mysterie. Da Lothars 14-årige datter på mystisk vis forsvinder, indleder han straks en eftersøgning. Mystikken tager til, for det viser sig, at flere og flere børn forsvinder – men hvorhen, og hvorfor vil ingen af datterens venner snakke om det?
Og så burde man egentlig pege på nogle af filmens kvaliteter – de er dog til at overse. Groft sagt. Idéen med de forsvundne børn og den ensomme fars jagt på sandheden er dog i udgangspunktet interessant og afføder også et par fængslende billeder. Men historien afvikles for sløvt og mysteriets konturer tegnes simpelthen ikke engagerende nok op til at pirre nysgerrigheden eller blot sikre en smule spænding, (nå jo, den sultne Lothar stjæler godt nok en pita kebab på et tidspunkt, bum bum).
Man kan selvfølgelig gribe fat i filmens tematiske lag, så som generationers kamp, men det gør ikke filmen til et mere engagerende bekendtskabt – hvilket en anonym hovedkarakter og et par pulserende violiner på lydsiden ikke ændrer på. Men ret skal være ret, for det er selvfølgelig et plus, at instruktøren hedder Jan Speckenbach – smag lige på den, Speckenbach, Speckenbach, Speckenbach…!
Min anden og sidste film på mandagens menu var en omgang okkult 60'er-nostalgi. For med retrogyset The Preening Swan stod den på bobbet hår, brunt og blomstret interiør samt uskyldig midnatsgru. Den yndige Barbara besøger den formælte Howard, men i skyggerne af flirten lurer uhyggen. For en morder huserer i nabolaget – og da Barbara finder en blodig hårklump, får morder-mysteriet uventet liv.
Det er charmerende 60'-camp med en finurlig skrækfilmsfortælling, der også tillader sig et par herlige afstikkere, bl.a. et bizart mareridt og en klodset edderkoppejagt. Men ja, det er en ujævn lowbudget-produktion og filmen bliver til tider lige lang nok i spyttet, bl.a. morderens obligatoriske bekendelser. Men Jordana Oberman er superskøn som Barbara – en pige, der ikke sådan er til at skræmme. Hun er hele filmen værd, mens også et par smukke mord gør 60'er-homagen et bekendtskab værd.
– I aften venter bl.a. den forhåbentlig übermodbydelige The Human Centipede 2, der har fået en ekstravisning, efter den første blev aflyst. Så der ses vi – jeg glæder mig.
– Læs mere på CPH PIX: Reported Missing og The Preening Swan.