CPH PIX 2012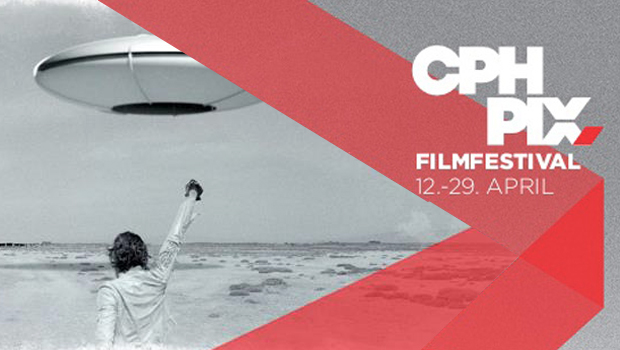 Published on april 26th, 2012 | by Bjarke Friis Kristensen
43
CPH PIX: Campet Coppola og identitetsforvridninger
DAG 14: Det er altid spændende af se, hvad de gamle mestre går og roder med. Så selvfølgelig skulle jeg se Francis Ford Coppolas nyeste film – manden bag klassikere som Dommedag nu og 'Godfather'-trilogien. Den gotiske horror-flick Twixt er dog ikke en klassiker in spe. For denne hyldest til de campede og billige B-film fra back in the days løfter sig aldrig rigtigt fra jorden – selvom man både støder på børnemord, drømmende scenarier badet i koldt månelys og en lille bleg pige i korset.
Val Kilmer spiller en falleret gyserforfatter, der under sit ophold i en døsig by opfordres til at undersøge et grumt seriemorder-mysterie. En blodig tragedie, der muligvis kan inspirere til en ny bog. Drøm og virkelighed begynder dog på mystisk vis at vikles uløseligt sammen for den fortabte forfatter. Desværre bliver Coppolas hyldest til de campede skrækfilm hverken rigtigt gribende eller underholdende.
Mysteriet får aldrig bid og drømmeuniverset er ikke særligt fængslende. Det er altså ikke nok med skæve vinkler og kunstig belysning til at skabe atmosfære. Val Kilmer er dog et lyspunkt, selvom hans kliché af en fordrukken forfatter ikke for alvor får lov at folde sig ud. Det er dog meget sjovt, at 3D-formatet i to scener bruges som en kitschet gimmick. Men kitschværdi eller ej, så halter historien, man savner interessante karakterer og de billige effekter mangler charme. Øv.
Jeg har allerede en gang været et smut i Grækenland med den aparte L – og med Alps stod den på endnu en absurd græker. Her fortælles den groteske historie om en gruppe mennesker, der tilbyder at erstatte og imitere afdøde familiemedlemmer, for herved at lindre sorgen hos de efterladte (!). En bizar præmis, der med underspillet komik og sære menneskelige relationer bl.a. sætter tankevækkende skub i idéer om identitet og hvordan man selv agerer i de relationer, man indgår i.
Instruktøren Giorgos Lanthimos, der også står bag Dogtooth og Kinetta (begge er at finde på PIX) introducerede filmen og deltog efterfølgende i en Q&A. Det var interessant bl.a. at høre om instruktørens tanker bag den aparte historie, som han selvsagt ikke kunne give entydige svar på, men håbede ville sætte publikums egne tanker i gang. Det gjorde den, om end filmen ikke helt opnåede det følelsesmæssige punch, der gemte sig bag absurditeterne.
I dag bytter jeg biografmørket ud med en koncert. Et lille afbræk inden festivalen sidste visninger og afslutningsfesten på lørdag, som man kan sikre sig billet til HER.
– Læs mere på CPH PIX: Twixt og Alps.