CPH PIX 2011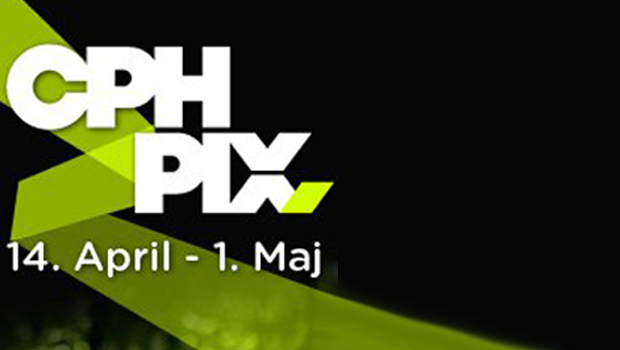 Published on maj 2nd, 2011 | by Bjarke Friis Kristensen
76
CPH PIX: Bittersød romantik og serbisk frustration
Jeg nuppede tre visninger på filmfestivalen CPH PIX' sidste dag i går. Først kærlighedshistorien mellem en fransk dreng og en iransk pige. Deres intense møde i et smukt Paris var dog ikke kun en sød romance. I Flowers of Evil blev blide kys nemlig fornemt blandet med politiske uroligheder i Iran, hvor brugen af de sociale medier smeltede elegant sammen med filmens æstetik og historie.
Forskellene mellem den frie fransk knøs og den iranske piges urolige virkelighed i Iran blev til tider en kende bastant, men det sort/hvide skel blødtes heldigvis fint op med gråtoner. Fordomme blev manet i jorden og livets kompleksitet kom i spil på et mere generelt plan gennem de to unges tanker om identitet, fremtiden og kærligheden.
Der var mere bittersød romantik at hente i Never Let Me Go – uden sammenligning i øvrigt. Her følger man trekløveret Carey Mulligan, Andrew Garfield og Keira Knightley, der vokser op på en ikke helt almindelig kostskole. For godt nok er tonen realistisk i dette smertelige drama, men filmens præmis dystopisk science fiction. De opfostres nemlig med det formål at skulle bortdonere deres organer, hvilket vil ende med døden i en ung alder.
Her var altså tunge etiske og moralske temaer i spil, mens trekantsdramaet boblede med uforløst kærlighed. Komplekst og indtagende i sit udgangspunkt. Desværre knapt så vellykket forløst. Man kom aldrig rigtigt ind på livet af de tre og deres historie, som bl.a. skulle sige noget om livets forgængelighed. Det hjalp heller ikke, at en voice-over lige ville sikre, at budskabet fes ind, mens flashbacks og strygere forsøgte at hjælpe tårerne det sidste stykke.
Søndagens og for mit vedkommende festivalens sidste film var den groteske, serbiske The Life and Death of a Porno Gang. Her ender en filminstruktørs mislykkede karriere med, at han tyer til porno – det er der trods alt er penge i. Men film er ikke nok og en tørst efter det ekstreme sender ham og en broget trup på tour med et bizart sex-show, der snart udvikler sig fatalt med både snuff og politiet i hælene.
Det var en brutal sag, vild og anarkistisk, men også med kulsort humor og en befriende rå ærlighed. Det blev aldrig ren farce eller blot beregnende exploitation. En alvor og vrede gennemsyrede dette vrangbillede af et land traumatiseret af krig. Frustration og fortabelse i filmisk form. Forførende og frastødende. Til tider grænsende til det prætentiøse, men bestemt et skønt filmisk slag i mellemgulvet.

– Læs mere om Flowers of Evil, Never Let Me Go og The Life and Death…