CPH PIX 2010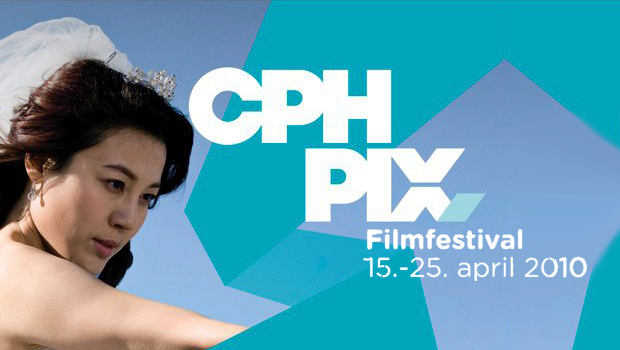 Published on april 27th, 2010 | by Bjarke Friis Kristensen
41
CPH PIX: med mulighed for mange oplevelser
Filmfestivalen CPH PIX er slut for i år – well, der er lige en stak ekstravisninger hist og her i den kommende tid – og det har været ti dage med både magiske, morsomme og nervepirrende ture rundt i de københavnske biografer.
Jeg nåede igennem 28 film, en beskeden stak ud af programmets 180 titler. Det kan da også nærmest syntes perverst at skulle fortære bare halvdelen af det store udbud på så kort tid. Man skal trods alt lige nå at fordøje oplevelserne undervejs – bare en smule. Jeg fik dog set lidt fra hele spektret. Film fra bl.a. Thailand, Schweiz, Spanien, USA, Japan, Italien, Island, Sydkorea, Australien, Kina, Tyskland, Rumænien og England. Her repræsenteret med både rå realisme, poetisk billedmagi og skrækindjagende blods-udgydelser.
Netop den både nationale og genremæssige spændvidde er bl.a. hvad der er med til at gøre sådan en filmfestival fantastisk – også selvom ikke alle film var lige store oplevelser. Muligheden for at se film, man ellers ikke ville komme i nærheden af at opleve på det store lærred. Muligheden for at cykle fra biograf til biograf spændt på hvad næste film byder på. Jeg glæder mig allerede til næste års CPH PIX.
– Her er hvad jeg fik set i år: Symbol, The House of the Devil, The Loved Ones, Triangle, Accident, [REC] 2, Bunny and the Bull, Survival of the Dead, The Door, Black Dynamite, The Robber, Mother, The Human Centipede (First Sequence), Slice, Ten Winters, Nymph, Skeletons, Amer, If I Want to Whistle, I Whistle, Leslie, My Name Is Evil, Reykjavik Whale Watching Massacre, Cargo, Kinatay, Bad Lieutenant: Port of Call New Orleans, Grace, Possessed, My Girlfriend Is An Agent, My Son, My Son, What Have Ye Done?.